Proposed legislation changes in Scotland means ALL homes will be required to fit fire detectors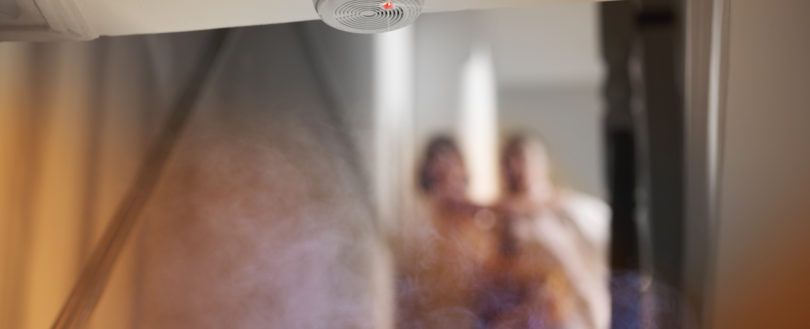 Proposed legislation changes in Scotland means ALL homes will be required to fit fire detectors
This includes all domestic dwellings, not just rented accommodation
Following the Grenfell Tower fire of June 2017, there is a proposed legislation change as part of the Housing (Scotland) Act to fit fire detectors in all homes (not just new-build and private rented housing) in Scotland.
These detectors are to be either mains powered or use sealed long-life batteries. If multiple detectors are to be used in the same home then the audible and/or visual alarms are to be linked (they can be hardwired or RF connected).
The placement of detectors shall be: -
• A minimum of 1 smoke detector in each circulation area (e.g. hallway) for each floor
• A minimum of 1 heat detector in each kitchen
• A minimum of 1 smoke detector in the frequently used room (e.g. lounge)
Note: Smoke detectors are to be replaced within 10 years
As for estimated costs, the Scottish Government expects the supply and installation of these detectors in a standard size house to cost between £160 and £280; and between £120 and £200 for a one bedroom flat.
The legislation, if enacted, will come into force in Autumn 2018 and will provide two years grace to comply, after which it will be compulsory.
The FIA applauds the Scottish Government in implementing these changes as it will undoubtedly reduce injuries and fatalities in the home from fires.

Related posts
02 August 2023

By Kirsty Lavell, Marketing Exec

01 August 2023

By Kirsty Lavell, Marketing Exec

21 July 2023

By Kirsty Lavell, Marketing Exec