More Scary than Privatisation of English Fire and Rescue Services?!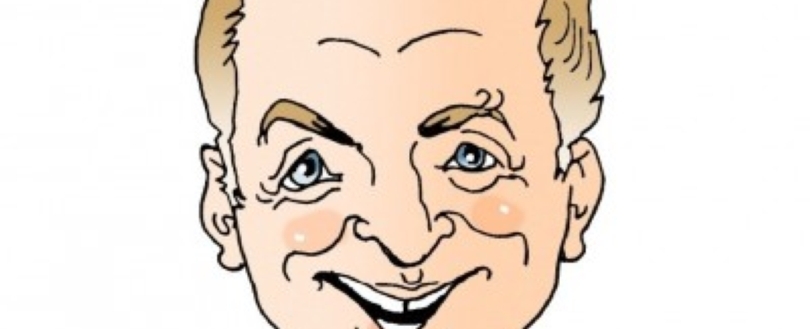 More Scary than Privatisation of English Fire and Rescue Services?!
Being half asleep this morning I stumbled past the news stand and grabbed what I thought would be my usual fix of the Grauniad. You know, the soft 'leftie' stuff with all of the typos plus Simon Hoggart poking fun at David Cameron's mobile bald spot. Somehow or another I managed to grab one of the red tops and was already on the tube before I realised what a mistake I'd made!
Being a somewhat prudish person I turned over the first page and squinted as I thought that I might be hit right between the eyes by a sight that would have shocked an oldie like me. On opening the left eye softly first (in sympathy with the Grauniad's politics) I was even more shocked than I could have first imagined, so much so that my right eye went into spasm and it was seconds before I grasped the gravity of the situation. They say everything goes south as you get older but I have to say my chin quickly hit the floor as grinning back at me was Brandon Lewis the Fire Minister!
Having got over my visual disappointment I managed to read the headline "Fire sale: Secret Government bid to privatise fire and rescue services revealed" and was even more alarmed as it would seem if the article was correct that all 46 fire and rescue services in England could be sold off to private firms under secret Government plans.
My view of this is that any move in fire and rescue service ownership that will affect life safety and property losses from fire is a bad idea. Personally I believe that there needs to be a co-ordinated approach to any change of ownership of England's Fire and Rescue Service, not the piecemeal method that is apparently being proposed at the moment via individual fire authorities; this being in line with the Government's Localism initiatives. This fragmented approach will likely lead to differences in fire cover and interoperability problems between the English fire and rescue services. In contrast, Scotland is moving to one fire and rescue service that will continue to be state run. One must ask the question as to why the UK taxpayer who funds all of this gets a different fire service in Scotland to England and now looks likely to get an even wider variety of fire service in England?
On the way back from my meeting I again visited the news stand and made a grab for my favourite top shelf publication to read on the journey back. Having eagerly ripped off the tamper proof cellophane to look for Rod Liddle's prose in the Spectator, I found that again I'd mistakenly picked up some obscure publication called Focus. There was a scary article about some fat prat on a bike on the back page – this was even more disturbing than the page two article featuring Brandon Lewis in the Daily Mirror.
Related posts
02 February 2023

By Kirsty Lavell, Marketing Manager

23 January 2023

By Kirsty Lavell, Marketing Manager

27 September 2021

By Adam Richardson, General Manager