Introducing ECHO solution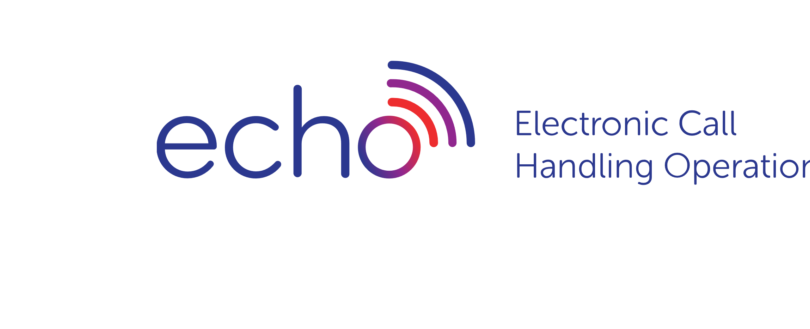 Introducing ECHO solution
Joined initiative of The British Security Industry Association, Fire Industry Association and Fire & Security Association - Electronic Call Handling Operations (ECHO)
The British Security Industry Association, Fire Industry Association and Fire & Security Association are pleased to be playing a key role in the development of a new Electronic Call Handling Operation (ECHO) project. This aims to deliver a centralised fully automated electronic call handling service to reduce pressure on the emergency services and alarm receiving centres (ARCs) by reducing their call handling times and errors that can occur from manual response handling.
The origins of ECHO project originate from the trade associations (BSIA, the FIA and the F&SA) representing the fire and security industries that had long felt the development of Fire and Security alarm transfer from protected premises to emergency services were falling behind the technical advances being made in today's digital communications. Three industry trade associations were keen to see more effective working practices.
The aim of ECHO is to deliver a centralised, fully automated electronic call handling service to reduce the pressure on the emergency services and Alarm Receiving Centres (ARCs) by reducing their call handling times and errors that can occur from a manual response handling.
ECHO will generate significant savings to the emergency services as it eliminates human error. A common issue that was brought to forefront of the discussions between National Police Chiefs Council (NPCC) and the private security industry following the Hatton Garden incident.
Following discussions between the National Police Chiefs Council (NPCC) and the private security industry that took place in 2015; the decision was to implement electronic transfer was agreed. As a result, the National Police Chiefs Council (NPCC) the date of 2020 was set for all Alarm Receiving Centres (ARCs) to be operating on an electronic platform.
During the review it became clear the best way to connect to these centres would be via the governments PSN network and the police PNN system, this together with ways to format and translate the data have formed the key to the two possible options presented to the ECHO board.
Pilot schemes have proved that ECHO will improve efficiencies. A number of alarm companies and police forces are now accepting electronic transfers, including: Metropolitan, Essex and Avon & Somerset and Northamptonshire Police.
As of today, we are pleased to confirm that both possible solutions have been beta tested and have been proven to work and we have received advice from a procurement specialist at the Home Office who has assisted the ECHO board in moving to place a supply contract.
Alongside this the ECHO management team are working on the business process and method that will be used for an ARC to easily connect their customers to the ECHO system.
For more details of the technical proposals and to discuss the connection business model the ECHO team will be hosting an open day event this summer. The invitation will be open to anyone involved in the fire and security industry.
What are ECHO system benefits?
At present most alarm calls are passed via a voice call from the ARC to the blue light responder. This is slow and resource intensive, passing these calls from machine to machine will speed the process up thereby reducing response times.
Accurate Incident Information
The system will also reduce the potential for human error, such as mishearing an address or transliterating an incident type, ensuring accurate information is transmitted automatically
Automatic event incident acknowledgment from "Blue light "service to ARC
ARC's currently ask for the incident number for their event log, with electronic transfer this can become an automatic function again reducing time and cost.
Improved Key holder response from ARC to Blue light responder
Responders to the event normally wish to know the key holder details and their ETA at the site, today this is a very manual process but can be incorporated into the electronic call handling process.
Possibility to let ARC have close down code automatically
At present the ARC passes a call but often does not know the result of the event i.e. Was this a false alarm or genuine event? Having this information would help the ARC work with the system maintainer to reduce unwanted alarms.
Will enable URN status machine to machine checks to be updated regularly
Police URNs may be withdrawn or suspended but the ARC is not always aware of this, if a regular data base update is carried out machine to machine this will reduce unnecessary calls.
Additional situation information traffic may be passed
Any additional information about an event is often available from today's alarm system i.e. "roller shutter door rear premises open "or "fire 3rd floor temperature 80 degrees "Passing this in an practical and timely manner is at the moment difficult , but once linked machine to machine this will be much easier to achieve .
Enable possible cloud-based URN applications to be made
The URN application and payment system being operated currently does not make of most of potential benefits that a cloud based application process may offer. Again if implemented the URN can be auto linked to both the ARC and the "Blue light control systems "
Further development may see the ability to pass live audio/video to the responder
This may be a further development of the additional situation information, with more and more video images becoming available live streaming from the event to the responder may be offered and routed via the ECHO system.

Related posts
02 August 2023

By Kirsty Lavell, Marketing Exec

01 August 2023

By Kirsty Lavell, Marketing Exec

21 July 2023

By Kirsty Lavell, Marketing Exec