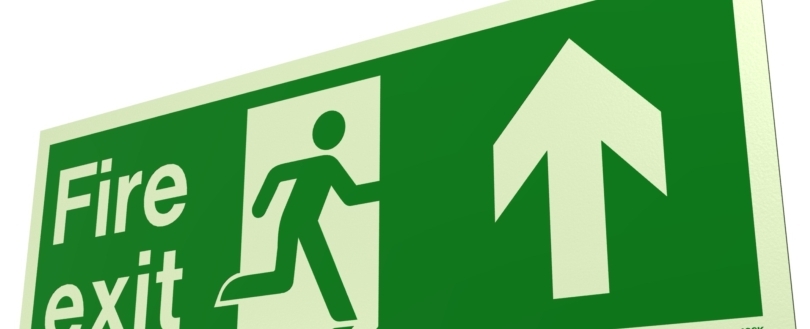 We all follow the fire safety signs in our work places don't we? We know what that little white man on the green background means. Or is it a little green man?
Over the years there have been a number of signs that are supposed to show how we get out of a building in the event of a fire or other emergency, all following either European legislation (Safety Signs Directive) implemented in the UK as Health and Safety (Safety Signs and Signals) Regulations 1996 or, of course, the British standards we had.
So we had our British signs but did you notice when you went to Europe that they weren't exactly the same as ours? There was no European standard setting out what signs should look like so you could follow the examples in the Directive but you could adapt them to suit your needs.
Well, all that has changed. Not only do we now have a European standard; it's actually an international standard, BS EN ISO 7010. So, yes, all fire safety signs the world over should look the same and carry the same information. OK, I'll have to fly the flag here - the ISO was based on the BS so they are really still our signs so it won't be that much of a culture shock for the UK.
To help end users and fire companies we (the FIA) have produced a guide that explains the new standard and gives examples of what signs should be used. Questions like how high they should be mounted; what lighting is required; whether you can use photoluminescent signs on escape routes; and similar questions are answered in the short guide. Of course, as with everything, the guide is just that (a guide) and we'd always recommend you consult with your competent service provider.

Download the Best Practice Guide

Related posts
03 July 2023

By Kirsty Lavell, Marketing Manager

19 April 2023

By Kirsty Lavell, Marketing Manager

02 February 2023

By Kirsty Lavell, Marketing Manager