Fireside Chat with Steve Dilloway - Veritas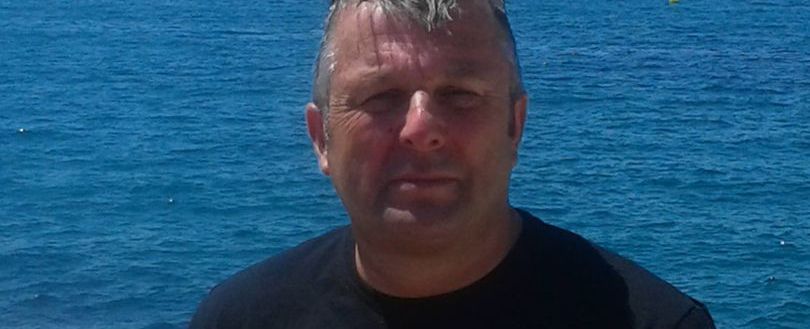 Fireside Chat with Steve Dilloway - Veritas
Here is our Fireside Chat with Steve Dilloway, Proprietor at Veritas Fire Support Services. This interview touches on an interesting visit to China strong, education for customers seeking a fire risk assessment as well as a passion for motor racing and many enjoyable memories at Le Mans.
Fireside Chat with Steve Dilloway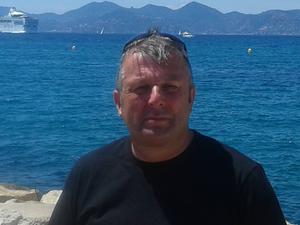 Intro: My name's Steve Dilloway and I'm the proprietor of Veritas Fire Support Services, I'm a BAFE 205 and 207 certified risk assessor and high-rise designer.
How have you been affected by COVID-19?
Up until Christmas for us, individually, no although my wife's daughter tested positive recently, so we had to isolate. I have lost family and neighbours to it, during the first wave in 2020 we lost our next-door neighbour, he had pre-existing issues, so it seemed to seek out the vulnerable. I lost a cousin to it who again, had underlying health issues and went into hospital and didn't come out.
We've been quite fortunate as has my direct family, but it has touched us in a limited way, as it has for a lot of other people, I'm sure.
Personal Questions
Do you have any pets?
We do, we have two cats inherited from a local charity, their past health and interaction with people makes them quite distant. They're alright, they're part of the family, I'm quite an animal-friendly person. Personally, I'd like another dog, but I won't get one until we don't have cats. That's never a good mix. In my old house, I had both and the cats used to tease the dog, I had a German Shepherd and the cats used to tease the dog in the garden, let the dog chase them up the path then the cats went through the cat-flap, the dog went through the cat-flap and was then wearing half the back door. So, I had to replace the door and repair the dog because she was covered in glass. The cats did that on purpose because they knew the dog wouldn't fit through the hole.
What's your favourite movie of all time?
I'm a great sportscar fan. I'm a veteran of having been to Le Mans about 15 times, so my favourite film is the 1975 Steve McQueen film 'About the Race'. I first went to Le Mans in 1993 to watch David Coulthard and David Brabham race for Jaguar and I've been back 15 times since. Back in the early s'90, there would be more English people at Le Mans than there were at Silverstone for the Grand Prix. In 1995, there was north of 400,000 people there from every corner of the planet except North Korea. It's fabulous. I came back the colour of a chocolate biscuit as it was 94 degrees most of the week. Water was more expensive than petrol. Le Mans was and still is my outside of work passion and so I probably watch that film, at least once a week.
Describe yourself as a teenager in 3 words?
Shy, naïve and fragile. I lost a very close school friend to a motorbike accident within three months of leaving school and I ended up marrying his sister's best friend which was more compassionate support than it was a marriage, quite inevitably it didn't last very long. We were pushed together by circumstance really. If I was to look back at myself as a teenager, I probably should have joined the army for some structure and discipline, but I should have stayed single. I'd be solvent now and probably a little bit more worldly-wise.
What is your biggest pet peeve/hate?
Professionally it's dishonesty and people who misrepresent themselves. I probably wouldn't have those views if I did something else for a living, but because of the environment that we're in where professional reputation is everything. People who are not what they claim to be, have become something of an angst of mine, I really dislike that.
On the Grenfell podcast when the risk assessor actually admitted under cross-examination that he'd made up his post-nominals. It's on YouTube, apparently in court on the day, you could have heard a pin drop, he admitted to the coroner and the prosecuting barrister that he'd made up his qualifications.
If you could be from any other decade (or era), which would it be and why?
I was born in 1962 so I was a very small child during the 60's period when there were no rules really, for life. If I could be a teenager or my early twenties in the '60s to have gone through the World Cup and all that went with that. It was a sublime time to be alive when you could do what you want, there weren't too many rules, there was no monitoring of life as there is now, there was much more freedom. So, 1968/69 to be in my late teens, early 20's. That would be nice, I'd like a bit of that.
What is your favourite quote and why?
'Utrinque Paratus' and it means 'Ready for Anything.' It's the motto of the Parachute Regiment. I've taken that into consideration in my work environment as my motto, almost that I never know what I'm going to get, day-to-day. I could be asked to do a village hall, a school, a tower block or whatever, but I like to make sure that I'm ready and prepared for whatever the day gives me. I try to be very diligent in how I approach my work, some people may see that as a bit OCD but I think you have to be a bit that way to do a risk assessment. So, to be ready for anything that the day throws at me is where I try to be.
If you weren't in the fire industry – what would you be doing and why?
In my very early teenage years, I worked in a restaurant, I started off washing up and then I ended up in the kitchen and I've always had a passion for cooking. If I didn't do this now, I'd cook, whether it would be in a café or a pub or whatever. I'm quite good at it and I find it an extremely good pressure relief for the work that I do now. I lock myself in the kitchen, open a bottle of something, put on some music and cook. It is a really good way of releasing the pressure of a crumby day. Cooking is a nice way to unravel.
What's on your Spotify or iTunes?
This is going to show my age. Queen, Genesis, Eagles, Billy Joel, Eurythmics. Most of the music from my early years rather than my late years. Some of those bands I've been fortunate enough to see live. Next month, fingers crossed, my wife and I are going to try and see Genesis for the third time at the O2. It's been pulled three times, we were lucky enough to see Queen at the O2 with Adam Lambert, which was amazing. We were supposed to see the Eagles at Wembley Stadium but they cancelled that and said they wouldn't come back to England, it was postponed three times but because of covid, they said it's too much aggravation and that they wouldn't be coming back. I, fortunately, have in my iTunes collection a three-hour recording of one of the concerts, so I've kept that.
My musical taste is very much of my early years. I'm not passionate about modern music. If you looked at the music I play in my car and in my house, it would be very much of that era. I was a big fan of Freddie Mercury, The Eagles, Genesis and I've seen Fleetwood Mac at the O2 when it was the first five before they sacked Lindsey Buckingham, so that was quite something. My taste in music has stayed with me since my early teenage/early twenty years and I'm nearly 60 and I've kept that for all of that time.
If you could have any three people (dead or alive) over for dinner – who would they be?
Derek Bell, who has won Le Mans five times who I've met two or three times as well at various race events, brilliant man. Freddie Mercury and Richard Burton.
The two reserves are Neil Armstrong and Gary Powers who in 1963 when the Americans were flying spy planes over Cuba and Russia at a height they'd never thought they'd get planes shot down in. He was the first one to have his aircraft shot from under him and he spent 5 years in a Russian Gulag before he was swapped for a Russian spy that they had caught in Washington. He never gave up any information about what he'd done, but the Americans never trusted that he hadn't. If you watch the film called 'Bridge of Spies' starring Tom Hanks, that's the story of Gary Powers crash. So, the Americans built a plane that was like a glider and it could fly at 100,000 feet, it had no armour on it but it had some very clever German photography in it and they were trying to photograph the Russian missile bases and silos. They convinced the pilots they were 10,000 feet above the ceiling for any Russian anti-aircraft fire, which was wrong. On his second trip out, he was shot down. They were told that if their aircraft got in trouble and were going to crash, they had to commit suicide and blow the plane up. Though the Russians didn't know what they had done or didn't get access to the photography.
In terms of conversations, any three of the above five mentioned, you'd be talking for an entire weekend and the topic of conversation would be punchy.
What two things would you take to a Desert Island?
A fishing rod to try and catch some food and an axe to try and build a shelter.
Name a book, movie or tv show that has positively shaped you and why?
I'm a great reader of military history, I have a bookcase full of it. The most moving book I've probably read was by a guy named Anton Gill who was in Stalag-Luft III in Germany in 1945 before they were liberated. This was the original book, the true story of 'The Great Escape' and not the TV programme. The adversity that the people in there had to endure for years at a time, trying to get one or two people out of an unbreakable prison. I've read the book three or four times, I gave a copy to my Dad and what it shows me is what can be achieved in adversity. I don't mean not having internet or running out of petrol or whatever, it's about life and death every day for four years. Germans who would shoot you if you looked at them in the wrong way, people who were living on starvation rations, people who were denied red cross food parcels and all sorts of things. But they achieved enormous things with almost nothing. Everything they used they made, found or pillaged from within the camp and a lot of people didn't get out, a lot of people died trying, there were lots of people with illness and malnutrition and what-have-you, there was no healthcare.
The book itself shows what can be achieved in adversity if you believe in yourself and you believe what you can do.
Of all the books that I've got and I've got at least a hundred, the second book would be Chris Ryan's 'Walk across Syria' after the first Iraq war when he walked for 200km's in his own in a week to get away from the Iraqi troops. That book would probably be second, but Anton Gills book would probably be my first choice.
If you were an animal, what animal would you be and why?
A German Shepherd because I'm loyal and I'm protective.
What is the best gift you've ever received?
This goes back a little bit to what I spoke about earlier. In 1994 I specifically went to Le Mans and I had already met Derek Bell that year and I went back to watch him race in what would have been his final event in a Craymer Porche car and I have an oil painting of his car because his car was in pole position and I have a signed version of that, that's on a frame in my dining room. It's great, it wasn't cheap to buy but the problem was that in 1995, McClaren asked him to drive their Harrods car at the Le Man's 24-hour race, which he did and he came third so the picture lost a little bit of its provenance because it wasn't his last race. It's a brilliant picture. I have lots of mementoes from my trips to le Mans, some pictures, car parts and all sorts of stuff, but Derek's picture probably is top of the pile.
What's your favourite thing in your closet right now?
When I graduated with my 205 certification, I treated myself to a Breitling watch as a present and a thank you to myself for all the graft that I'd put in to get it. It's just a bit different, it's a Breitling Colt it has a green leather strap and it's very particular to me. My wife thinks it's exactly the right thing for me because I'm quite unorthodox with some things. The easy thing to do was to have bought a Rolex because everybody's got one. So, I bought a Breitling as a bit of a treat for myself for getting my 205 certificate.
If you could have one superpower, what would it be?
Having lost some friends, time travel would be what I want so that I could go back and spend more time with the people that are not here now. What that and what covid has taught many people is that you never know if you're going to get tomorrow.
I've lost three friends to bike accidents over a period of quite a long time, but it doesn't make it any less painful. If I could have a night in a pub with each of them again then I'd sacrifice other things in the future for that benefit quite easily.
Professional Questions
Where's the most interesting place that you have ever been with the Fire Industry?
There are three places. RAF Coningsby because that's where the Euro Fire is. I was lucky enough to be invited to participate in Expo 2007 in Dubai and I was lucky enough to be asked to go to Ningbo in Northern China to talk to manufacturers of detector components in 2008.
The Chinese one was difficult because Northern China is not like Hong Kong, it's cold, very mechanised, everything is monitored, I had to have a load of injections before I was allowed to fly and I had to send the inoculations certificate and the visa application. I was met at the airport, I wasn't allowed out of the airport until my sponsor turned up. Because we were going to electronic factories, we were followed everywhere we went and two or three cars back we had somebody keeping an eye on what we did and where we went. This isn't very PC but the Chinese would reverse engineer anything in half an hour but they're paranoid about people poaching their secrets.
It was a learning curve for me, the hardest part is socialising with people you've gone to see professionally because they eat everything. So, when someone serves you up a bowl of chicken and rice, it's got a beak and feet and all sorts of other bits in it and you're not allowed to offend your host. So, you're looking for the biggest napkin you can find to disguise some of what you don't want to swallow. I won't say any more than that.
What's the best piece of advice you've received?
Work hard and you will succeed but you must want to do it, especially if it's just you. If you work in a team of ten then it's easy because you can hide, but if it's just you then you must be on the shovel every day.
What time did you get to work this morning?
I started this morning at 5.30 am. I had to finish some email stuff from last night and stopped last night when the football came on. I'd been in London all day and then came home, caught up on my emails, started well before sunrise this morning and I'll try to finish later on tonight before the game kicks off at 7.45 pm.
What does your usual day look like?
An average working day is fifteen hours and that's six and a half days a week. I don't differentiate between a Wednesday and a Sunday, they are all the same and it has to be like that. From an assessment perspective, you can't charge people to work extra on a weekend. There are occasions when I might have a Wednesday off, but I might be working on Sunday. I've been like that for five years, that doesn't worry me now, it did to start with, but it doesn't now.
Some teams work if I'm here, I've got two assessment drafts to write up over the next town days as they need to be out on Monday.
One of the problems I have, because I'm on my own, my risk assessment work I self-validate so the certification rules are that I go through four or possibly five drafts to make sure that it is correct when it finishes and that's quite time-consuming.
I try to fit on four or five hours a week of CPD listening or reading and such. I have two other Teams calls today with other manufacturers for other things that I'm doing for other people.
Working at home as opposed to working in the office, I probably do more hours sitting at my desk, than I would do if I was earning a salary working for somebody else. You start at half-past five in the morning with a double espresso with your laptop on and away you go. The next thing you know it's eleven o'clock and my office deliberately doesn't have a clock in it, so I don't look for breaks. I normally play some music in the background and when the album is finished, I'll stop, change it and make another cup of coffee and what-have-you but if you do those two or three times then twelve hours have gone by and you still haven't done everything you wanted to do.
The year before lockdown I had a national contract for one customer, 200 hundred sites and I was spending 13 days a month away from home and I worked 350 days on the bounce. I didn't have a holiday or sick time so when I reached that Christmas holiday, I just locked the front door and vegetated for a week. That was the only time of that year that I'd had the entire week in my own bed. National work is ok but where I live in East Anglia, it's on the back-end of nowhere, so I'm a hundred miles each way from either the bottom end of the M25 or the top of the M11 and it takes forever to get anywhere. I can't always fly so if you need to be in Middlesbrough at 8.30 am then you're getting up at 1 am and driving at 1.30 am to get there for an 8 am site meeting.
With nationals what they want is continuity of report, you can't have 200 people do one each. My national work is very much sold based on having a single direction of travel and then what would change is the postcode. I've never been too worried about hours and I won't work if I don't have to, I'll have some downtime, but if I had to do a 20-hour day, I've done a few, then so be it.
The other thing with FRA work and I have one next week and I'm going to a site that works days and nights. I've got to do a night-time appreciation for the night shift as well as the day shift. The issue is the people that work nights are they're normally less aware and less reactive to fire. In some cases, you're dealing with people who have got a day job, so they go to work at night and find a cupboard to hide in and they sleep for 4 or 5 hours and then turn up when it's time to clock off and I've seen that. If you're dealing with people that run a 24/7 operation, then you really need to go at 2 am as well as 10 am. So, that does stretch the day a bit.
How does your work and family life come together?
I work hard when I have to and I try and have some downtime with Tracey and my kids when I don't. Because I work on my own, my phone is always in my pocket so if we have a day out and we're in a restaurant and a call comes in then I have to take it. My wife is very accommodating in that she understands that it's the direction that we're going in and I don't get a hard time for that.
When I'm on the shovel, I'm fairly focused and disciplined in what I do but when we do have downtime I try and ensure that work is left in the car almost.
What makes you excited about the future of this industry?
My hope for mandatory third-party certification. I'm excited that it will improve standards and quality. We'll have more of the right type of people doing work but the people that are not certified and therefore can not demonstrate competence where they must, should go and do something else or join the club. Either come and join us or go and do something doing. My Nirvana moment would be Ian emailing everybody to say that Boris has said yes to mandatory certification, I'd have a street party.
You can't have somebody come to your house to service your boiler without a gas safety certification and yet somebody who is not qualified can go and look at a 25-story tower or a 4000-occupancy school with no means of qualifying their bonafides. That education process needs to be driven home with a big hammer.
What does the fire industry need?
More competence, more certification and more honesty.
What do you like about the fire industry?
I've been fortunate enough to meet some really good people, nice people socially as well as professionally. There are some very strong characters in our industry who have made things better. There's still more work and miles to do in that. Every day is a school day for me and I learn from the people that I work with, those that I talk to and they occasionally learn a little bit from me and I soak information from other people like a sponge and it adds to my library. I can't think of another industry where you could have so many people that are willing to help educate others and drive-up standards in the process and want to do the right thing. Our industry is not that big, it's quite incestuous, the good eggs are well known as are the bad apples. I feel quite privileged to be in this industry and to work with people that I really like. Some of my accountants are very close friends and most importantly for me they value my commentary, there is a value to some of them in what I can do and that makes a bad day worth doing.
What matters most to you?
Customer education all the way. Making the customer aware of where they need to be and what they need to consider. In most cases, they would have had poor information previously, either through ignorance or through people not wanting to tell them things for fear of losing a contract. Therefore, customer education has to be front and centre of everything and ensure the customer understands what you're going to give them and why and what they have to do with that information once you have given it to them.
From a risk assessment perspective, I get angry with people who pay me to do something and lock it in a safe for it to only come out once a year like a Christmas tree. On the basis that I've told them what's wrong, they are then legally obligated to try to follow that path, should they choose not to and they lose somebody in their building, they are then accountable for that and they can't get legal aid for manslaughter. So, they need to be aware of the consequences.
It's all about education, whether it's a corner shop with ten people in it, a school with 2000 in it, a care home with 500, in most cases it's the people you are working for that need help understanding what you're going to give them. They're not from our industry and they don't take for granted the things you and I talk about every day, so it's a bit Janet and John but you have to do it that way to make them understand that with the nicest will in the world what I'm going to give you, you're not going to like, but it's there for a reason, it's there to protect you, I'm trying to stop you from being prosecuted.
Education is the key. There is a CPD I'm putting together now solely based on the end-user to tell them what to expect, it's not aimed at contractors or installers or maintainers, it's there for the customer to understand encampment, post-Grenfell, what it should expect from its encampment partners, whether its doors, passive, AOV's, fire alarms, lighting, signage and what-have-you, there are things that you should expect. Most of the people that I deal with do not know what they should have. They're reliant on the fact that the man standing in front of them is being honest with them, he may be being honest, but he might have only got to F in the alphabet and if he hasn't got to Z then he can't be as informative as you want him to be.
Education for me is first, second and third. You must be in a position where you make people aware of what to do.
I went to a private dormitory school on Monday which has a previous risk assessment and not from one of the registers, but there are three gaping holes in what's missing. There was no conversation about canopy protection for the kitchen while they're feeding 2500 people per day and it being a dormitory school, so 250 sleep there overnight. There was no conversation with their SE Officer about special needs provision within the school. There were no conversations about extracurricular activities because they rent out the football pitch, gym and hall to create revenue. When you do that, there's a little contract between you therefore you, as the vendor, have a duty of care to protect them. If your main hall's being used for wheelchair basketball and you don't know or you have a lady's class for Pilates or if you have people in there who are blind or deaf, the overall provision of how you would officiate an evacuation if you had to, has got to change. Within schools that is quite common because the risk assessment gets done by a friend of a friend of a teacher and it's not as comprehensive as it might be, but peripherals like that get pushed away while actually when it comes down to it, they're an integral part of what you're trying to assess the risk of. If the school is renting out the gym every week every night, there will be things happening in there that have a disability or a special needs provision that needs to be accounted for. Most schools have got no idea what it costs to hire a plug and play kitchen to feed people.
You can buy a portacabin, it turns up on a flatbed, you plug it in and it's got everything that you need in it to feed people. But they cost 10K a week. If you've not made provisions for that and haven't got insurance for it, you've then got an issue. You can't just say we can't feed everybody because you then can't have it in, which brings it back to education, it means everything.
I try and use my website (www.veritasfiresupport.co.uk) as a platform for that with things that I do and things that I come across so that my customers and contractors that I support can see that. I did one recently on fire doors, hotels and care homes where people had changed floor coverings, without appreciating it as a 5 or 6mm gap under all the new fire doors. The floor covering is thinner than that which it had replaced, so you go inside the room, shut the door and I could see daylight under the door. Little things like that. Most people out of our industry would think I was completely anally retentive to do that but that's what the job requires. You're looking for things that you can't see and that's really what assessment is all about, it focuses on what's missing. In this case, it was about 4 mm's worth of carpet.
What would you tell yourself at the age of 21?
Stay single. I've been married 4 times. I have quite a few battle scars and my bank account is in no way anywhere near the state it should be in aged nearly 60 because of that.
What motivates you?
To learn more. To always treat tomorrow as a school day, to push myself on and still be worthy of my BAFE certification. There are not many single operators like me, in the country with the 205, most are bigger firms where it's one cog in a bigger machine. I was very proud when I got badged and the motivation to keep that, to keep learning and to become better at what I do, even at nearly 60 years old, every day is like that. It doesn't impress everybody because with some people I seem like a pain in the arse, a bit of a terrier sometimes with things that I won't let go of, but the industry that we're in requires that level of continence, I think. What you give to people ultimately could end up in front of a coroner and you do not want to be found wanting.
Where do you want to be in 5 years?
Assuming I don't win the lottery, I'd still like to be doing this but doing fewer miles. When I gave up doing this for other people when I wanted to do it on my own, I figured that I'd probably have to work until I was 75. Providing I can still physically do that, then I will but I'd prefer to do 40,000 miles a year instead of 80,000.
So, in summarization, to do less, but to do it as well in terms of mileage and to continue with what I do now and be better at it. I look at some of the people that sit in the working groups with me and I'm in awe in some respects, but I wouldn't tell them that because their ego would grow too much, but I still see myself almost as the Oliver Twist in the room. The little boy at the back on his own and he's sitting in a meeting with Colin Todd and the room lights up. His knowledge and his expertise, I couldn't even begin to get to that point, but I'm quite happy to sit in his slipstream a little and learn as I go. The man is a walking encyclopaedia.
Why is the FIA important to you and the industry?
Because I don't think the other certification bodies do enough. Some of them have become too interested in revenue and they've lost the direction of the conversation. Ignoring the fact that it's a trade association, I think the FIA now has the greatest voice of what is needed, post-Hackett, to make people understand that things in this country have got to improve for the better. If you take the German route, you can't do anything with life safety in Germany without the German equivalent of LPS1014. You can't buy product, install, maintain or anything. One of the documents that I've written for the ECA tries to educate the electrical industry a little bit on the fact that if you don't think you're good enough to do the job, then don't. Don't just look at the money which does happen.
The year before lockdown, I went to look at a school for somebody else when a major summer refurb had gone through and it was the value of a bungalow, a lot of money and I condemned everything, it was absolutely horrendous. It's an academy school and they had got a grant for 180K's worth of upgrade, so they now have to tell the grant provider that they've been duped, almost. You can't get the same grant twice and the Zurich wanted the upgrade. So, they're in contravention of their insurance cover with multiple pages worth of deficiencies to the point where I said to them in confidence that if they make the report public, I had given them as I wrote a dilapidation report for them and the fire brigade see it, they'll show up at the school. Then you will have 2500 parents outside kicking the school gates in who would sooner hang you from a streetlight. That's the sort of thing that third party certification would stop. Where we sit now the FIA has the loudest, strongest voice of the other groups within it and it's the one with the most credence in terms of when something is said.
I'm conscious that some of the other bodies, although they sing the same song, they don't necessarily sing it in the same way and I don't have the confidence that they would make the decisions that might be necessary.
The FIA have upped their game, I'm not sure the others haven't slipped back a little bit, that gap is increased exponentially, I don't know if they've taken their eye off the ball or didn't peddle as hard. It would be easier as an industry if the FIA was the principal body. Customer and contractor alike would probably have more confidence, in my opinion.
What do you want to say to the readers?
Remember that if you buy cheap, you'll at least buy twice, but in our industry buying cheap could have a much bigger cost. People, property, families, businesses are all at risk if things are not done properly.
Look for people with third party certification and let those experts guide you. It shouldn't come down to money.
Related posts
20 February 2023

By Kirsty Lavell, Marketing Exec

23 January 2023

By Kirsty Lavell, Marketing Exec

10 January 2023

By Kirsty Lavell, Marketing Exec