Fireside Chat with Rick Heffernan - SDI/ AFAA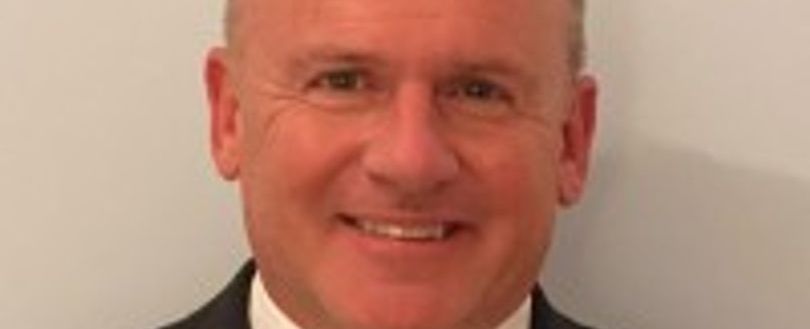 Fireside Chat with Rick Heffernan - SDI/ AFAA
Here is our Fireside Chat with Rick Heffernan, President of SDi Fire and on the Board of the Automatic Fire Alarm Association in America. This interview touches on how family and work come together in a very real way at SDi, an American's perspective on the Grenfell Tower Tragedy and the importance of making a difference hopefully, in the lives of the people you work with and also the people that use your products.
Fireside Chat with Rick Heffernan - SDI/AFAA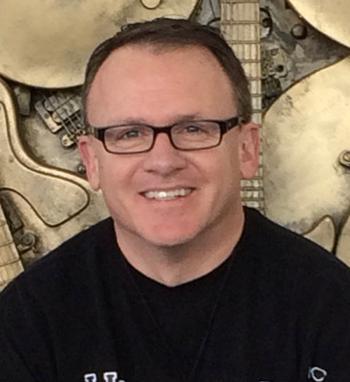 Intro: Rick Heffernan is the President of SDi – Specialized Fire Products and has been with the company for the past 20 years. SDi, based in Neptune, New Jersey manufactures and distributes professional and innovative fire and security products throughout the Americas as well as several other key markets globally. In addition to his duties at SDi, Rick has been on the Board of Directors for the Automatic Fire Alarm Association (AFAA) for the past 12 years and currently serves as its President. He currently serves on many different NFPA Technical Committees and is Vice-Chair of Government Affairs for Section BSSB of the National Electrical Manufacturers Association (NEMA).
How have you been affected by COVID-19?
Personally, nothing has ever happened like this in my life nor anyone else's obviously and when it first started, we started locking down so quickly. In the USA, it's almost like 50 different countries because we have the States and every State is different. I happen to be based in New Jersey, which is a Blue State, leaning very democratically(left), so we were one of the first ones to lockdown. And we locked down hard in March, everything closed. Suddenly you were not able to go anywhere, just forget about going to the pubs or going for a meal at a restaurant, everything closed, all stores closed, except a few of the essential ones. No haircuts! It was just bizarre; cars were off the roads and it became a ghost town.
People were suddenly working remotely, so now I am in a house all the time with my family and you find that this is just so odd. It does have an effect, I think, psychologically. It is like "What is this?" You don't know where your space is. All of a sudden, everything changed and then professionally, you start to lose contact with personnel, and seeing people every day. We just switched to this virtual world overnight. It's Teams, Zoom or Chime all day!
So, the company was able to pivot in some respects. Our salespeople and those that could work from home remotely, did so. But we also have a portion of the company that is warehouse and that is technical, and they did have to report in to the office, so we had employees coming in here for nearly the entire time. I also wound up being here nearly every day just because I thought it was important to maintain continuity, not only in my own life so I wouldn't lose my mind, but also for the company, just to make sure they see at least one constant person in here every day with them. Also, we had to make sure we had thorough cleaning happening, and covid protocols being followed, making sure everybody was staying safe. Non-stop cleaning and temperature checks and we still do it to a very large extent now, although we are happy to say that all of us in the main office are now fully vaccinated.
I was very fortunate actually, I got in the very early Modena phase 1 trials a year ago in February, so I guess I was one of the lucky ones (if you can call it that). It's that new RNA technology. I haven't grown a tail or anything yet but I also haven't gotten infected with Covid. Professionally and personally, it was very hard, my family is very close and the work family, we're a close-knit group as well and all of a sudden, everybody's thrown in different areas dealing with remote schooling for the children and having a sales call in another State, 3 times zones, working that in. It's been challenging. But, seeing pets go across the screen when you're talking to other people during a conference call can be a real ice breaker.
Personal Questions
Yes, my wife and I have always been dog people, so we have 2 dogs, a big chocolate Labernard that's half Labrador and half Saint Bernard named Amstel and then we have a big black part Mastiff part black Labrador named Sierra. They're great dogs, really a lot of fun, gentle giants. It is good to have them around.
What's your favourite movie of all time?
Probably "That Thing You Do" it was out in the 90's, Tom Hanks wrote and directed it and was one of the stars. It takes place in the 60's when things were, I guess, in some aspects, a little more innocent in parts of the US. It's the story of a group of 4 people that form a band (sort of like the Beatles, but an American take on it) They're plucked out of obscurity and all of a sudden become these stars. It's a really positive movie and it's this great period soundtrack of original music that's really good and I really liked it. Would a Brit watch it and get something out of it? Yes, it's not typically American.
Describe yourself as a teenager in 3 words?
Difficult, problematic, and complicated. I wasn't the easiest child to be taken care of and raised by my Mother, and I was probably quite difficult for all my friends to deal with too, so I guess those three words probably describe me best.
What is your biggest pet peeve/hate?
Pretentious people, or people that are really full of themselves, they believe their own press Someone that can't take the piss out of themselves, because you've got to be able to laugh at yourself before you laugh at anyone else. So that and the stereo-typical loud American. We've all seen it. I've always travelled a lot and I've come across quite a few of my countrymen that make me cringe. It's as if they turn the volume up to 10 and rip off the knob and they have their I love London hats on and a big loud shirt, I want to say "Oh God, just keep your voice down will you? Don't be so rude, you're giving everyone a bad name. Don't walk around waving your passport in the air, just stop".
If you could be from any other decade (or era), which would it be and why?
I went to High School in the 80's and I wouldn't mind going back there. It may have seemed cliché as it appears now and dated, but there is just something about it. It was fun growing up then. For me I had a lot of fun and I can't believe some of the hairstyles, some of the clothes that were worn, but at that point in my life I really wasn't that responsible. I had a brainless job, I lived in someone else's house, down in the basement, so I wasn't required to produce much but I was able to just live life to the fullest and not worry about the aftereffects. As far as technology went, you didn't have to worry about a cell phone camera catching everything and posting it to social media back then, thankfully.
What is your favourite quote and why?
There was a movie that was made, probably in the early 90's called The Crow and it starred Brandon Lee, Bruce Lee's son. He was killed while he was filming it. I've always liked that movie. There was a quote in there and at one point The Crow is talking to somebody and he said, "It can't rain all the time" and that stuck with me because what he was basically saying in that movie is that things may be down and pretty crap right now but better days are ahead, the weathers going to change, it can't rain all the time. It says a lot about today. Everyone's stuck in their house and the world is on pause and it's going to get better, life will start up again. It is just a matter of getting to that point.
If you weren't in the fire industry – what would you be doing and why?
I went to University for Law and Justice, so I graduated, and I was fortunate enough to get a job right away and I was picked up by the US Marshals Service for the Department of Justice, so I was a US Marshal for 15 years before I had a career change in 2002 so I'd probably still be in Law Enforcement.
So, Marshals are a bit like the Police, we were the people that would go outside the country to pick people up. In London we dealt with MI6. We also dealt with Scotland Yard as well. It was an interesting way of life and I started that when I was 22, before I was married and had children. So, then I thought my career change would be a little bit more stay at home and reserved, but it was a great transition though.
What's on your Spotify or iTunes?
It is a pretty mixed bag, anything from Iron Maiden and Avenged Sevenfold to The Eagles, Queen, Michael Bublé, Frank Sinatra, I am literally all over the place. Yazz,. It's all over the place, which could be somewhat annoying if you're trapped with me in my car and you go from one genre to another. People must be thinking this guy has some issues. I do have Spotify and the playlist could just go on for days probably. That's good, you don't have to mess around with changing the tuner, usually something will come on that you like or that fits your mood.
If you could have any three people (dead or alive) over for dinner – who would they be?
Ronald Reagan, Stephen King (the one thing that annoys me is he has crap endings in all of his novels. If I could have him over, I think I'd ask him "Why do you have such crap endings?" He can never seem to figure out how to end a story.) and my Mum. My Mum passed away a few years ago so I'd just like to have one more dinner with her. With Ronald Raegan, I've heard a lot of stories when I was with the Marshals. I was friends with people in different agencies and guys on his Secret Service detail said he and his wife treated them like members of the family.
You would not expect it but very nice and very Gentlemanly and funny at the same time, but the Reagans were genuine. I heard this one story from his security detail that was pretty funny. They were out on his ranch. He enjoyed horseback riding. Reagan's security detail was out there waiting for him and Mrs. Reagan to come out and President Reagan came out and he's waiting and he gets really impatient so he said "One second" and he went inside and comes back out and Mrs. Reagan is now with him and they get on the horse and go and it turns out that she was inside on the phone and he went in there and ripped the phone out of the wall and they had to get a repair service then afterwards. You hear stories like that and think "Wow, he's just like one of us", a normal person
What two things would you take to a Desert Island?
My Ipod is loaded with music and podcasts, anything that has sound..music, talking, because I'd probably go nuts if I had no-one to talk to or at least to listen to. Maybe a telescope, to give me something to do at night. Rather than just sit there and feel sorry for myself.
Name a book, movie or tv show that has positively shaped you and why?
A movie starring Robin Williams called "What Dreams May Come". It's about a family that has a couple of tragedies, a husband and wife and two kids at the beginning of this idyllic life. The children tragically die in a car accident and the Father does also and the wife is left by herself but then it all comes together in the end. It was a sort of spiritual movie but for me it just helped me, forced me to re-examine some aspects of my life and I just kind of liked it.
If you were an animal, what would it be and why?
I would say some type of bird. It's a nice thought just to be able to take off and get away from everything and fly high above the fray and look down on it all.
What is the best gift you've ever received?
Probably something that I got when I was a Senior in high school. It was this silly sort of wall hanging that was supposed to be representative of the first car I ever owned, this Toyota Corolla which was a bomb that I ended up totalling. But this wall hanging meant a lot when I got it, still does. It's in the attic I think now, a little yellowed but it's one of those things that you get in life that holds special meaning. So, an item of sentimental value.
What's your favourite thing in your closet right now?
It's always the same. Shoes. I always get far too many shoes. Stupid. Whether, it's Converse or Vans or whatever, it's shoes.
If you could have one superpower, what would it be?
Read people's minds although I guess that could be good and bad because I'd find out what somebody really thought of me. I think that would be quite a lot of fun though.
---
Professional Questions
Have there been any lessons learnt from Grenfell over in the US?
When that happened, within the industry over here (USA), everyone was like "Woah look at this". The whole thing came up with the cladding, what was allowed and what shouldn't have been allowed and how can we learn from that? It necessitates tighter regulations, stronger inspections. People in our industry in the US, as far as Grenfell, are still wanting to know more. A lot of what we get comes from the internet and attending various lectures. When we were planning this year's AFAA Conference, I had mentioned that I happened to know someone over there in the UK. I spoke to Ian Moore and he said "I can give a presentation on Grenfell with what we've learned since then". I then put that out to our Board of Directors and they thought that would be fantastic. So Ian will be a speaker for us at our conference in May.
Our board of Directors come from various areas of the fire industry, whether it's engineering or manufacturers, fire marshals and the trade. They all definitely have a thirst for knowledge. It is talked about. It's forcing us to look at our own market and ask if we have a similar situation in waiting here, which of course, we do, it's just a matter of identifying them all. That was a real tragedy that was to a certain extent preventable.
What's the best piece of advice you've received?
Don't hyper-focus and lose sight of the big picture, because sometimes people tend to get into the minutiae, and they hyper-focus on something while the rest of the company unravels around them and they miss it. Also, just to never give up. Keep your head down and just keep punching away and eventually, the hard work's going to pay off, even though it may take a while to get there.
One thing we've noticed in the fire industry. The security industry tends to, for an allied industry, security seems to be much more fast-moving and more receptive to change, whereas with the fire industry, sometimes you have to get these guys and grab them by their teeth and say "No. Come into this Century, come on here we go". Sometimes they can be resistant to change.
What time did you get to work this morning?
6am EDT. I like getting into the office early. I am a lousy work from home person. I really find it sort of peaceful in here when there is nothing going on. When the sun's coming up you can get a lot of stuff done. I like it. I'm more of a morning person.
What does your usual day look like?
I start work around 6 am. But it's always different. Starts off with emails and more emails. Our partners, Detector Testers, are based in the UK, in Welham Green, and we also work with a few others in the EU and across the world so somebody's always awake. If I wake up at 3 am, chances are somebody's up. Then it just starts. So emails to get through and then the "fires" start, so you're putting those out, Team's calls and zoom meetings. Before covid, there was a lot of travel, I was on the road at least once a month, I miss that, just getting out there and seeing people. Talking to people in person.
I'm also very involved with the Automatic Fire Alarm Association (AFAA). It's a Fire Industry Trade Association just as FIA is. AFAA was formed back in 1953 and we do kind of the same stuff as FIA and a lot of work goes into that. I'm currently President, I've been on the board for 12 years. So, a portion of my day must be designated to that. Then there are industry codes and standards, I'm on a bunch of the NFPA technical committees, I've lost track of how many now, although there are people with a far sadder life than I have as they're on far more technical committees, so While I'm sad, I guess I could be sadder? No two days are ever the same, but I think that's what I like about it. There is always something new. I enjoy what I do.

What makes you excited about the future of this industry?
The new technologies that are coming in, whether it's multi-sensor, multi-criteria detector, or different types of detection for various types of gasses, etc. That is pretty exciting how people are doing it but it's still maintaining and staying true to the core beliefs and tenants of the industry itself which is the protection of life and property and people coming together for change, so there are some exciting developments on the horizon.
The internet of things of course, is really shaping everything as well. It's touching everything that we do. So we need to be able to figure that out. SDi is a member of NEMA (National Electrical Manufacturers Association) and we're quite involved in that. The manufacturers from the Fire industry all get together and we usually devote a considerable portion of time to new technology and how it relates to the internet of things. It's unbelievable what is happening now.
What is the latest technology/invention/innovation you would like brought into the fire industry?
Further digitalisation. Everything is so bogged down with paper, getting away from that, for instance, I guess you guys over there have requirements, such as the log book due to the Regulatory Reform Order, you know, something, instead of being paper, something that's digital, you can do that with virtually everything and get it online and make it accessible to the masses. You can just keep growing it from there. Something with an easy interface that's easy to use.
What do you like about the fire industry?
I would honestly say that it is the people. The people really make it. The camaraderie, there's a lot of unity. I've met some really nice people in my own country and globally. It's not to say that you don't have your tossers in there, I mean, everybody's got them, but overall I'd say there's a lot of good people. If you ever have questions or concerns, there's always somebody you can pick up the phone and speak to or drop a line to and you are going to get some advice. I've found that I've been very fortunate that way.
How does your work and family life come together?
We actually work together, a few of us. My wife is the CFO of this company so it's a bit difficult getting things past her on the expense report, especially if I've happened to be out with, for instance, Ian Moore in Las Vegas. Some of those reports have been rather uncomfortable to bring home. A few of my children (my oldest son and his wife) work here as well. So, it takes some juggling, it's difficult to not bring it home and we try to keep a separation. Everybody seems to do ok with it, except for me. I fail miserably, but that's how it comes together. We've been working together for quite a while now, so I guess we've sort of figured it out but we're still learning.
What matters most to you?
I would say my family and my friends, I always like to make sure that both of them are well taken care of. Everything else can be replaced, but really family and friends are the most important to me.
In a work sense, here at SDI it's a very tight knit and close crew. In many ways it's a family, albeit a dis-functional family. Many of us have worked together for quite a while. I'm very fortunate to work with a great group of people and I like to make sure they're taken care of as well. We've given opportunities for professional development and improvement and then if there are things going on outside of work that are affecting them, we certainly don't mind giving a hand there as well.
What would you tell yourself at the age of 21?
Slow down, take your time, don't worry about everything, especially things that are not in your control, but I'm still telling myself that now at 54, but just slow down and take the time to enjoy life. You only get one go around it.
Growing a business, having fun doing what I do and hopefully doing it well enough so that when I do eventually slow down, I'm able to reap the rewards, but I have no desire to slow down for quite a while. I really enjoy my profession, all aspects of it, I'm quite fortunate like that and I'm aware of that.
Where do you want to be in 5 years?
Probably doing what I'm doing with the great group of people here. Making a difference hopefully, in the lives of the people I work and also the people that use our products. We do a lot of work in the standards development so making a difference there as well. I've never been a person that jumps jobs a lot. I like to get with something and grow it and do as good as I can and see something positive at the end of the day.
Why is the FIA important to you and the industry?
I think FIA is very important to all of us. It parallels with what AFAA in The Americas does. You really do a lot of good work, whether it's through education, training, codes and standards development and bringing the industry together in a collaborative way so that with respect to the issues and problems, you can get a consensus and solve some of them.
What do you want to say to the readers?
Thank you for allowing the first yank to participate. I hope I didn't insult anyone and I look forward to seeing a lot of my colleagues from across the pond at the next FIREX, FIA AGM, or whenever they let us out of our cages.
---
If you would like to get involved with Fireside Chats please contact Adam Richardson on [email protected].
*All answers given are not reflective of the FIA views and thoughts and are that of the individual who was interviewed.

Related posts
12 October 2023

By Kirsty Lavell, Marketing Manager

06 October 2023

By Neil Budd, FIA Technical manager

02 August 2023

By Kirsty Lavell, Marketing Manager