Fireside Chat with Peter Stephenson - Warringtonfire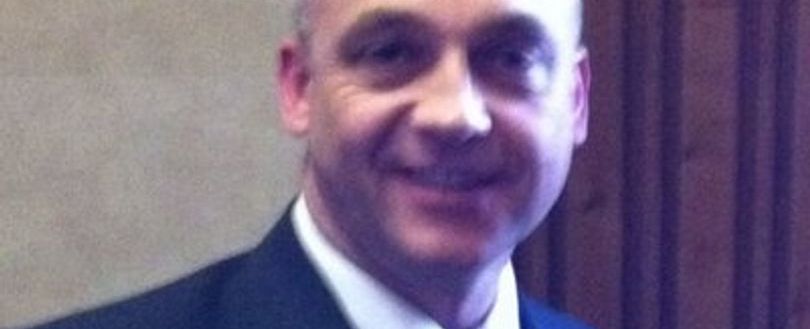 Fireside Chat with Peter Stephenson - Warringtonfire
Here is a Fireside Chat with Peter Stephenson of Warrington Fire. This interview touches on extensive travel within the industry, welcoming the new generation of talent to the industry and a few interesting tales from the past.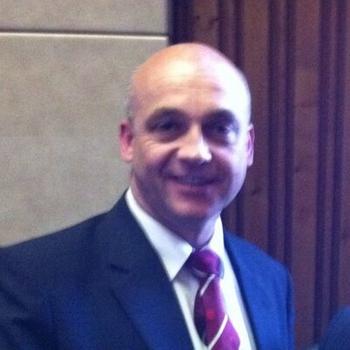 Intro
I'm Peter Stephenson. I joined the industry right the way back when I was 20, I joined the Royal Berkshire fire and rescue service as an operational firefighter. I've served at Windsor and Bracknell and I started the promotion ladder when I went to Slough. Unfortunately, I was injured in a high-rise fire in Common Road in Langley which was a fire on the 12th floor and I sustained quite severe burns to my hands and legs. The glove on my left hand became dislodged during the incident, so I actually received quite bad burns on that hand and that curtailed my operational career but I was very fortunate to get into fire safety in a non-operational role, and basically is the route to where I am today.
Going through to a fire safety officer, I did all the courses at Morten-in-the-Marsh and then I moved out of the fire service after about 20 years and I then went to work for Network Rail and they set up a fire engineering team. I was with them then I moved into what I'd call a more, pure consultancy role with Mark McDonald, at a company called Kingfell and from there I moved to the Middle East with BuroHappold and I'm now with Warringtonfire, based in Dubai.
It's been quite a roller-coaster career but a very enjoyable one to be honest. Throughout my journey with my career, I do feel that you do make your own luck, I think I talk about that later in the fireside chat, but you have to be out there to make your luck at the end of the day.
How have you been affected by COVID-19?
Well, it certainly has been a challenge, adapting to home working has probably been the biggest task, from fronting meetings in person then moving to home working has been quite a challenge. But now looking forward to getting back to the face-to-face meetings and also the International-travel.
The home working was really the big change. Relating to keeping elements of the last 18-months, from personal observation, I actually think I'm more efficient working from home and I'm very flexible with my own working hours, but I can see myself on a daily routine actually starting the day working from home and then moving out to face-to-face meetings or going into the office/lab later in the day. But not religiously being a 9-5 in the office in the future. I think it works better to have that flexibility. But having said that, you do need that human interaction.
When I went up to London the other day, just travelling on a train, seeing how London had developed in the past couple of years, I really enjoyed it. The one thing I probably would do is if you are traveling on the trains, is to go outside of rush hour. I did that for seven and a half years and I know exactly what it's like. I did lead a bit of a Reginald Perrin type of life, same seat, same train, seeing the same people, it was very funny.
That period on the train was very productive for doing particular types of work like, review and reports doing research, so it's just making the best time. I worked on my journey into London and then I listened to the Podcasts and general light reading coming out of London, fitting in the odd power nap here and there.
Personal Questions
Do you have any pets?
Yes. We currently have one dog called Codie aged 12 that thinks he's still a puppy. He's a cross between a bichon frise and shitzu, he's quite a bouncy little character. Unfortunately, we had another dog that had to be put to sleep back in March, which was a big upset, but it is what it is. My daughter had a pygmy hedgehog which unfortunately passed away as well a couple of months ago, so we're down to one.
What's your favourite movie of all time?
I narrowed it down to four. There's an outstanding one, but for all four of these, I'm more than happy to sit down and watch on multiple occasions. They are, in no order of importance, Apocalypse Now, Heat which starred Al Pacino and Robert De Niro, The Field of Dreams, and then finally, Elf.
They're all quite diverse films but all have particular enjoyment factors for me and that you can watch sitting down with a glass of wine with the family. I couldn't pick one to stand out.
Funnily enough, we watched Elf at Christmas, Field of Dreams I've not sat down and watched for quite some time as with Apocalypse Now, but I did sit down and watch Heat on the aircraft coming back from Dubai to London. So, that's the most recent one that I've viewed. It's worth a watch.
Describe yourself as a teenager in 3 words?
Active, passionate, underperformer (improvement needed at school).
What is your biggest pet peeve/hate?
Unnecessary time wasting and bullying in all forms.
There was a little incident last night when I was on the train while I was going with my wife and my son into Woking and there was a guy smoking on the platform with signs clearly displayed and saying 'no smoking on the platform'. My son was having a cigarette in the correct smoking area and as the train arrived, this guy just flicked his cigarette over the fence, he didn't even stub it out, he was literally two steps away from a receptacle for it and fortunately, the undergrowth was short. But straight away, he could have caused a fire and I was just about to have a word with him and my wife said 'No'. But that lack of respect for people around you and the community, bullying and wasting people's time, is really upsetting because this guy could have wasted a lot of time if there was a fire there and just the lack of thought, I find very frustrating.
I have learned the hard way that sometimes you're better off not reacting because it can escalate and you never know what that other person's character is like. So, I always tip-toe around that kind of thing.
If you could be from any other decade (or era), which would it be and why?
As I was born in the early 60's I'd be very content growing up in the '70s and '80s, I don't think I would change that. Living in an era that was social media-free and pre-tv would have been a good time. You would have got the more personal interaction, which I think society is losing.
The War years, certainly in 1905 at the turn of the century. The 1900s would have been interesting. Communities were stronger in those days. You relied on the newspaper and that was about it. Things were simpler and people more amicable. In today's society it drives you mad, particularly in Dubai, everyone is on their phone, walking around and not trying to interact with people, they don't smile at people, they don't say hello. It's quite sad and I think it can only get worse, to be honest.
What is your favourite quote and why?
Linking back to the favourite films the quote from Field of Dreams, 'build it and they will come' and that certainly for me is a motivator.
I also like the simplicity of a quote from the series 'Mandolorian', with 'this is the way' and you can drop that into many conversations.
There are also many proverbs and historical quotes I like but the above and the quote - `The more I practice the luckier I become' by Gary Player after winning the US Open was a classic tournament and when he was being interviewed and the interviewer said to him "You're a very lucky golfer" and his response was "Yes, funny, the more I practice the luckier I become" which I thought was a classic line.
Another quote was when Bob Hope was asked "Mr. Hope, you invest a lot of your money into land and property?" He said, "Yes it's funny because they don't make it anymore". I thought that was a really good one-liner response as well.
If you weren't in the fire industry – what would you be doing and why?
I think, naturally I would have had a career at some point in my life with the military service. I was an active member in the Territorial Parachute Regiment and was actually looking to enter a secondment program and I received an offer of employment with the fire service and the met police and at the time, I chose the fire service.
Whilst I was in the TA, I also had full-time employment with John Lewis partnership and I was on one of their management training schemes. I would have had plenty of opportunities to specialize in the retail sector and training and such-like but at that time, as a twenty-year-old, I took a more adventurous career path, which the fire service offered. It was a good time for me.
I do feel for youngsters today where a career in banking used to be a job for life, but I don't think there is any job now that can give that guarantee.
What's on your Spotify or iTunes?
All sorts, I've got a Spotify account in Dubai, so when I'm in the middle east I generally listen to various music. I split it into 3 three general groups. My walking music, my work, and relaxing music and my favourite selection.
Favourites and walking tend to overlap but the walking music generally consists of the 80's music and rat pack and swing music, Frank Sinatra and Michael Bublé, and all that sort of stuff.
Work and relaxing music is blue's sort of chill out and instrumental music with classics such as Holst, the Planets, and such like. I like to have that just quietly on in the background so that it's just there, that relaxing, calming sound.
The favourites music is all sorts of a mixture ranging from The Beatles to the Black Eyed Peas, Madness, SKA. I think I probably have a few groups that I wouldn't want to admit to having on my favourite list.
If you could have any three people (dead or alive) over for dinner – who would they be?
The first one I would invite round would be my Grand Father on my Father's side of the family. The reason for that is I remember him when I was a young boy growing up and he was obviously an old guy and I never found this out until later. But he served throughout the First World War, he volunteered on the first day and unfortunately had quite a serious accident where he was buried alive at Ypres, a trench collapsed when a German Shell came down. It would be nice to sit down and have a chat with him and just get his experiences of growing up Pre-War and Post-War and about his service. My Dad, before he passed, was saying that his Dad, didn't ever speak to him about the war because he only served in National Service. But my Uncle who was in the Second World War on aircraft carriers, shared joint experiences about the war with my Grand-Father. Where-as my Dad and his younger brother couldn't, he actually felt quite excluded from that, so I'd definitely like to have a sit down with my Grand Father about his medals and talk about his picture up on the wall. He was in the field artillery.
My second choice would be Lawrence of Arabia. Having travelled quite extensively through Saudi and experienced harsh climates etc his account and experiences of the Region and what he did would actually be quite fascinating, because of what he did, you have to have a fair bit of courage and actually collaborate with the tribal community as it was in the time of the Saudi. To pull them together and fight as an effective force, I think was quite exceptional.
The third person on the list is Neil Armstrong, just to have a chat about Space exploration. He's been a little bit, I wouldn't say out-spoken, but he's added fuel to the fire of conspiracies around UFOs and extra-terrestrial life, which I listen to on quite a few podcasts on that subject matter. There's a podcast called 'Stuff they don't want you to know'. That's always very interesting, so I'd like to hear Neil Armstrong's side of things.
What two things would you take to a Desert Island?
I would take a media device of some sort, like an iPhone or a device to access the world of podcasts and music. If I was sat there, I could listen to my favourite podcast, lie back and get a nice sun-tan and listen to the music I want to, in a completely relaxed atmosphere. Having something that connects me to the rest of the world would be advantageous and I can just imagine someone saying to me "What about Broadband?"
The second thing I would take would be a cookery book, so I can learn to do some proper cooking and have time to do it. Leaning towards BBQ so, a practical BBQ book depending on food availability. I was thinking of maybe taking something for survival like a good Swiss army knife as that would be a great friend on a desert island, but then again, just being sat there, assuming you've got plenty of food and water to drink, would be enough and I'd be content.
Name a book, movie or tv show that has positively shaped you and why?
The movie that has meant a lot to me and I mentioned a quote earlier from it "Build it and they will come" is 'The Field of Dreams'. If you sit and watch the film, you've got a storyline there and I take it as how-ever bad things are, in the storyline, the guy is potentially looking at having his farm repossessed, but he's got this vision, he's got this dream and that's what he hangs on to and for me, I take that sort of attitude now.
After I had my accident in the Fire Service, things couldn't have got much worse for me, but you can sit there and feel sorry for yourself all day or you can give yourself a stiff talking to and get on with it and I think that's what shaped me. You could lose your job tomorrow, but hey-hoe there are lots of other things that could happen, get on and get another one. Take the challenge, rather than sit and feel sorry for yourself. That's my view.
If you were an animal, what would it be and why?
I'm bad at this so I've narrowed it down to two, land and water.
To start off I'd be a cat because cats generally look after themselves, they have a bit of a cushy life, but then I thought I'd like to be a big cat and go out exploring wherever I want to and be at the top of the food chain.
Also, I'd like to be a dolphin and be out in the wide waters, with both of those you can go off and explore and see what's out there with potentially little threat of big predators homing in on you.
What is the best gift you've ever received?
The gift of life and my three children, Paul, Mark, and Laura. I couldn't ask for more than that to be honest. Paul is 34, Mark is 32 and Laura is 28. They're all grown adults, time flies by quickly, but as a gift for me, it's job done.
What's your favourite thing in your closet right now?
Again, that was a toughie, not to be taken as any form of endorsement or advertising of a particular brand but I've got a rather large selection of Japanese clothing called Uniqlo, they are so good, the vests, joggers, but again, I've narrowed it down to one, my Uniqlo hoody, it's got plenty of pockets and can be worn in both hot and cold climates, it's a great piece of kit. It's in the wash at the moment but it will be on the plane with me tomorrow. When there's a little draft, you just pull the hood up and you can put all your phones and bits in the pockets, it's fantastic. That's the main item.
If you could have one superpower, what would it be?
I'd be a time traveller, that would give me the opportunity to go back in time and right major wrongs and it would no doubt be a full-time job, to be honest. Go back and have a little word with the likes of the Hitler's and tell him to re-think his strategy. But just to be able to time travel to make the world a better place.
Professional Questions
Where's the most interesting place you've ever been with the fire industry?
Well, I have been so fortunate to have travelled extensively across the Middle East, Singapore, South Korea, and Australia, but from a project perspective, Saudi Arabia stands out for two projects. The Red Sea project which is the tourism destination has 28,000 square kilometers which I'm working on and also The King Abdulaziz Center for World Culture known as Ithra. That's at the heart of Saudi Aramco where the oil was first found. They've invested and built an absolutely fantastic venue there to educate people and obviously the money from the oil industry in Saudi Arabia is fed into the Red Sea project. There's a nice bit of connectivity there.
Closer to home, I've worked on projects at the Houses of Parliament for 7-8 years and that gave great insight into the history and what a beautiful building is all about and also the challenges from a fire safety perspective. It's a massive project and it'll still be on going forever.
There's a story a guy told me, he said there was a bar that had a problem with the hot water, and to get it sorted out, they reckoned it would have been cheaper to fly to New York on Concorde, book into a hotel, have a shower then fly back than it was to go through all the rigmarole of the heritage blah blah blah to make this adjustment they had to do to the central heating.
What's the best piece of advice you've received?
Keep yourself busy, keep learning, never give up. That's my spin on things.
When I first joined there was a little old guy at the fire station and he always carried a rag around with him. I asked him why he carried a rag around and he said "You watch", so a door to the appliance bay opened, Ian's got his rag in his pocket and he just turns around and starts polishing the fire engine, in came the Watch Commander and out of five people that were stood there, one was polishing the machine, four people weren't doing anything in his eyes, so the Watch Commander called the four and said, "Come on, you, you and you". He took the very simple strategy of keeping himself busy in his little world and he had quite an easy time, most of the time.
There are lots of quotes about idle hands is the devil's work and what-have-you. But I think continuing to better yourself, is the over-arching concept, so that and never giving up. There's always a route around a hurdle.
What time did you get to work this morning?
7am I was up this morning. I always like to start early.
What does your usual day look like?
I get up at 7 am, throw the tracksuit on and get straight on with the emails and come 9 am, I've cleared out all the Middle East bits and pieces that I need to do, go and have my breakfast, shower, have a shave and then start again. At 9.45 am I start dealing with the UK and the back end of the Middle East activities. It works well for me.
Then I prioritise the day ahead and identify what the most important thing that needs to be done is, then maybe two or three things but if there's something of importance and needs doing that day, then I go for it. Sometimes the most important thing may actually take a couple of days or it may actually require a bit of research. I do this quite religiously, I make a point of stopping for coffee at 11 am, I'm quite flexible with that, but I do put tools down and just chill out because quite often, there are very few breaks throughout the day. I'm not frightened to work later in the day, I manage my time well and always feel I've put in a good shift.
How does your work and family life come together?
You've got to get the time management right and appreciate the family around you, as I alluded to in the last question, I'm not shy to take an hour out during the day. If my wife needs to go shopping or some support for whatever. I'll always take that time out and make it up in the evening, or even at the weekends. I don't stick to a rigid 9-5 routine.
There's still a joke within the family about many years ago, we took a family trip to Florida and at that time the kids were quite young. I had a particularly tricky project working on the London Underground at King's Cross. I was an early riser and I'd start my day in the morning with a coffee and be sorting out my emails in the jacuzzi and sorting out project issues for about an hour before the family was up. Then the rest of the day I had to myself, so it de-stressed my day by sorting out work issues, there and then at the front end while the family were still asleep. That allowed me to focus on family activities later in the day. You should have seen the stick I got though. They'd ask me "What are you doing?" I would reply "I'm catching up on my emails". Then I'd get "But you're on holiday". But as you know, coming back to several hundred emails will always be on the back of your mind. So, as long as you can, you need to keep ticking things over, identify what needs to be done and do it at a time that doesn't impact, it works well.
What makes you excited about the future of this industry?
It's seeing the next generation of talent developing within an industry, in my own mind you're playing a small role as a mentor and you can make all the difference to someone's career. Seeing the positivity with young female engineers developing in the sector is great to see and my daughter Laura, is just starting her 4th year at UCLAN BEng and doing a (Hons) in a fire engineering degree, she's already decided that she wants to do a Masters, so to me, that's absolutely fantastic. It's been her choice. I've not pushed her. So that's good.
But also, the new technology and innovation is very exciting and it's like, what's next? Who knows? But it is a great sector to work in.
What does the fire industry need?
There's a lot happening at the moment within the industry following notable fires worldwide, the industry needs to work collaboratively with all stakeholders within the built environment and work on getting back to basics with values, such as trust, integrity, and honesty. it's simplistically working in partnership rather than silos.
What do you like about the fire industry?
Fire safety cuts across all industries and communities and simply everything we do in the sector can make a difference to safety and protecting the community/environment.
One of the little frustrations that I have is in big multidisciplinary teams, engineering fire teams generally are of the poor cousin's structural team. But whatever you're talking about, fire has its place and I think every project should have a fire engineer on, irrespective. Even if it's just a watch and wait just to advise as and when, is really important.
What matters most to you?
For me personally, it's doing the best I can on every task and not walking and turning my back on every problem. I do like to think there is a solution to every problem but sometimes you do see people shy away from a difficult job and pick the easy ones.
I used to work with a guy and I used to say he had a reversing in-tray. I used to cover his fire safety area and his tray had all the difficult jobs at the bottom and when I covered his patch, he used to turn it around, so I had all the difficult jobs at the top. I sussed him out on this one particular job and I then made sure those difficult jobs went on top of the pile for when he came back. But it was a great way to learn, if you get a problem, you come up with a solution. The satisfaction you get from the feedback from the clients and personally, is 100%.
What would you tell yourself at the age of 21?
Never stop learning and most importantly believe in yourself and your ability, follow a career path that you enjoy and that inspires you and makes you happy.
What motivates you?
Being part of being in a team and playing an active role supporting your team members and reaching your team goals and objectives. If you've got that there, you'll always be motivated. If you're on your own flying solo then sometimes it can be more challenging, we all have bad days and to get that motivation is difficult but if you're a team player within a team, you can always bounce back.
Where do you want to be in 5 years?
I want to start looking at winding down for retirement and take up opportunities that come along and give back to the industry and beyond, maybe charity work and where I can make a difference. Continue to work with the IFE and that will be a bit more mentoring and such like, but I've had good innings and I think saying '100 not out' in batting terms is a good way to go out.
Why is the FIA important to you and the industry?
For me personally, it's a great association and I think you've got good leadership with Ian, but a lot of friends and former colleagues are members and if I ever have a problem, I'll turn to those former colleagues' friends. The importance of the FIA in the industry is summed up in its core objectives, promoting, improving, and aiming to protect fire protection methods, devices, services, and apparatus. The FIA is a great way of sharing experiences and problem-solving. I mentioned earlier of collaboration and not working in silos and it's important to have those to look up to and aspire to.
What do you want to say to the readers?
All the readers will have an interest in the fire industry and I would say to them that they can make a difference irrespective of their speciality and their current level of experience in the industry. Never stop learning and keep striving for perfection.
---
If you would like to get involved with Fireside Chats please contact Ryan Brassil on [email protected].
*All answers given are not reflective of the FIA views and thoughts and are that of the individual who was interviewed.

Related posts
12 October 2023

By Kirsty Lavell, Marketing Manager

20 February 2023

By Kirsty Lavell, Marketing Manager

23 January 2023

By Kirsty Lavell, Marketing Manager