Fireside Chat with Neil Gibbins - CROSS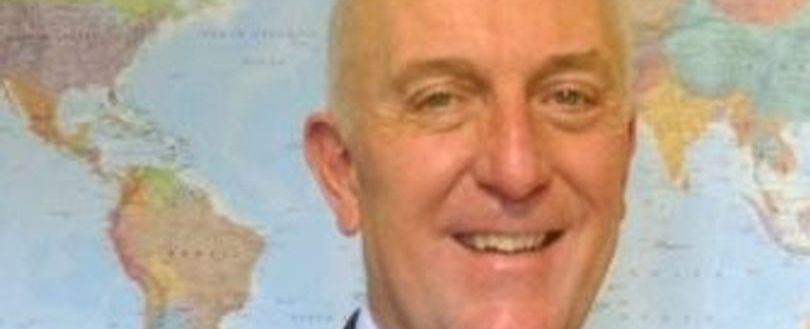 Fireside Chat with Neil Gibbins - CROSS
Here is a Fireside Chat with Neil Gibbins, Fire lead at Collaborative Reporting for Safer Structures UK (CROSS-UK). This interview touches on working life after a long career in the fire and rescue service, the appreciation for the great work those in the fire industry do and how CROSS is key to improving fire safety for all.
Fireside Chat with Neil Gibbins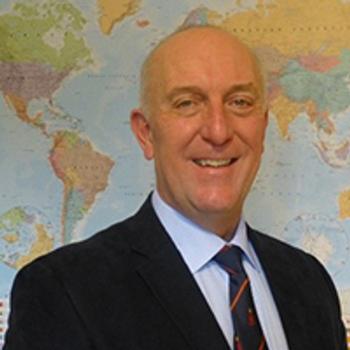 Intro: Good morning, my name's Neil Gibbins. I joined the fire service back in 1977 and I've been working in the fire sector ever since. My fire service career took me from Firefighter through to acting Chief Fire Officer across four different fire and rescue services. Myself and my family moved to Devon twenty-five years ago. Since finishing my career with the fire service I've had various roles including President of the Institution of Fire Engineers, Chief Executive of the Institution of Fire Engineers and some interesting consultancy and voluntary tasks that have come my way, including a review of product safety for the government that led to the creation of the Office for Product Safety and Standards. I am currently working supporting the implementation of CROSS, which was originally confidential reporting on structural safety. The Government have decided to support the expansion of CROSS into fire safety, it is now called Collaborative Reporting for Safer Structures. I'm 62 years old, married to Sue, we live in Torquay in Devon.
How have you been affected by COVID-19?
I think that a person of my age living by the sea in Devon has probably suffered much less than almost anyone else I know. I've been affected business-wise where normally I would have been travelling to London for two or three days every other week and various trips around the country for meetings. We've managed to make everything work through Zoom and Teams and in the project that I've been working on, there's been a lot of work that's very easily carried out with me locked in my study at home. But I feel very strongly for people who have suffered, the worst-from deaths, from long covid and the serious symptoms that have come from covid and all those important life events that have suffered. As I said it's been quite straightforward for me and my wife we have locked in, locked down. We drank a little bit too much, but I managed to lose a stone and a half of weight. I now know who Joe Wicks is, we've actually had a lot of fun but we have had time to reflect on the pain and misery that's been inflicted on people by this pandemic and just feel that anything I can do to help us come through the other side of it, stronger, better, let's look forwards now and thank the heavens for the scientists for giving us these fantastic vaccinations.
Personal Questions
Nope.
What's your favourite movie of all time?
I rarely watch a movie, but when I do I want some fun so - The Full Monty. It had great acting and great music in it and it was based around my home city Sheffield, it reflected the angst that the city went through, due to the loss of its staple industry, steel. It reflected the difficulties of a family and a young person, living within a family that's separated and the depravation and facing unemployment. But, above all that, it's the only film I've ever been to see when, at the end of the film, everybody stood up and clapped. It was down here in Torquay in the traditional flea pit cinema, but. I've never known that, it was a great rollercoaster.
Describe yourself as a teenager in 3 words?
Difficult, anxious, rocker.
What is your biggest pet peeve/hate?
Selfishness. Human traits, it's so easy to be nice and it should be the natural way of humans dealing with each other. A tiny bit of care, attention and understanding to the needs of others and of how others might see things, even though they might not have told you, even though it might not be obvious, they might not want to tell you. Just taking care when you're dealing with people and their emotions, is really very important.
If you could be from any other decade (or era), which would it be and why?
I'm glad I was born when I was because I got to see some of the great rock bands of the 70's, just. But actually, if I had been born in the 70's, I would have been more computer literate and twenty years younger than I am now, which would have been great.
What is your favourite quote and why?
I have a quote that I'd want to use in a professional perspective for this discussion. Six months after the fire at Grenfell Tower I'd been invited to a meeting in London by Dame Judith Hackitt and her team. There were around fifty or sixty of us in the room. We were divided into tables to look at the threads that Dame Judith had identified and try to shake out who should be around the tables as we move forward with addressing her issues. On the top table alongside Dame Judith was the then Home Secretary Amber Rudd.
Amber Rudd addressed the meeting very early and said "We have to do something after this awful tragedy, no one in this country should be stood in their flat, wondering whether to die in their flat or jump through the window." That said so much to me that such a senior politician, with all the briefings, that they get and all the politics that's involved, she really understood the gravity of the situation.
A few of us in the room were ex-Firefighters and knew what that would feel like to be stood in that position and she articulated that so well and gave me confidence that we really were going to do something and make a difference. Something that happened, an aberration on her watch and we had got someone right at the top of the system, understanding the gravity.
If you weren't in the fire industry – what would you be doing and why?
I'd be properly retired. I can't let go, I've really had an interesting forty-odd years in a sector and I know fifteen years ago, colleagues were leaving the fire service, moving to Spain, picking up golf and losing balls in strange places. I just felt that I couldn't do that, I'd felt I'd got much more to go and thought "You can't take a holiday if you're retired, you're always on holiday" so I'm pleased I am where I am, but I know it would have been incredibly unlikely that any other career would have caught me to feel so enthusiastic to get up every day and keep ongoing.
What's on your Spotify or iTunes?
I've got rock music, Easy 70's that I might turn on for evening background music but there also is saxophone music, what-ever is played on a saxophone I find relaxing, strands of classical music or the ultimate- anything that Eric Clapton plays on a guitar.
If you could have any three people (dead or alive) over for dinner – who would they be?
Barack Obama, Boris Johnson and my wife. I just want someone to help me with the questions to keep things going. To have those two people what-ever your politics, their experiences, their life stories, they're perspective has got to be worth listening to. To get them in a space without witnesses with the ability to just fly things and float things, would be an incredible opportunity.
What two things would you take to a Desert Island?
A pair of binoculars, I just want to see what's happening out there, I would want to be spotting for ships, planes, animals whatever. I don't think I'd want to be stuck on an island forever, I would be looking for a rescuer. The second thing would be my wife. When I was a firefighter I worked shifts. As IFE President, I was away for six weeks in one period and that felt really, really wrong. But, just going away to London or wherever for two or three days every other week has become the norm. I thought being at home continuously would be a strain and it's been the opposite, we've got into a groove, we understand our differences, we work well together and I don't think we'd have done that if we hadn't of been forced to. We wouldn't have done that without this Pandemic.
If you were an animal, what would it be and why?
What would I like to be and what do I think I am? There are probably two answers. As a Taurus, I might aspire to be seen as a lion, strong and resilient. I think I tend not to be seen as awfully aggressive but everyone knows they need to kill to live, but that's just what they are. They're very resilient machines. What do I really think I am? A bit of a sloth really, I don't really enjoy moving too much, but I like hanging around in warm climates.
What is the best gift you've ever received?
A couple of years ago, a close friend of mine presented me with a video and it was of a journey that my wife and myself and him and his wife took, on my boat from Torquay to Salcombe. I'd forgotten all about him setting up a camera and recording sections of the journey. It captured our discussions, it captured the weather, it captured the excitement, the noises, the arrival; and I thought I thoroughly enjoyed the event, but to have it come back to me sometime later, in a well put together short video was astounding. I really, really appreciated that gesture. It's one of those things that takes a little bit of planning, not a great deal of cost, but was so thoughtful.
What's your favourite thing in your closet right now?
My Fitbit has had some use in the last year. I've been trying to get my steps in, monitoring sleep has been really fascinating. Back in the day when it was mandatory, legally required that you went through the Brigade Command Course, to become a Chief Fire Officer I went through the selection process and on the build up to that, the development courses, including the Junior Officer and Divisional Command courses. Professor James used to come along to one of the senior courses and talk about the human side of things. How our bodies and brains work. He talked a lot about sleep and I managed to keep awake through that lecture. It was really interesting and it ties into the fire sector because of the deep sleep period that we tend to fall into, it was about the time the Grenfell Tower fire occurred for most people in this country are in deep sleep from midnight until 2 am. That's the time that you're not going to be aroused by light noises, when you're at your deepest slumber.
If you could have one superpower, what would it be?
To make things fair. I guess people think of the Superheroes and the powers such as strength or vision. But, there's something about being able to influence the way the World works to try to make things fair. It's an aspiration, we're not all going to be equal, we're going to be born in different places, with different pressures, different opportunities, but actually it is really important to me that people are treated reasonably, fair and kept safe.
---
Professional Questions
What's the best piece of advice you've received?
A Chief Fire Officer probably recognised that I wasn't an overconfident person and specifically took time to encourage me to keep on going. At a time when I was feeling a little bit lost, just a few words from a wise person in an influential position, just picked me up and boosted me and helped me get confidence in myself again, to keep going.
What time did you get to work this morning?
Work's at home as it is for most people now because of covid. I woke up about 6am, I started thinking about things a few minutes after waking up, but actually sitting down in front of the computer at about 7 – 7.15am.
What does your usual day look like?
I'm very fortunate that my days don't follow a standard pattern. I work hard inside the house when it's raining, getting on with office work and dealing with whatever administrative or tasks that require me to be sat at a computer. I take calls and have meetings and discuss things that could be at any time - with the international connections it can be any time. But there isn't a standard day and I don't look at weekends any differently. I don't follow any pattern and I've always enjoyed that. I've always thought that variety is the spice of life. I don't feel at all guilty if the weather's right and I get up in the morning and go down to the boat and do some polishing or take the boat out. If it's a weekday that's fair-do's because the work will get done in time and when it's needed.
What makes you excited about the future of this industry?
I think we all recognise that change is required and that we need to put value back on professionalism and that bodies that deal with competency and ethics are very, very important. They've been neglected for a long time, we've had different priorities, we've gone through a period of pushing risk as far as we could go and Grenfell and the awful exposure of so many buildings being in dire straits, so many people living in terrible situations, we have to make a change. I can see that differences will be made that will lead to professionalism being valued. The FIA and CROSS both being big players in this is something I'd like to spend some time talking about, especially with the Government investing to expand CROSS.
I mentioned at the start that I've been fortunate to engage with a project over the last two years. "Collaborative Reporting for Safer Structures (CROSS), originally founded by the Institution of Structural Engineers and the Civil Engineers, out of a body called SCOSS (The Standing Committee on Structural Safety). The structures profession have a tight community, I notice a great difference between fire professionals and structural safety professionals in that the way that they've kept close to their professional body, they will tend to gravitate towards a single focus. But fire is much more disparate, it's got a fire service and it's got a fire industry... CROSS provides a space for anyone who has knowledge or information, has witnessed an event, that they feel should be shared with others, to do so safely and with confidence that the information will be used in a positive way, to help prevent future failures. CROSS can be seen as an indicator of the culture, sharing learning, encouraging reporting, making things safer. I am pleased by the support already offered by the main fire institutions, everyone seems to recognise how positive this process can be, how it might help stop another Grenfell.
What does the fire industry need?
The fire industry is a broad church. When Dame Judith Hackitt talks about industries needing to sort themselves out, I don't think she's talking about the fire industry. I don't think she's only talking about the construction industry or the building management industry. Fire is a much broader sector that requires its own leadership and direction and that's what it needs at this time. Fifty years ago fire was dealt with by the fire service, the fire brigades. Very few people had any job that had got fire in the title, other than those in the fire service. A few people dealing with sprinklers, it might have been the birth of fire alarms around then but now we've diversified, we've made buildings more complicated, we've introduced systems that are more complicated, we've introduced building regulations that allow innovation, but we don't have clear strategic direction pulling the strands together.
CROSS will be keeping our eye on the system to ensure that failures haven't been creeping in, that actually, we are as a country keeping in front of the game and looking after our people so that they're safe at home, safe at work, safe when they go out for entertainment or where-ever. We need leadership, somebody to step up and step back, to look over the system and ensure that all the parts are functioning properly. The parts are complicated, there's finance, there's politics, there are technical challenges but all of that needs knitting together by people that understand the whole system.
What do you like about the fire industry?
There is a huge amount of public respect for people who work in the fire sector because it's something that people are afraid of and they generally can't deal with it themselves. They certainly respect the fire and rescue service but also, they tend not to interfere, knowingly, with fire systems. It's a specialist and it's important. That's the people in the street perspective. Whether that transfers into national importance I am not so sure, because it's not a hugely well-financed industry and it is something that people take for granted, but it's great to be part of the family of fire, the family that's so well valued globally by the general public. The culture surrounding the fire sector is one of care and is embedded on the historic leadership of the fire and rescue service and that has changed dramatically in the last twenty years. I hope that the knowledge is truly embedded. You've got a privilege to be held in esteem by the public, as the fire service are and you have to use that well. You've earned the trust, but you've also got to maintain the trust.
How does your work and family life come together?
There's always been an overlap, it can't be avoided. My fire service career, for me to progress, required me to move around and it was a major upheaval for my wife and myself, to leave Derbyshire and move to Devon. It sounds attractive to come to Devon but to leave behind parents, children, family and friends was something that we didn't take on lightly, But, we recognised that it would be good for us and the right thing to do. It absolutely has been. Work filled a lot of time, working as Deputy Chief Fire Officer in one of the six biggest services in the country, there was no fixed working hours. We had work that needed to be done, I was generally in the office by 7-7.30am and could be home as late as 7-7.30 at night or 10 O'clock if I was visiting on-call stations or speaking at council meetings, just doing the job, a 70/80 hours week was the norm. I was hoping that by this stage of my life I would be balancing my work life relationship better and covid's caused a great deal of reflection on that and now my wife and I often spend time in an afternoon just talking and chatting.
What matters most to you?
Health, that's not just covid's influence but that is without health, what is life? Everyone's health should matter. Family health is foremost in my mind when I'm thinking about why health is so important. You get to this stage of life where both my parents died some time ago, everyone's mortal, but the time that we've got on Earth, if you're well enough and can enjoy it, that's precious.
What would you tell yourself at the age of 21?
Enjoy every day.
My early career, I was a Firefighter in the 1970's 80's, there was seven years at the sharp end as a Firefighter and I experienced things that appeared to me to be easily preventable. There were human tragedies, loss of life, injury, loss of homes, loss of businesses, loss of pets, loss of friends, awful tragedies, mostly fairly easily preventable.
Thankfully in my time from about age twenty one onwards, I could see the change of emphasis of the fire service from response- "We're only here to get the fire engines out of the door as quickly as possible blah blah blah" that was the mantra back in the 70's early 80's, then prevention became recognised and I actually think fire has done a great job, in fact I think many sectors should learn from that refocusing, it's easy to say prevention is better than cure, but certainly prevention is much more productive than the response
Where do you want to be in 5 years?
I want to be looking back over this period where we've had to react to an awful tragedy and say that our country is again back leading the world with fire safety. By that time others should be again turning to us to share our journey and our experience and as we're part of the global family, we will be sucking in new information, testing systems, testing ways of helping make people safe effectively. That we've learnt through this awful time and developed lots of people that have got a thorough education and want to become involved in fire, having realised that it is a great career. When it comes to welcoming new talent into the fire industry, I am concerned about that. Last year the number of degree courses for fire engineering went down. I find that almost unbelievable- there has never been as much recognition for the need for fire engineers, but the courses available have reduced. We had six University's offering courses then it went down to five. People may not want to make fire their first degree but I hope some will want to get to a level to wear the badge of fire engineer and become chartered, to do that there's got to be academic provision.
So, there's got to be demand, there's got to be people wanting to go that way and likely to get a job at the end of it. Demand in many sectors has always been cyclical, teaching health and safety and others going up and down, but fire is still growing, it's still in an early maturing stage as a profession. When it comes to us not having enough qualified chartered fire professionals to start undertaking the work that has to be done now, there's a lot of competent people out there that haven't become chartered because there's been no drive to do that. There are lots of competent people out there who are chartered but will not do certain work because the insurance isn't available the Professional Indemnity issue. There is the demand to put things right as well as the opportunity to design and be involved in new initiatives. It's a really quite challenging time.
The big thing I would like to get across here is that in my world, the fire service would have stepped up to the plate, to take a bigger role in building safety. The fire service in this current time, its demand is declining, the number of fires, the number of deaths, thankfully, have been heading the right way for the last twenty years. That should have given capacity for fire officers to further professionalize and to be able to step in to ensure that people are safe in their buildings, to assist building control at the design and construction stages and helping owners, managers and employers ensure that premises are safe. Fire Officers that get involved in those stages are better equipped to make operational decisions when things go wrong. I didn't become an effective Fire Officer until I fully understood fire protection and fire prevention. When I look at a building on fire, I look at it through completely different eyes from when I did when I was a Firefighter putting on a breathing apparatus set and going in through the door. My analysis and weigh up is different, as I am able to anticipate more about the design of the building and the behaviour of the occupants. My experience also gives credibility to my voice when I say "That won't work" and I can say that because I've been there, been on the inside and I can see the results. I don't need to have gone to fire to know what to do, but it's motivated me, it's affected my values and it's certainly helped my development.
Moving forwards, we need to be inclusive of all the key voices irrespective of whether they are on the construction side, fire service, fire industry, insurers, inspectors or building management... It's time for the industry to come together. The Fire Industry Association is a body that if it wasn't there now, then it would have to be invented. Something that is a means of bringing the organisations in the sector together. The good companies that are wanting to be seen to be operating safely and effectively allied to the professional bodies, with the Institution of Fire Engineers looking at the individuals. The two groups need to stand together and be clear about the pathway for fire safety for the future because governments will come and go, politicians will change, but the problem of fire, is going to be with us throughout humanity and it's for the sector to give leadership.
The opportunity for CROSS at this time, of having a body, that sits at the side, completely independent, where people can share concerns, can share events, who can rely on the information that they share to be kept confidential, but analysed and projected by an expert panel who properly understand the implications of what it is that their being told. Then CROSS can stand back after a period and look at the information, look at the broad range of reports and everything else that the expert panel can read and give feedback on the efficacy of the system and talk about the strengths and weaknesses and where we are, are we progressing, or are we regressing? I think CROSS can be part of this jigsaw, only a small part of the jigsaw but I'm really pleased that a) the structures guy's created it and b) they invited fire to come along to join in and c) that I've had the opportunity to step in with the good people in the structures world and linked with all the people that we know in the fire sector, to get this rolling.
Why is the FIA important to you and the industry?
One of the things I feel positively about the FIA is that when you've been good enough to invite me to your annual pre-Christmas dinner, apart from the tremendous networking that goes on, it's been mentioned that a number of companies have been excluded, been rejected because they didn't meet the standards set by the FIA. That is really very important, there is no value in an organisation that you can just buy yourself into. You've got to live by the rules and one of the big things that Hackitt focused on is culture, it's something that's really important to me and I genuinely believe that between the FIA and the Institution of Fire Engineers you have got the influence over the companies and the individuals, that's a huge strength in something that should be used to a very positive effect in these changing times.
The FIA is a body that is needed to bring together the disparate companies that operate in the fire sector and give people assurance. That if their safety is in the hands of a company, it's a company that can be trusted because the FIA operates an effective quality control system and helps nurture companies and looks after people at the organisational level. Allied to the professional bodies looking after the individuals, that is the formula for ensuring that people are operating competently and ethically, which is likely to lead to them being safe.
What do you want to say to the readers?
I would like to thank Adam for sensitively putting questions to me that have worked through my personal life and my professional life, but the important thing is, where we are today, four years on from the awful Grenfell tragedy, a wake-up call that we should never have seen on our watch. We all should be looking at how we make the new system better and I would commend to everyone in the fire sector to get involved with CROSS, to have a look at our website, to subscribe to our newsletters and updates. Help us by providing reports of issues that you think others should learn lessons from. Help us improve the knowledge pool and keep that virtuous circle of learning, behaving as professionals, working together, keeping that standard of respect and trust that the public have given to us. Thank you.
---
If you would like to get involved with Fireside Chats please contact Adam Richardson on [email protected].
*All answers given are not reflective of the FIA views and thoughts and are that of the individual who was interviewed.

Related posts
02 August 2023

By Kirsty Lavell, Marketing Exec

01 August 2023

By Kirsty Lavell, Marketing Exec

03 July 2023

By Kirsty Lavell, Marketing Exec