Fireside Chat with Matt Ketley at Global Fire Equipment UK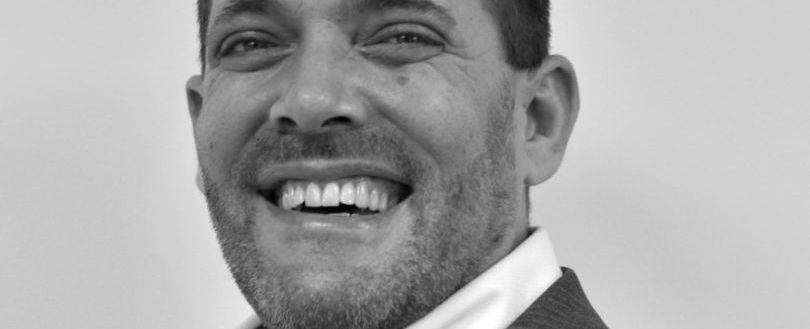 Fireside Chat with Matt Ketley at Global Fire Equipment UK
Here is our Fireside Chat with Matt Ketley Managing Director at Global Fire Equipment UK. This interview touches onto Matt's 20+ years experience within the fire industry, an exclusive back of house tour of Buckingham Palace and his family being his biggest motivator.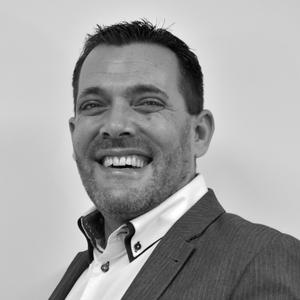 Intro
I started my working life in Industrial Chemical Sales. Having studied and trained in the construction industry covering Civil Engineering and Architecture I found myself unable to gain full time employment so took a role in sales which was supposed to be a short term placement. However, when I moved into the Fire Industry, I found a passion for what I was doing and have not looked back since.
Working through a number of major UK Fire Market companies over 2 decades I found myself towards the end of 2020 being offered an opportunity which would mean setting up my own business at the start of 2021 and I have not looked back since. Global Fire Equipment UK was born.
On a personal note, I live in Kent with my wife and two grown up children. People would not be surprised to hear that before I got into the world of sales, I managed a number of public houses in Kent which is where I met my wife. Obviously where my love of everything that is "Beer" came from!
How have you been affected by Covid-19?
I must admit I did find the initial lockdown due to Covid-19 extremely hard. Being stuck indoors I grew to hate Zoom and Skype but had to work with the limitations we were all set to.
However, as well as updating my training through the FIA and attending countless courses to keep myself very busy, I also started Global Fire Equipment UK. Not an easy task when visits were still fairly limited but one that I am very glad to have taken on and am only looking forward to the future it now holds.
Personal Questions
Do you have any pets?
Yes, we have our little Westie Ozzy. There is nothing like the welcome home greeting you receive from him every day and even though he only has 3 legs (due to cancer) he will run rings around most that enter the house. Our little survivor is a massive part of our family.
What's your favourite movie of all time?
A hard one to answer. The family are big film buffs and we have well over 300 DVD's in the house at the moment. But you could not have a top choice of films without Rocky and The Shawshank Redemption hitting the top ten at least surely!
Describe yourself as a teenager in 3 words?
Enthusiastic, Healthier and Thinner 😊
What is your biggest pet peeve/hate?
Mess! I have had severe OCD for about 10 years and hate anything out of place! (My kids know this all too well!!)
What is your favourite quote and why?
"You don't have to see the whole staircase, just take the first step" – Martin Luther King Jr.
So very true. We all have aims in life and goals we wish to meet. But you have to take one step at a time.
If you weren't in the fire industry – what would you be doing and why?
Just before I met my wife, Sarah, I was on application to become a bodyguard. I refused the position offered on meeting her as it would mean too much time away from home. Could not even think about it now, far too un-fit!!!
What's on your Spotify or iTunes?
All depends on the day I have had as I will listen to almost any music and my Spotify lists seem to prove that. However, having to pick any band it would have to be the Foo Fighters without a doubt.
If you could have any three people (dead or alive) over for dinner – who would they be?
Gordon Ramsey – he can cook
Bear Grylls – think the conversation would be very interesting
Gordon Haskell – Jazz and Blues backing music
But if the wife is not in Natalie J Robb, Mila Kunis and Jennifer Lawrence 😊
What two things would you take to a Desert Island?
Bear Grylls and a deck chair! I could sit back and relax whilst good old Bear made a 5 star boat out of old drift wood and cordage and got us back to civilisation in a heartbeat.
If you were an animal, what animal would you be and why?
It would have to be a bird simply down to their freedom in the skies.
What is the best gift you've ever received?
My two children George & Leah. Seeing them grow up and doing all I can to give them the childhood I did not have personally has always been my goal. They may be in their twenties now but your kids will always be your kids no matter how old they are and I am very proud of the young adults they have become. Considering we were told we may never have children, they are a true blessing.
What's your favourite thing in your closet right now?
My Superdry Hoddie!! Nothing better whilst curled up on the sofa in the evening.
If you could have one superpower, what would it be?
The power to fly! I would see the M25 in a whole different perspective during rush hour and get everywhere a whole lot quicker!
Professional Questions
Where's the most interesting place that you have ever been with the Fire Industry?
The joy of having been in this industry for over 2 decades is I have been very fortunate to work on some amazing projects across the UK and met some amazing people along the way also. Stand outs for me would be the back of house tour of Buckingham Palace, walking across the top of Tower Bridge and having breakfast with a very well known "royal guitarist" before surveying his Tape Store for a new Suppression System. Talk about feeling "Under Pressure."
What's the best piece of advice you've received?
Chase your dreams today as tomorrow never comes.
What time did you get to work this morning?
My day has always started the moment I am awake and the phone gets switched on which is usually around 6.30am. (As a habit now, I turn my phone off every night at around 7.30pm to allow myself to re-set or its far too tempting to keep working!!)
What does your usual day look like?
Everyday can be so different which is still one of my loves in this industry of ours. Always up early as a habit now checking e-mails and making sure I am fully prepared for the day's activities. Running the business means I have the joy of being involved in every part of it so I do my upmost to split my time each week correctly so I can achieve everything that I have set out to complete.
How does your work and family life come together?
I am very fortunate that my wife and children back me fully in all I strive to achieve with Global Fire Equipment UK. It has meant a lot more time away from home but that has only made time with family even more special. Running your own business will always have an adverse effect on your work / family balance but only if you let it! You never know, they may all end up working with me eventually. 😉
What makes you excited about the future of this industry?
Simply the future! Having been in it for so long I have seen a lot of changes but we all know more are needed. As the industry grows and develops so does the need for equipment and general mindset to also change and support the needs of the end users and the ever-changing environments around us.
Our industry is ever changing and its that, along with the business relationships I have built, that makes this industry one that I am so passionate about.
What does the fire industry need?
Competence. It's a hard thing to say when we are in an industry of "life safety." Yet there are still too many people out there that see this as an industry where they can "write their own cheque" and not see the issues that being incompetent in their approach can cause to that of the general public.
I have spent the last 20+ years building solid relationships with those that I support, and I hear on a weekly basis the issues they face as they "clear up" others mistake due to lack of training, lack of standard knowledge or just shear incompetence.
It is also good to see some "young blood" coming through but more is needed. Where it is sometimes seen as hard to change our ways and actions, sometimes it's the change that is needed to better a generation and the future of our industry.
What do you like about the fire industry?
No two days seem to be the same. It is such a diverse industry that every day can be so very different to the next.
What matters most to you?
Personally – Family & Friends
Business – Honesty, Integrity and Support to our customers as they are number 1!
What would you tell yourself at the age of 21?
"Don't climb onto that sideboard!!"
I got up there OK, broke my spine on the way down though!
A life changing moment for me. Not the fact that I had to learn to walk again but actually because it changed my perspective on life as a whole!
What motivates you?
Family is definitely a big motivation for me. Driving the business to support their futures has always been my priority. However, I am also very passionate about helping our customers succeed and still get a buzz today of any sale received, no matter how big or small, as I know it has supported their business and own success. I get motivated seeing others succeed with our help.
Where do you want to be in 5 years?
Pushing Global Fire Equipment UK to all new heights. I have a passion for this industry and love what I do. I cannot see me stopping for a long time as my own personal goals just keep getting bigger.
Why is the FIA important to you and the industry?
On starting Global Fire Equipment UK, the first application sent was straight into the FIA. It was very important to me that the company was part of such an amazing organisation. What the FIA do in terms of raising awareness of standards, training and the drive to move our industry forward is exactly why they are the biggest in their field and its more than a pleasure to help and support where ever I am able.
What do you want to say to the readers?
It was always going to be a task setting up a business in the middle of lockdown but I have been humbled by the response I have had from the industry to the work we have already completed in re-branding Global Fire here in the UK. I would like to therefore say a massive thank you to everyone for their continued support, for those that have helped and guided to me to where I find myself today and for reading more about me! Keep a close eye on Global Fire Equipment UK. Exciting times are definitely just around the corner.
Related posts
20 February 2023

By Kirsty Lavell, Marketing Exec

23 January 2023

By Kirsty Lavell, Marketing Exec

14 December 2022

By Kirsty Lavell, Marketing Exec