Fireside Chat with Kevin Swann - Kentec
Fireside Chat with Kevin Swann - Kentec
Here is a Fireside Chat with Kevin Swann, Managing Director at Kentec Electronics Ltd. This interview touches on the challenge of inspiring and recruiting the next generation of fire professionals, being motivated by helping others succeed and how the FIA is great at pulling together the best of the fire industry.
Fireside Chat with Kevin Swann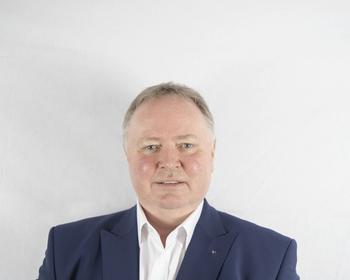 Intro: Kevin Swann is the Managing Director at Kentec Electronics Ltd. Previously, he has worked with companies like UTC Fire and Security, Chiron Security Communications, Etherstack, CML Microcircuits, Marconi Electronic Devices Ltd, and TMC. Kevin has completed his education at Anglia Ruskin University.
How have you been affected by COVID-19?
I'm married with two daughters. Our eldest lives in Dubai, who has given us two wonderful granddaughters. Unfortunately, they all contracted covid around 7 months ago. Our eldest daughter appears to have the long-covid variant. It's affected her lungs and other areas, of course, we are still worried about that.

I think because our youngest daughter (who lives in England) is a teacher and her husband works in a hospital, they both caught covid, which is hardly surprising. The bad news is she caught it in the first trimester of her first pregnancy. The baby is due in June and we haven't seen her except outside since she found out she was pregnant. All looks good at this stage – phew!

Our Senior Management Team reacted very rapidly to the Covid threat early in March 2020. In our whole company, we've had very few cases. I've balanced working from home and being in the office and around the factory throughout. But the challenge and pressure were on our factory-based staff who have been amazing throughout.

I was in Singapore and Dubai in January 2020. Singapore saw the first wave of shutdowns way before we did in the UK. It was towards the end of January and I was on holiday actually, for a few days with my wife. We saw Singapore starting to clamp down, so when we came back, I implemented with our senior team protection for staff very quickly (working from home, where possible, hand sanitisers/partitions – one-way systems, etc.)
Personal Questions
No, I don't have any pets. The simple reason is my wife and I have always wanted a dog, but besides my business travel for 37 years, which has put me on an awful lot of flights all over our wonderful world, until this last year, we also like to take vacations and visit our Grand Daughters (when time allows) in Dubai. So, with that in mind, we think it's unfair to have a dog.
What's your favourite movie of all time?
Two films I saw as a kid. One is 'How Green was my Valley', which is about the Welsh valleys that I saw in the 60's, I think. That actually moved me tremendously and it made me cry a lot, it was a very emotional film to see as a young lad.
The other one is 'The Family Way', it's a black and white film from the early 60's. I bought it on DVD about 10-12 years ago, but I saw it first around the age of 10-12 and it challenges some family issues very carefully. From a close-knit family environment in various houses in a working-class area and I found it incredibly moving and enlightening at the same time.
Another one more recently is, (they are not really cheerful films!), 'K-19: The Widow Maker' and the bravery of the Russian submarine people and the decisions that were taken. It was a true story starring Liam Neeson.
The one I want to watch again and you're going to hate when I say this as it's so un-macho is 'Crazy Rich Asians'! Singapore is one of our favourite places, so I loved that. My other one is 'Love Actually', I'm a romantic.
I hide behind the sofa or behind the door when there's a suspense scene in a movie and we do not watch horrors!
Describe yourself as a teenager in 3 words?
Optimistic, enthusiastic and at the time, very fit.
What is your biggest pet peeve/hate?
What annoys me is if you do what you committed to do, if you have told me in advance, I will work at it and adjust the plan, if you have an issue /problem or something happens, I'll work around it and I'll do whatever is needed. But do not leave it until the eleventh hour because the cascade affect, what that information or that input was required for influences a whole load of other things and it could be quite substantial, so that is a thing I have a pet peeve about personally and in business.
If you could be from any other decade (or era), which would it be and why?
If I were to be re-born, I would like to be born in 2060 (I was born in 1960). I'm an optimist not pessimistic. I think the future is going to be really exciting, I think the things that are happening are fantastic and I would love to be born in 2060 and see the next period through, very much so. There's lots of things in history I admire, lots of periods and I'd say Baroque Art is my favourite era for art, but as art lasts forever (most of the time), you can see it during any time.
What is your favourite quote and why?
If you do what you've always done, you'll get what you've always got.
There are too many people that continue to do the same as they've always done and wonder why they get the same results. Change is a necessary thing in private and business life, in my view and anyone trying to keep things as they are, in a static situation and then not understanding why they get the same results all the time. So, private and business, change is inevitable, change should be embraced and you should get involved in that process to help things evolve.
If you weren't in the fire industry – what would you be doing and why?
I would be in the semiconductor industry, there's no question. I was in semi-conductors for many years. I was a Director at Hughes Aircraft, and a Director at CML and Senior Vice President for the American subsidiary. I really enjoyed the semiconductor industry, that's what got me into fire. I first got involved in 1990(ish), working with Apollo Fire Detectors when I was at Hughes Aircraft. The chip that Apollo used was designed jointly between Hughes and Apollo and that was what got me into the industry.
What's on your Spotify or iTunes?
An eclectic mix. There's no pattern to it. My favourite all-time things to listen to are bands like Queen, Simon and Garfunkel, George Michael, Robbie Williams, Paloma Faith, Ella Fitzgerald, Megan Trainor, George Porter, The Bee Gees and Curtis Steiger who we see when we can at Ronnie Scott's (whenever he plays). Which hopefully will re-open in October.
Joe Bonamassa is another one, Nina Simone, U2. On the heavy side, I like Uriah Heep, and Hayley Westernra/Charlotte Church.
If you could have any three people (dead or alive) over for dinner – who would they be?
Barak Obama, I think the guys an absolutely groundbreaking and amazing intellectual professional solid person. I love the guy, but he's also a leader, I admire leaders.
Genghis Khan, pulled together the biggest army the world has ever seen and conquered a great part of the world. I'd be interested to hear him talk about leadership and how he pulled that together.
Boadicea for a similar reason in that she was part of a Welsh Celtic tribe who led an uprising against the Romans in Roman Britain. She was a female leader from a time when you didn't see any female leaders, so I'd like to know how, not just through birth, but how she became such a leader.
What two things would you take to a Desert Island?
A water purifier and a machete.
Name a book, movie or tv show that has positively shaped you and why?
I've read a series of books written by Erich von Daniken 'Chariots of the Gods' 'Ancient Aliens' 'Mysteries of the Gods' etc and he was analysing in the early 70's, The Aztecs and The Egyptians and all people around the world and the idea that aliens have visited the Earth, I'm not saying that's true but that sparked an interest in me. Growing up in England with BBC being one of the three channels and limited access to other things, that's widened my horizons…
If you were an animal, what would it be and why?
I have absolutely no idea. I love all sorts of animals but I wouldn't want to be one.
What is the best gift you've ever received?
Daughters and Grand Daughters. The most emotional moment in anyone's life is having children and Grand-Children. It's just mind-blowing.
What's your favourite thing in your closet right now?
My walking boots. They are worn, they need to be replaced and they're probably a year overdue for replacement and leaking water now, but I just find them very comfortable. I have a very bad back and these boots are very well cushioned and I'm reluctant to throw them out to get another pair.
If you could have one superpower, what would it be?
To see the future. Every generation states "it's not as good as it used to be, it used to be better". I think it's getting better and better. I think the future is going to be so good, I think humanity will sort out a lot of issues so I'd like to see the future.
---
Professional Questions
What's the best piece of advice you've received?
A very simple one actually. A guy who was younger than me who was my boss 12 years ago maybe, an Australian. He said to me "When you're hiring people always go for A) A) A) or don't hire". They must tick the box in every category or don't hire them. At the end of the day, his reasoning was, if you do not get the very best, you'll compromise and you'll be dissatisfied with that situation and it ends up in a bad relationship and things fall apart.
When you hire someone it's an enormous responsibility to hire the right people because they are leaving a position to come to you and so you must get it right as a company as well as a person getting it right for themselves. So, that was his advice. If you stick to that, it is very, very good advice.
What time did you get to work this morning?
6.25am
What does your usual day look like?
I was up at 4.15 am then in the car just before 5 am. It depends what you mean at work? I then had a call with a major partner in Australia to go through some stuff for about 20 minutes. Then I had a call with another major partner in Singapore to go through some commercial business stuff with them for 20 minutes. My boss is in Japan, so I had a call with someone in Japan at the HQ. I arrived at work at about 6.25 am and then had a call with our Dubai office to go over some project items and discussions.
Then 6.45 am as expected, our Quality Director arrived and had a meeting with him (over a coffee), finished the meeting with him and went over to the factory and did a walk around to see as many people in the factory as I possibly can, including the offices. The work is busy at the moment, which is very good, a lovely problem to have, very challenging, so it's good to hear ideas from our great factory staff and how they view life and work especially at the moment. The only person who is before me is the Operations Director – so had a quick catch up with her as well!
Regarding finishing times, it depends on the day to be honest. What tends to happen is I change things because of covid. Normally I'd be here until about 6 pm and then head home. I live 86 miles away, that is why I use the car journey to make calls to Australia and Asia – and I don't like traffic, that's why I come early in the morning. But in the evening, (not every night), I will have calls with America a couple of nights a week. During Covid, I'll want to get home when there's no traffic and then have a call to America from home. Before covid, I would just stay here and take the calls. So, Covid has changed my work pattern.
What makes you excited about the future of this industry?
The next generation of fire industry professionals - I think the thing the fire industry has been poor at is attracting younger more diverse people into the industry, we need to look at attracting new people into the fire industry.
The typical fire person for the last 50 years in Management, has been a white male in his 50's or 60's but I think that is changing. But this is where I the FIA can help – to keep promoting opportunities for everyone and how exciting and rewarding a career in fire can be – for everyone.
Life safety is something to be proud of and the technology involved is becoming sexier and more relevant. And this is where the FIA can focus to make it something that's on the agenda at schools or universities, so it is thought about and considered a worthwhile career, that needs training and education.
What is the latest technology/invention/innovation you would like brought into the fire industry?
The trend now is for people to put wireless fire detection and evacuation systems/ panels into buildings because of the cladding issues, that are separate to the fire panels, so you have two.
What do you like about the fire industry?
I do like the people involved because I think the integrity level is very high. I think there's an understanding of life safety meaning training is important, investment in people is important and stability and longevity of employment is important and also looking after entry-level people, so they see fire as an interesting, engaging and rewarding career.
I think these are the things a lot of industries do not care about, but in the fire industry, particularly the company that I work for now (Hochiki/ Kentec), these are very important, managed and looked after and led, because, in essence, it is all about investing in people (training, time, energy).
How does your work and family life come together?
I am one of those very fortunate people, I've been with my wife for 42 years, we've been married for 39 years in October, and next year will be our 40th wedding anniversary. We bought our first house when I was 20 and we were working out how we were going to work this with children and my wife said, "Well actually I would like to be a housewife and mother" I said, "That works for me" So, for 20 years she was a housewife and mother. It was a personal choice, it's not right or wrong. I have also seen it work brilliantly where both parents go back to work after 6 weeks. It's just what's right for the people involved and for us, the right decision was for my wife to be a housewife and mother and it meant, selfishly, I could concentrate on my job and do a good job and do what I needed to do, knowing everything was ok back at base.
From my point of view, the work-life balance is probably I am more at home now than I've ever been, because of covid and I'm loving it. I miss certain aspects in my business life, I miss the Japan experience at the moment, I've been going to Japan for 30 years, with my boss being in Japan and the HQ being there too, I'm missing that environment of being there in person as opposed to Zoom, which doesn't replace the real-life contact completely. But having the support of someone who has been there for my job and the kids, is phenomenal and that's how it's worked for us.
What matters most to you?
I think what matters most to me is that people feel good about what they're doing. To be able to relate to what people do to what the output is for the company and the benefit for society.
Also, from a business perspective, it is important for me to see the Senior Team 'lead' the way - I believe that they must set the pace and the culture and the 'hearts and mind aspect' of the business – the rest will follow. I am very fortunate to have an outstanding Senior Management Team and Board of Directors.
What would you tell yourself at the age of 21?
Relax and enjoy the ride.
Achieving and seeing other people around me achieve. Eventually when I leave Kentec Hochiki (in many years to come!) I want to make sure everyone is gainfully employed with a secure future and that the growth in the company is going to protect everyone for a long time. For me personally, I love what I do, you get good days and bad days in any job and you get challenges thrown at you that you don't expect, it goes with the job, responsibilities. But I love what I do. I love the unpredictability of it.
Where do you want to be in 5 years?
Contributing more to the future of the Company. We're currently selling in 90 countries around the world, I think from the sales channel through to the manufacturing for the whole end and R&D as well, I think I can contribute more to what we do. I'm not stupidly ambitious, I'm not looking to be emperor of the universe or anything like that – but you can always do more – and you should!
Why is the FIA important to you and the industry?
The FIA is important because it is a fulcrum for the industry that holds it, not responsible, but accountable in some ways, it pulls together the best of the industry's requirements. It is also a platform that companies can come together to talk about the industry as a whole and what is needed to drive the industry forward. It is about the fire community. The other thing that is important is that it is a vehicle by which we can communicate to bigger bodies, such as Government, which will help shape our industry for the better through legislation.
I also think the FIA has a great opportunity now to help shape the industry and play a crucial role. On the back of the tragedy of Grenfell, and now with the cladding issues and government funding the FIA can be the voice of the industry to push on making the fire industry more high profile – I am talking about promoting education, pushing on legislation, etc.
What do you want to say to the readers?
It's a privilege to be working in fire and life safety industry. We all take it very seriously, but our biggest responsibility right now is to encourage new fresh blood and encourage diversity in our industry and to build a legacy so that the industry itself keeps running as us older members fade away.
---
If you would like to get involved with Fireside Chats please contact Adam Richardson on [email protected].
*All answers given are not reflective of the FIA views and thoughts and are that of the individual who was interviewed.

Related posts
02 August 2023

By Kirsty Lavell, Marketing Exec

01 August 2023

By Kirsty Lavell, Marketing Exec

21 July 2023

By Kirsty Lavell, Marketing Exec