Fireside Chat with Kentec's Head of International Business Development, Costas N. Constantinides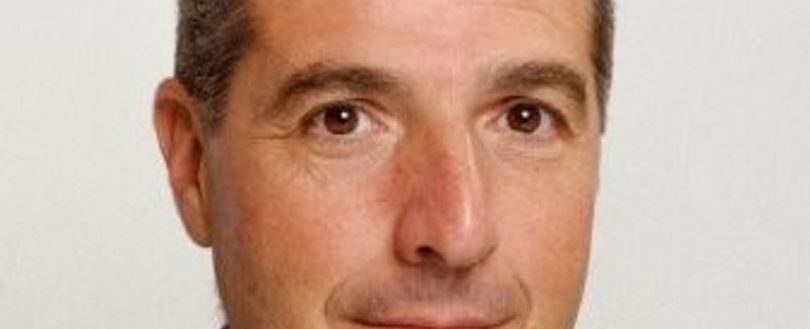 Fireside Chat with Kentec's Head of International Business Development, Costas N. Constantinides
Here is our fireside chat with Kentec's Head of International Business Development, Costas N. Constantinides. Costas discusses his experience in a variety of industries, including life safety and pharmaceuticals. Learn If he were an animal, he would be a Labrador because they are loyal, intelligent, and lovable.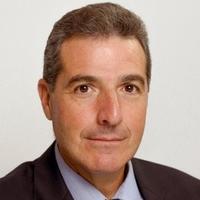 Intro
Hello, I'm Costas N. Constantinides, a skilled professional with a remarkable journey in the industry since 1984. My career boasts a rich tapestry of multicultural, multinational experiences across various sectors. From engineering to consulting and business development, I've made significant contributions to life safety, energy, waste processing and recycling, pharmaceuticals, chemicals, food, and manufacturing sectors.
How have you been affected by Covid-19?   
I followed health guidelines. Did not get infected. Had all available jabs, kept social distance, and avoided unnecessary gatherings. I also went jogging, swimming in the Med and took Leo (the Yorkie 'terror') for walkies.
Personal Questions 
Do you have any pets?   
Charlie the cat and Leo the Yorkie
What's your favourite movie of all time? 
Close Encounters
Describe yourself as a teenager in 3 words. 
Fun, sporty and serious when necessary
What is your biggest pet peeve/hate?  
When watching Arsenal on TV, Leo decides he wants to play 'bring and fetch'
If you could be from any other decade (or era), which would it be and why? 
The future, say 1000 years from now because I am so curious about what this will be like and how this may affect us as people.
What is your favourite quote and why?
Never say Never. For even if the odds are against you, you can still come out winning, and so, have faith.
If you weren't in the fire industry – what would you be doing and why? 
I would be in the environmental sector, especially waste recycling and processing and converting waste to energy and alternative energy production. It fascinates me.
What's on your Spotify or iTunes? 
Mainly rock like Jon Bon Jovi, Bryan Adams, U2, Bruce Springsteen, etc.
If you could have any three people (dead or alive) over for dinner – who would they be? 
I don't know about three, but I would have my deceased parents over for there are various things I didn't quite manage to tell them.
What two things would you take to a Desert Island?
Water and my hat.
Name a book, movie or TV show that has positively shaped you and why? 
'Knowing When to Exit' which was written by a close friend of mine, Wellington Soong. It's a book about his life starting from poverty and nothing and all against odds and hardships, paving the path forward to glory and success with hard work, devotion, faith, and perseverance.
 If you were an animal, what animal would you be and why? 
Labrador; Smart, lovable, and faithful.
What is the best gift you've ever received? 
A Mini Moke – my first ever wanted car, and my dad surprised me one day. Soft/open top and red in colour – the Arsenal colours!
What's your favourite thing in your closet right now? 
My Texan hat which was a gift. Looks like 'JR's' hat!
If you could have one superpower, what would it be? 
To travel in the past and help to correct things and prevent disasters in the present and in the future.
 Professional Questions 
 Where's the most interesting place that you have ever been with the Fire Industry? 
In fact, there is practically no place on earth I have not visited during my time in the Fire industry; practically living from a bag! I have often asked myself the same question and decided that the true answer is that all places are fascinating, each one with its own charm, surprises, wonders, and challenges, as well as the many stories to tell. So for me, the most interesting place is everywhere.
What's the best piece of advice you've received? 
To rely on my own hands – given to me by my very first employer, soon after leaving university.
What time did you get to work this morning? 
Funny enough, I am at work all day as I work from home, so after my ritual of jogging and swimming in the sea (I leave nearby), I am officially online from 08:30 in the morning to 23:30 just before I go to bed!
What does your usual day look like? 
Emails, Teams/skype meetings, reports, communicating with my International BDM team, and customer visits.
How does your work and family life come together? 
I separate work from family, even though I work from home, and try most of the time not to talk about work during family time.
What makes you excited about the future of this industry? 
The advancement of technology, especially comparing and seeing what rapid changes we are happening in other areas of industry, as well as in our lives.
What does the fire industry need? 
With approx. US$ 100 BN worth of damage every year due to fire, we need to scrutinise and categorise the various sectors or areas of fire damage and attempt to be more proactive in preventing or minimising this scale of damage; risk assessment, equipment available/unavailable, progress in technology and more development, tougher legislation, education, etc.
What do you like about the fire industry? 
What I find unique with the fire industry, unlike other industries I have been in, is that it is like an isolated world; people move around and go to other companies, yet you still see them in this 'world', e.g., in expos, seminars, customers, and other places. In fact, it is like the famous song by the 'Eagles', Hotel California, ''you can check out any time, but you can never leave''!
What matters most to you? 
Health, peace, happiness, good friends.
What would you tell yourself at the age of 21? 
It's okay to make mistakes and to learn from them, just be cautious you don't make some serious irreversible mistakes that can haunt you in the future.
What motivates you? 
Challenges, accomplishments, helping others, and especially when I'm told, 'you can't do it'!
Where do you want to be in 5 years? 
As I am 63 and approaching retirement, I would want to be by a nice cafeteria under the trees and by the beach, sipping a nice cold coffee and watching life go by.
Why is the FIA important to you and the industry? 
The FIA acts as an 'ambassador' and an in-between trade and industry with fire safety, training, advancements, developments and ensuring 'good fire-keeping practices' within industry, to reduce damage from fire and prevent loss of life.
What do you want to say to the readers? 
Keep well and safe, health comes first, everything else can be addressed. Work will never finish, so just do your best, don't get worked up, and remain strong. Life is full of surprises! Oh, and when your car breaks down, it's not the end of the world! Life is too short – enjoy!
Related posts
21 July 2023

By Kirsty Lavell, Marketing Manager

03 July 2023

By Kirsty Lavell, Marketing Manager

14 June 2023

By Kirsty Lavell, Marketing Manager