Fireside Chat with Johan Ivarsson - Cold Cut Systems Svenska AB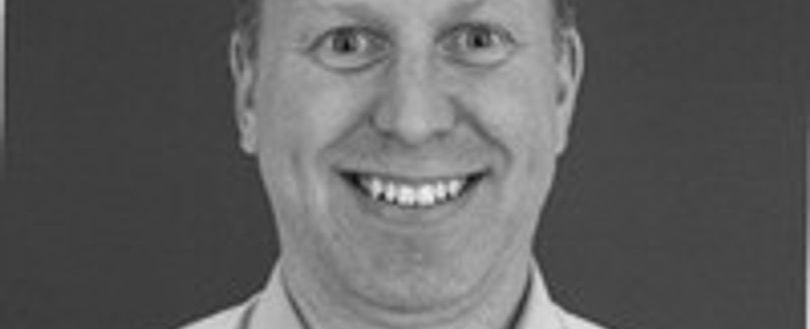 Fireside Chat with Johan Ivarsson - Cold Cut Systems Svenska AB
Here is a write up of a quickfire interview with Johan Ivarsson - CEO at Cold Cut Systems. This interview touches on the importance of family, the value of helping society and the welcoming community of the fire industry.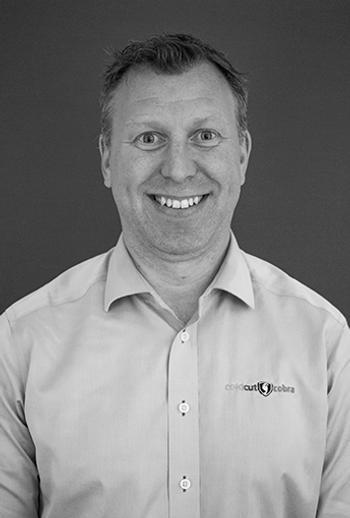 Introduction
My name is Johan Ivarsson and I'm the CEO of Cold Cut systems. I'm from Sweden and located in Kungsbacka, where Cold Cut systems head office is based and where we produce our Cold Cut Cobra High-pressure lance. Together with my wife Karin we have two kids, 8 and 11 years old. I love sports, especially football and hockey. My favourite colour is red, so you might guess which my favourite football team is.
How have you been affected by COVID-19?
The last time I was in England was in March for the LGA Conference, at that time the COVID-19 was known but no one could really imagine how it suddenly turn the world upside down. 2020 was a real struggle both for the industry, and from a personal perspective, when social distance has been given a whole new meaning. The whole pandemic has affected us a lot, in the end I hope we all come out stronger and have learned from it.
Personal Questions
No, never had any pets.
What's your favourite movie of all time?
Wow, I would say, Saving Private Ryan, I love Tom Hanks especially the more serious movies he appears in, such as, The Pacific and Band of Brothers. I don't always like military films but I like him in those.
Describe yourself as a teenager in 3 words?
Curious, Sport-maniac, Shy
What is your biggest pet peeve/hate?
People who are dishonest
If you could be from any other decade (or era), which would it be and why?
Probably the 60's due to the music and life style.
If you weren't in the fire industry – what would you be doing and why?
I would have probably become a police officer as I enjoy both working with people and helping people in society.
What's on your Spotify or iTunes?
Nowadays it's heavy metal, like, Iron Maiden, Halloween, Metallica and stuff like that.
If you could have any three people (dead or alive) over for dinner – who would they be?
Barack Obama, Tom Hanks and Bruce Springsteen, it would be an interesting conversation, I think.
What two things would you take to a Desert Island?
Swiss army knife, my family and a tooth brush (I've used an extra one if that's ok to say)
Name a book, movie or tv show you that has positively shaped you and why?
I've read a lot of Sports books, self-biographies, one from a Swedish Hockey player called Börje Salming that was an NHL Hockey player who wrote a self-biography detailing how you don't give up, keep living your dreams, believing in what you do, follow your dreams and it will take you somewhere, it will take you to a good place. It was really, very good.
If you had a spirit animal, what would it be and why?
Probably a Labrador dog because I'm very reliable and someone you can trust. I'm quite a down to earth person who always tries to think before I speak
What is the best gift you've ever received?
That's a tough one, a really tough one. Material things aren't that important in life, so the best gift is a surprise experience such as a party or a weekend away, a chance to make happy memories. Not an actual item, a chance to make memories
What's your favourite thing in your closet right now?
Trousers, which are excellent. A new pair of Hugo Boss suit trousers, they're stretchy and don't wrinkle, especially when travelling, you can just hang them up and they're really comfortable. They are nice to wear when travelling on planes. They're not that expensive. I love them
If you could have one superpower, what would it be?
That would be to heal/cure cancer (My brother's wife passed away one year ago from Cancer)
---
Professional Questions
What's the best piece of advice you've received?
If you want to get somewhere, follow your dreams and don't stop and think too much about it then you will reach a good place.
What time did you get to work this morning?
7am
What does your usual day look like?
Normally I don't need to use an alarm, I wake up at 6am, take a shower, have breakfast, wake the children, take them to school, then go to work. Then I work for approximately 8 – 10 hours, fitting in lunch during the day. Then I go home and have dinner with family. Then take the children to their sports classes and in some cases I coach my children, I now coach my son in golf and my daughter in football. I used to coach both in hockey but then they gave up. The hockey took too much time and they wanted to continue with their other sports. Now they play basketball, golf and track and field. I am definitely a better football coach than a golf coach. As a golf coach I am just there to collect the children and tell them where to go. They have a specified golf coach who teaches them how to play.
What makes you excited about the future of this industry?
I think that the fire industry is so important in serving society there's such important work on going. If we as a public company can support the fire industry to support a safer, more environmentally friendly and more efficient fire industry, then that feels good and exciting to be a part of something that is important for society. I'm very passionate about working together with others in the industry to contribute to a small piece to society and that is really exciting.
What do you like about the fire industry?
The fire industry, it's all over the world, even though it's a small community. It's always an open and friendly atmosphere and the people are very helpful. I'm not a fire fighter myself and when I ask a question about things that are new to me, people are very helpful when explaining things from their point of view.
How does your work and family life come together?
Well, I think it's important to be present where ever you are. When I am at work, I try to be as efficient as possible. Then when I'm home with the kids I try to stop thinking about the job, not checking the emails and phone and I'd rather have free time and focus on the family. I can easily pick up the laptop when they are asleep in bed, because then it doesn't affect them as much. I have a five-minute commute to the office, by car, so therefore there's no point working from home. This, of course, has changed during the COVID-19 pandemic. Before COVID-19 I worked from home occasionally. Now during COVID-19 I work 90 % from home.
What matters most to you?
Definitely the family and the kids. That's the bit that keeps everything together. I think that if that starts to crack then everything is less important.
What would you tell yourself at the age of 21?
Don't take everything too seriously and don't be too hard on yourself because you're doing a good job
You know this is a tough one because I have a very positive attitude. It's very seldom that I'm demotivated. To increase my energy, I use exercise as a kind of engine, it doesn't have to be a hard exercise, it can be a short run or a quick visit to the gym, as that makes me a little more alert. Then, of course, working with other people to see them grow and achieve targets and goals together, is a great motivation for me
Where do you want to be in 5 years?
I would still like to work where I am today, and we will have come a bit further in our plans growing our business. I want more people to understand our methods and our tools and that we have become a much bigger company than we are today. On my private side, I would like to see that I have raised the kids so they are good decent people that also still like to do sports and would like to study at university, whilst sustaining a very tight relationship with the family.
Why is the FIA important to you and the industry?
It's a great partner that keeps everything together. Everything from technical guidance, working with regulators on a variety of standards, providing world-class training and much more. It's also a good way to network within the industry.
What do you want to say to the readers?
In general, in this type of industry, I admire the people that often risk their own lives to protect others. That is the best thing. Or whether you are working to help protect people, that's so encouraging to see and I really admire those people.
---
Follow Johan's Linked In here
---
In the next edition of Fireside Chat will be with Paul Fuller, Chief Fire Officer at Bedfordshire Fire and Rescue Service.
*All answers given are not reflective of the FIA views and thoughts and are that of the individual who was interviewed

Related posts
12 October 2023

By Kirsty Lavell, Marketing Manager

20 February 2023

By Kirsty Lavell, Marketing Manager

23 January 2023

By Kirsty Lavell, Marketing Manager