Fireside Chat with Jason Hill at Tio Fire Safety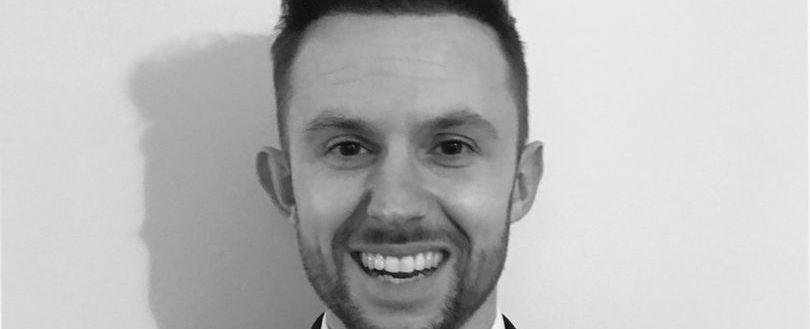 Fireside Chat with Jason Hill at Tio Fire Safety
Here is our Fireside Chat with Jason Hill, Sales and Marketing Manager at Tio Fire Safety. This interview touches on the need for the industry to embrace software to achieve better compliance and regulation, the fantastic people within the fire industry and an unforgettable trip to Hamburg.
Fireside Chat with Jason Hill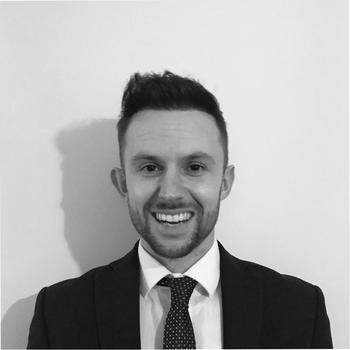 Intro: I am Jason Hill, I am the sales and marketing manager at Tio Fire Safety. I have been in the fire industry since 2005 and with Tio since 2019. I started my career as a trainee fire alarm and fire extinguisher engineer with a local maintenance company. Today I am still working in the industry but now with software, which is interesting as everything is moving towards a digital platform within the IoT.
Personal Questions
Do you have any pets?
Yes, we have a 2-year-old cocker spaniel, and he is an absolute handful, his name is Arlo. We googled "good dog names" as you quickly realise you have got to pick a name that you are comfortable shouting across a park. He is a great running partner and loves people.
What's your favourite movie of all time?
A film called "About Time" it's a romcom about a time traveller, I am not the usual romcom movie enthusiast, but the advice given towards the end of the movie is really great. The film is about a 21-year-old called Tim that discovers he can travel in time. It stars some great British Actors like Bill Nighy & Rachel McAdams.
Describe yourself as a teenager in 3 words?
Eager, Hardworking, and shy.
What is your biggest pet peeve/hate? 
Bad manners if you are waiting at a bar and asked, "Who's next"? I will always direct to others who were waiting first. The amount of people that do not do that and go ahead and place their own order is shocking, I often think where are your manners?
If you could be from any other decade (or era), which would it be and why?
I quite like the era I was born in which was 1987. I think I have got a nice mixture of playing outside with friends, then as I became a teenager technology started to take hold, so I have the best of both worlds.
What is your favourite quote and why?
I really love the Wolf of Wall Street quote, when he is doing his sales pitch and he says, "One thing I can promise you is that I never ask my clients to judge me on my winners, I ask them to judge me on my losers because I have so few." I have never used it personally as it is a bit too cheesy, but I like the principle.
If you weren't in the fire industry – what would you be doing and why?
I would love to be a pilot for the RAF. I live near an RAF base, and I see the F1 tornados flying over and I'm a bit of an adrenaline junkie, so that would be incredible to be able to fly one of those planes. Or a dentist because it seems like an excellent job, where you can earn lots of money.
What's on your Spotify or iTunes?
If I put my playlist on shuffle, it will give you whiplash because I have just an eclectic taste. My music ranges from influences from my mother like, Phil Collins, The Police & UB40. Then add Reggae, hip hop, R&B, dance, country music, & everything in between. If it has a decent beat, guitar solo or good lyrics, then I like it.
If you could have any three people (dead or alive) over for dinner – who would they be?
Barak Obama, I have read his and Michelle's books and I would have so many questions I could ask him. Eddie Murphy because he is my favourite comedian, plus Angelina Jolie as she's a great actress and drop dead gorgeous.
What two things would you take to a Desert Island?
A transponder communication device so somebody can get me and a huge supply of drinking water, so I do not have to sit there cooking salt water only to get a little sip. Then just hope that I get rescued.
Name a book, movie or tv show that has positively shaped you and why?
A book written by Dale Carnegie called 'How to win friends and influence people'. It's the best book I've ever read especially for the type of role that I'm doing now in sales it makes so much sense when you read that. That book has shaped my career.
If you were an animal, what animal would you be and why?
My dog because he has got it so easy, no bills, lays in the sun all day and even has the cheek to huff when you ask him to do something, he's living the dream.
What is the best gift you've ever received?
I was once purchased a whisky subscription, they sent me a little selection of drams from different whiskey companies every month with a little card that tells you where it's produced, what it smells like, what it will be like on the pallet.
What's your favourite thing in your closet right now?
I've just bought a pair of Doc Martins, they seem to be coming back round. My old black leather shoes from Clarks were just battered and I decided that I needed a new pair of shoes, so I went into Doc Martins and I bought a pair which are so comfortable.
If you could have one superpower, what would it be?
I am going to steal this from my friend who is a bricklayer. He said, "To be the perfect temperature no matter what". So even if you are in the Antarctic, your core temperature is fine, you are not too cold, or when it's been 35 degrees recently and everyone around is searching for an air conditioner you won't be." I thought that would be a great superpower to have. So, credit to Liam the bricklayer.
Professional Questions
Where's the most interesting place that you have ever been with the Fire Industry?
I've been to a few places, I've been to America, Tunisia and Hamburg with the industry, but I'd say Hamburg was the most interesting. When radio fire alarm systems were just starting to be developed there was a manufacturer based in Germany that were trying to launch into the UK and we got to go over there and have a look at the factory and technology. I then installed some systems in the UK for BETA testing. It was quite memorable because I picked up the wrong suitcase and I was only there for 2 days, I had a suitcase that was black with an orange strap on it, with green padlocks. it was quite recognisable, so I picked up the first suitcase that matched mine, I didn't even check the label and walked off. Someone else who was a marine biologist did exactly the same thing with my suitcase. We reached our respective hotel rooms, went to put the key in the padlock and it wouldn't unlock, and I thought "What's going on here?" I then checked the label and realised it wasn't my suitcase. Luckily the guy had a business card in the slot as did I, so we called each other and he said "Jason, I'm really sorry, I'm only in Hamburg for 2 days but I've just left" and he was on the other side of Germany. So, I had to go out and buy a toothbrush and a change of clothes for the next day, it was a nightmare. I managed to meet him on the last day at the airport to get my suitcase back. I packed the whole suitcase and did not use it. An interesting trip which ended in a cool boxing bar, where they had tons of boxing memorabilia, signed photos and gloves of the bar owner with famous boxers like Mike Tyson.
What's the best piece of advice you've received?
To keep learning. There are so many different British standards to stay on top of and new technology to always keep yourself updated training-wise, whether that's CPD's, free webinars, FIA training or manufacturers courses.
What time did you get to work this morning?
8 am
What does your usual day look like?
I do the morning shift with the dog, he's normally up about 6.30 am – 7 am barking. I take him for an hour's walk around the village and then I grab a coffee and breakfast after that walk, then I sit down at my laptop and start my emails, usually finishing between 5 and 6 pm.
Then I would go to the gym, I've been training in Brazilian Jujitsu for the last 2 years. so, I am currently training 4 days a week, typically 1-3 hours a day. I then have Friday, Saturday, and Sunday off. It is a tough old sport, it is all about being comfortable while uncomfortable. We train with all people from all walks of life, sometimes larger opponents can be squashing you into the floor whilst training and you can barely breath but it's all about remaining composed and then looking for a little angle or a mistake they make so that you can catch them off guard and put them off balance, using their weight against them. It is such a popular sport to do now, and you make so many friends due to it being such a close contact sport. You have got to be comfortable with that other person and you end up building this natural bond because you are effectively trusting them with your arm or neck or ankle and they can potentially break you, so you develop a huge trust in each other.
How does your work and family life come together?
We both work from home which is quite interesting. I'm lucky as the house that we bought has a study. I've got an office downstairs and we have a spare bedroom that we've converted into an office which my other half uses. Although people ask me if it's annoying working with my partner, the answer is not really as we're in separate rooms of the house. We meet in the canteen for lunch (aka our kitchen) and have a quick chat but that's it pretty much.
You get a nice work/life balance working from home. Normally when I'd finish, I would be in Manchester or London and I'd have to drive home, so I wouldn't get home until 7-9 pm.
What makes you excited about the future of this industry?
Technology & Innovation, there are so many new products and software solutions making the industry better, tech is really going to transform this industry for the better.
What does the fire industry need?
It needs to embrace the technology, you will see that the FIM Expo had three different software companies exhibiting, compare that to 2 years ago there were 0 software companies. The industry needs software to drive compliance and efficiency. We also need better regulation and help from insurance companies to raise the bar.
The example I like to give is car insurance, I've got 10 years no claims bonus, so I get a discount due to driving safely and having a clean license, making sure I carry out the remedial works from my MOT or regular services on my vehicle i.e. new tyres. The driver who is caught speeding and with 2 bald tyres gets points and those points mean they will pay a higher premium than myself, which is completely fair right? Or if they don't have an MOT or their vehicle is unsafe then that person could find themselves with invalidated insurance.
So why isn't the same model followed for building insurance, i.e. the building owner who has his fire alarm serviced, has an up-to-date fire risk assessment and acts upon all the remedial works required and has everything documented in their fire logbook, gets given a discount? The building owner who hasn't had the fire alarm serviced for the last 2 years, hasn't ever had a fire risk assessment done and has lost all of their fire logbooks, should surely get penalised? Then has their insurance invalidated until the issues are rectified, surely that's also just as fair?
You would be very wary to buy a car without a logbook showing the full-service history, so why would people be happy to buy a building without a fire logbook showing the full-service history of the life safety equipment?
The way to achieve this in my opinion is to embrace software, in the future data will be available to insurance companies to drive compliance and regulation using a model like the car insurance example and that will raise the bar for the whole fire industry and ultimately make buildings safer. Until then, we're just going to be stuck where we are.
What do you like about the fire industry?
I like the people. Within the industry, there's a great group of people. I like that everyone is actively trying to help people and make buildings safer, even with Tio and digital fire logbooks, we are helping responsible people to complete their fire safety tasks faster, safer, and easier. I like that our buildings are becoming so much safer because of the work that everyone's doing.
What matters most to you?
The embracing of technology is what really matters the most to me. Everybody is busy and it's difficult to find any spare time, especially if you are running a fire and security business, but I think everyone should explore what new software and technology is available, even if you are happy with your existing processes, whether that be paper, spreadsheets or other types of software. I urge everyone to take 30 minutes of your time to book a demo and see what else is out there. You might be surprised to see exactly how much has changed in the last 2 years.
What would you tell yourself at the age of 21?
Get into software sooner as it's the future. It's taken Tio 5 years of innovation to build what you see today.
What motivates you?
Moving customers away from using paper fire logbooks & over to our new digital platform. Then seeing how much they benefit from using our software, the time savings, better data and helping them spot gaps in compliance and areas requiring improvement, that really motivates me.
Where do you want to be in 5 years?
I'd like to be working with Tio, they're a great business with a brilliant bunch of people, so I'd happily be here managing the sales team and helping everyone in the UK make the switch to digital logbooks, that'd be brilliant.
Why is the FIA important to you and the industry?
In my opinion the FIA is the wider voice of everyone. I can bang on about insurance companies and digital records and I might be heard, but obviously, I like the collective approach with all the different members and the FIA pushing that out as a collective message, is important. The FIA helps, I did all my training with the FIA, without them I wouldn't be as knowledgeable as I am or be in the position that I'm in. It's important for the industry in terms of training, the knowledge base and implementing change while raising the bar.
What do you want to say to the readers?
Please take 30 minutes out of your day to visit our website to book a demo with us, let us show you what software we've built and how it can help raise the bar for the whole industry and finally please continue to support the FIA.

Related posts
12 October 2023

By Kirsty Lavell, Marketing Manager

20 February 2023

By Kirsty Lavell, Marketing Manager

23 January 2023

By Kirsty Lavell, Marketing Manager