Fireside Chat with Hanif Ghodawala, Business Development Manager for Advanced Emergency Lighting Division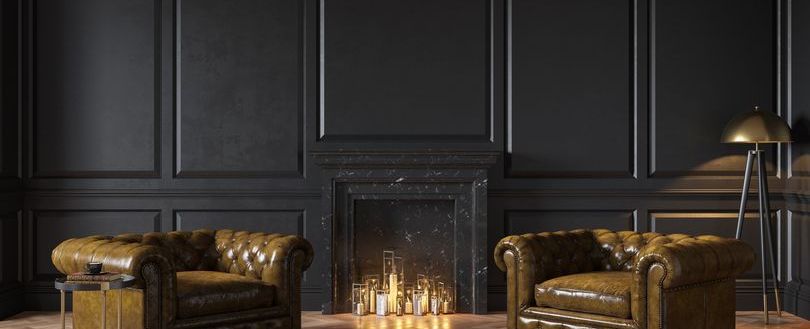 Fireside Chat with Hanif Ghodawala, Business Development Manager for Advanced Emergency Lighting Division
Here is our Fireside Chat with Advanced's Emergency Lighting Division's Business Development Manager, Hanif Ghodawala. Hanif discusses his enthusiasm for the fire industry's future as well as his desire to push for compliance within life safety. He also comments that he would have liked to take up cricket as a profession if he were not in the fire industry.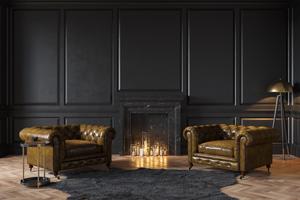 Intro
Greetings all, my name is Hanif Ghodawala, I am the BDM for Advanced responsible for promoting our LuxIntelligent automatic emergency lighting testing system.
I have been working within the life safety sector for over 25 years.
How have you been affected by Covid-19?
I have been unfortunate to have Covid a total of 4 times making me a Covid magnet. Thankfully, it was after I had been fully vaccinated. It left me with some respiratory problems and now I never leave home without my blue inhaler.
Personal Questions
Do you have any pets?
Yes, we have a beautiful Bengal cat named Biscoff, she is 8 and very spoilt.
What's your favourite movie of all time?
Difficult to narrow down to one, I do have favourite film producers who have taken this art form into a new dimension.
Spike Lee – Malcolm X
Quentin Taratino – Django Unchained
Guy Ritchie – The Gentleman
Describe yourself as a teenager in 3 words?
Awkward, shy, reserved.
What is your biggest pet peeve/hate? 
Being late, normally down to poor planning or lack of care.
If you could be from any other decade (or era), which would it be and why?
I'd like to go back to the 90s – a fun time for music and travel became more accessible and affordable.
What is your favourite quote and why?
From James Baldwin, the acclaimed African American writer, playwright, and civil rights activist.
"Not everything that is faced can be changed, but nothing can be changed until it is faced."
The quote encourages people to move towards their fears and problems, rather than away from them, in order to change them. Applying this to one's own life means acknowledging that problems are systemic and real, refusing to despair, and not expecting perfection. Change can't happen until people collectively acknowledge there is a problem.
If you weren't in the fire industry – what would you be doing and why?
I have a real passion for cricket, I would like to have pursued this professionally. Other than that, a travel journalist, having the opportunity to explore our amazing planet and being paid for the privilege.
What's on your Spotify or iTunes?
Ezra Collective a British jazz quintet based in London, mix of funky jazz, afro beats, and a fusion of black music. They recently played a wonderful set at Glastonbury.
If you could have any three people (dead or alive) over for dinner – who would they be?
Muhammad Ali – an inspiration to so many people all over the globe
David Attenborough – I'm an admirer of his work and what he represents.
Bob Marley – I love his music and for what he stood.
What two things would you take to a Desert Island?
A copy of the Holy Quran and my wife
Name a book, movie or tv show that has positively shaped you and why?
Democracy in Black: How Race Still Enslaves the American Soul, by the distinguished academic –Professor Eddie S. Glaude Jr.
The book savages the promise of the ideal of a post-racial American society. Globally this rings true on what progress we still must make in terms of equality for all people.
If you were an animal, what animal would you be and why?
I would be an Indian Elephant of course, extremely loyal to those around them. Despite their overpowering strength, they are mostly very peaceful animals.
What is the best gift you've ever received?
When I was still playing cricket, I was given a bat which belonged to an Indian test player.
I still have it and will give it to my grandson if he starts playing.
What's your favourite thing in your closet right now?
I have discovered a real fondness for linen, great fabric to wear in the hot weather.
If you could have one superpower, what would it be?
The ability to time travel, how cool would that be!!
Professional Questions
Where's the most interesting place that you have ever been with the Fire Industry?
That must be Althorp House, the residence of Earl Spencer. It was for an emergency lighting survey. I got to see areas which the public don't get to see, like the enormous wine cellar, the Earl's private residence and the guest bedrooms etc.
What's the best piece of advice you've received?
Fail to prepare then be prepared to fail.
What time did you get to work this morning?
My Islamic faith plays a huge part in my daily life, as a practising Muslim, one of the pillars of Islam is to pray 5 times a day. The first prayer of the day is before sunrise. Therefore, this morning I was up at 4.00am to offer my prayers.
Then I went back to bed, up again at 7am for an 8am start to my working day.
What does your usual day look like?
A mix of Teams calls, site visits, customer calls and a lot of travel in between.
How does your work and family life come together?
I am one for a healthy work life balance, I am blessed with 3 amazing daughters who are all married, I have 2 grandchildren. Family life is integral to my life, and I find a way to balance so I can get to spend quality time with my loved ones.
What makes you excited about the future of this industry?
The push for compliance within life safety. The collective desire to improve competency at all levels.
What does the fire industry need?
Most certainly to embrace diversity. To date I have seen truly little in terms of progress. The industry is run by white males.
This needs to be a priority the industry and trade bodies need to do better in increasing diversity. Particularly for me, creating realistic pathways for women and people of BAME background. As a person of colour, when I attend industry events, be they exhibitions or seminars, we are very underrepresented and normally the ones serving the food and beverages. It is time for effective and lasting change, and we all have a responsibility to make this happen.
What do you like about the fire industry?
It has allowed me a career and to make lasting friendships and work with some truly knowledgeable colleagues who have guided me and helped with my development.
What matters most to you?
My faith, my family and racial equality.
What would you tell yourself at the age of 21?
Everything will work out, continue to work hard, safeguard your integrity and trust in God.
What motivates you?
The continuous desire to do all I can to provide for myself and my family.
My faith gives me purpose and direction.
Where do you want to be in 5 years?
Retired – which would allow me to travel more and spend time with my children and grandchildren.
Outside of work I am a qualified cricket coach, I would like to do more coaching.
Why is the FIA important to you and the industry?
It is an important and influential platform, to ensure compliance and increase competency. It has the power to help accelerate awareness of the need for greater diversity in the fire industry and to drive change in this area.
What do you want to say to the readers?
Live your best life and be kind to each other.
Related posts
06 October 2023

By Neil Budd, FIA Technical manager

02 August 2023

By Kirsty Lavell, Marketing Manager

21 July 2023

By Kirsty Lavell, Marketing Manager