Fireside Chat with Gary Strong - RICS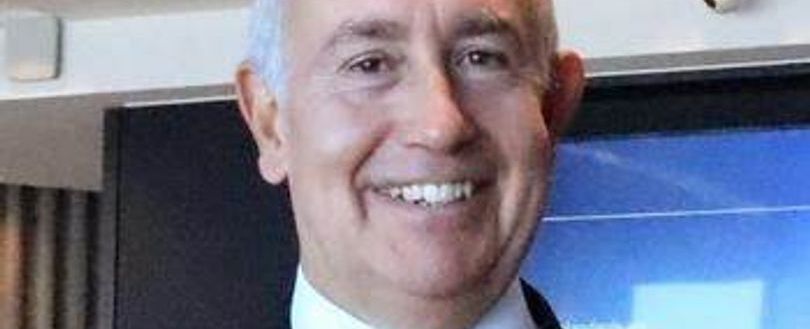 Fireside Chat with Gary Strong - RICS
Here is a fireside chat with Gary Strong, Global Building Standards Director at Royal Institution of Chartered Surveyors. This interview touches on the importance of key industries bodies such as the FIA and RICS working together, being motivated for doing something for the public rather than seeking glory for yourself and a fond love and respect for Winston Churchill.
Fireside Chat with Gary Strong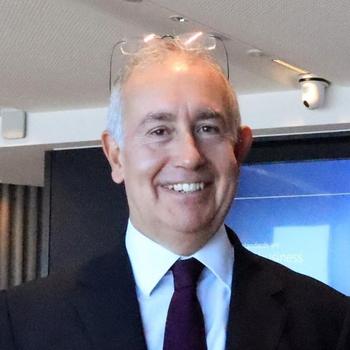 Intro: Gary leads the Global Building Standards department of Professional Groups. As a Chartered Building Surveyor, Arbitrator, Chartered Loss Adjuster and Chartered Building Engineer, he has over 38 years of experience in residential, commercial and industrial property matters.
How have you been affected by COVID-19?
In my case, we all got turfed out of the Royal Institution of Chartered Surveyors HQ back in March last year and been working from home, all of us ever since. We did get affected because we had to put some people on furlough and then we made redundancies, back at the end of last year. Everybody's had to work a lot harder both through the furlough period to cover colleagues who have been away and since
I did manage to sneak back into the office just recently to pick up some personal things. It was the first time they've kind of allowed us back in, just temporarily. We're just starting to open the office up for a limited number of people to go back in. Even our Chief Executive was saying it's actually quite nice to be back in the office. Only to see a limited number of people, it's that kind of colleague-to-colleague interaction. Some of the knotty problems you get as well, you just want to go and sit by somebody's side and just chat something through just to get a bit of perspective on something. You can do it on calls like this (Zoom) but it's still not quite the same sometimes. Or you just informally grab a few people together, particularly in our technical teams just to discuss something.
Personal Questions
Yes, I have a Golden Labradoodle, called Beau, he's 11 years old now and just as naughty as he was when he was a puppy, still hasn't calmed down. He's a big dog actually, a Labradoodle is a mixture of a Labrador and a standard poodle so that's a big thing. He's lovely, the kids love him to bits. He sleeps on the bed, sleeps on the sofa, all of the things I told the family we'd never allow him to do. He's endearing, such a softie.
What's your favourite movie of all time?
National Lampoons Christmas Vacation, it's such a stupidly idiotic film with Chevy Chase. It's a little bit past its sell by date now, but it's incredibly funny, I think. It cracks me up every time I watch it and I've watched it a million times, particularly at Christmas. It's a good film.
Describe yourself as a teenager in 3 words?
Skinny, it's hard to believe looking at me now, ambitious and badly dressed.
What is your biggest pet peeve/hate?
One thing I absolutely hate is bad manners, it's just one of those things that I just can't abide. Having good manners takes no time at all and I see people with bad manners on a regular basis. That's just unfortunate I think because sometimes people just don't have that feedback perhaps or never got taught as a kid about good manners. Particularly when people become more powerful in their work life, when they become CEO's or what-ever it is, they start to become quite arrogant, that still hacks me off.
We used to have a CEO at the RICS who was a Rear Admiral and he was the last captain of the Royal Yacht Brittania, before he came to the RICS institute. His funeral service was in Westminster Hall. I remember his sons saying that one of the things he taught them was "Manners maketh man" and I think that's really important, you kind of expect that perhaps from an ex-military man anyway, but he was the loveliest of guys and a really top-notch admiral in the Navy and yet he was a super person to talk to. He was never arrogant, never rude, always had good manners and got the best out of people - he really knew how to manage people.
If you could be from any other decade (or era), which would it be and why?
I'd like to push myself forward a hundred years to the year 2121 and see what progress we've made as a global society, how have things improved? Are we all whipping around in solar powered aircraft? Have we ditched cars by then? Or do we teleport like in Star-Trek from place to place? I think technology will continue to improve rapidly over the next 100 hundred years.
What is your favourite quote and why?
I'm quite an avid fan of Sir Winston Churchill and I still really, really like his quote from The House of Commons in June 1940 which was "We shall we fight them on the beaches etc". It's just one of those really inspiring things. A lot of people don't really know the whole speech and there's been various films on Churchill that portrayed that, I think it's one those things that was just inspiring in terms of changing people's opinions about, "Should we give in to the Gestapo or should we continue to fight etc?" He'd already won them over with a fantastic speech.
As a speechwriter, I have to admire some of his speeches, in terms of what he did. He may not have been the greatest tactician or greatest politician at times, we witnessed the fact that he got kicked out after the war because the population wanted a change. In terms of his ability to work on the words with the power of the spoken and written word, it's all-powerful.
If you weren't in the fire industry – what would you be doing and why?
When I was at school, I wanted to be an RAF fighter pilot and so I went to RAF Biggin Hill, did the whole weekend assessment thing and then failed because I've got asthma and I concealed it. I'd had it when I was a kid, so I just said "I'm perfectly healthy" and I got through the whole assessment and there was only two of us left, they kind of just weed you out through the weekend. I got right down to the last two of us, then there was the medical at the very end on the Sunday night. They then said "You have asthma, don't you?" and I said "No, no" and they just caught me out and said "You do" and that was it.
So, I packed my bags and traipsed off home. To be fair they did offer me a job as a navigator, the pilot gets a full wing badge, but as a navigator, you only get half a wing with an "N" in the middle of it, which seemed a bit negative to me so I thought "No", I turned it down. They were really strict about it. They did say they're not really worried about our fighter jets because they only cost a few million quid, but to train you costs a lot of money, they don't have that many pilots, so it costs far more to train somebody than it does the cost of a piece of metal flying across the sky. I still admire them, I still admire the Red Arrows when I see them fly over and I'm thinking "That could've been me".
What's on your Spotify or iTunes?
Eagles, Fleetwood Mac, Pink Floyd, Queen, Led Zeppelin, some Aussie music as I go to Australia quite a bit for the job, or I did up until about a year ago. My wife makes me put Rod Stewart on there as well, she loves Rod Stewart.
If you could have any three people (dead or alive) over for dinner – who would they be?
Winston Churchill, Richard Branson because I would love to know what his thought processes are and so I'd love to actually know what he's done. He's not a self-made man, he did end up with quite a bit of money given to him in the first place but, I'd still be interested in seeing how he progresses his business ideas. Then finally, Jean Todt from Formula 1 and he is also now the UN road safety Special Envoy campaigner as well, so I'd love to know more about his career and how he got to where he is, what did he do to achieve that.
What two things would you take to a Desert Island?
A mobile phone and a solar charger, so it never runs out of charge but you can do everything you want on the phone. You can phone for help when ever you get bored with it, you can catch up with the news, with friends and family, you can follow the rugby results, you can stream Netflix, learn how to fish and make a camp fire, and anything else to survive
Name a book, movie or tv show that has positively shaped you and why?
The Churchills by Mary Lovell because that is a book about the history of the Churchills, not necessarily just Winston, but the whole family which was really interesting in terms of the way that some of those upper-class families existed in the past. The things that they did, they weren't a particularly moral family, they were all off going and having affairs with other people's husbands and wives. Did it positively shape me? It made me think that in a way, I wouldn't want to be like that. I'm interested in history and that was one of the things that drew me to choose that.
If you were an animal, what would it be and why?
A donkey, I love donkeys, I think they're fun, they're stubborn, you can sponsor a donkey as I do. There's a Donkey Trust too, they're great. Miniature donkeys are really cute as well, they're so much fun. Where I live there's some farm land just up and round the corner from us and they've got some donkeys on the land at the moment and you hear them braying in the morning, it's like their saying "Come and bring me my breakfast!" to somebody.
What is the best gift you've ever received?
Well, I have a terrible memory and I am terrible at remembering words to songs, so my kids brought me recently the words to Hotel California, which is one of my favourite Eagle tracks. I can never remember the words properly, so they've got the words framed and it's on my window sill just here , so if I want to sing along to it, there's the words.
What's your favourite thing in your closet right now?
It's probably my All-Blacks rugby shirt. I'm a great fan of the All Blacks despite being an avid England rugby supporter. I know it's a bit marmite sometimes. I have been to Auckland and Eden Park and actually watched them play as well against Australia. I've always loved the All Blacks, I have long thought they're brilliant, for such a small country with a population of only 4.9 million to come up with such an amazing culture of young boys playing rugby as a national obsession and now girls as well. It's just in-bred into them.
If you could have one superpower, what would it be?
It has to be seeing through walls. Our whole issue right now, around the cladding crisis, is just being able to see what's behind the cladding, where the fire stopping is missing, if there is any fire stopping at all. Then in terms of compartmentation, seeing how a building is constructed. As a building surveyor myself, there's many a times throughout my career where I've just wished I understood what was behind that plaster work or plasterboard and how has it actually been put together? Without taking a kango hammer to take it apart. So, I think seeing through walls would be fantastic. Think of the survey reports, how detailed they would be!
---
Professional Questions
What's the best piece of advice you've received?
Be brave and don't be afraid of the giants of the industry. I think it's easy for young people starting out in their careers to be intimidated and not have that confidence to challenge the accepted norms. I think sometimes a bit like the Grenfell Tower Fire in a way, accepted norms should have been challenged and that's something that's lived with me through my career, but if I could I would put my head above the parapet and challenge something as to "Why are we still doing this?". We've been doing this wrongly for the last one hundred years and you'll get shot down by the giants of industry, as I have many a time with people saying "Don't be preposterous, what are you talking about?" But, actually, it's a bit like what I call the "1922 Committee", they've been around since 1922 and they haven't really moved from that position and not taken on current thinking and current research and all that type of thing so, we need more brave people, definitely.
What time did you get to work this morning?
I'm always an early riser so, even with lockdown and I don't have to travel for an hour into Parliament Square anymore. I still get up at 6am and I'm at my desk by 7am. So, it's always a long day for me.
What does your usual day look like?
Right now, it's a mixture of very early in the mornings catching up with the business social media, Twitter, LinkedIn posts, just to see what people have been posting and what people have been saying about RICS or me. How the combustible cladding crisis is all my fault, all that type of thing. It's always quite amusing actually, some of the nonsense you get on Twitter in particular.
So, I always do business social media to begin with. Invariably my day probably starts with meetings from 9am onwards, occasionally 8.30am. I do quite a lot of speaking at International Conferences and it depends on the time zone, I might be in for one very early in the morning, or possibly late at night and so I plan my day around that. There's so many Zoom or Microsoft Teams meetings, that's one of the problems I think currently, because we're not in the office we just have perpetual meetings.
With Microsoft Teams as well, there's a chat function within Teams, which is in addition to your emails, so not only do I have to try and manage those hundreds of daily emails, but I'm now managing all these Microsoft teams chats that are going on. I thought technology was supposed to help you, so that's kind of my usual day. Or preparing for, if I'm doing presentations at Conferences etc. So, it does take quite a lot of work actually.
I have things like that and then catching up with people by phone sometimes. We do get a lot of enquiries, which I'm sure you guys do as well, particularly as RICS is a global organisation, with overseas enquiries coming in. Particularly because of the work we're doing around fire safety post-Grenfell and with the International Fire Safety Standards Coalition which I chair, we get a lot of enquires around that as well. That often involves jumping onto a call with someone I've never ever heard of before. I did one yesterday with an organisation in the States, it's easier to have a Teams conversation with them than to try and do it by email.
What makes you excited about the future of this industry?
I think the Fire industry has got a massive opportunity, it's like an open goal really, ahead of it. I don't think the Fire industry ever had such a golden opportunity to improve, to grow, to increase its membership. Good fire safety people are so much in demand and with the Grenfell Tower fire, although it's a tragedy, it has really woken up the public awareness of fire safety internationally, the need for fire safe buildings and there's a huge opportunity here.
In the past and I can say this hand on heart, many organisations like RICS and others were never really focused on fire safety. It would have been specialists people like me but we were in the minority and now it's one of our key corporate objectives, to take a leadership role in fire safety and make sure that everybody pulls together collaboratively, that's not just us, that's everybody in the built environment. That's one of the reasons we pulled together The International Fire Safety Standards (IFSS) Coalition with bodies around the world, of which FIA is a member as well, to use the global knowledge and experience of people, and research to improve fire safety in the public interest. There are massive opportunities here and overseas.
How do you persuade school kids to get interested in something like this? Because parents would say "Oh no fire safety, that sounds really dangerous, don't go anywhere near it" and there's very few degree courses as well and that's a problem that we all face. In terms of the Universities, they have changed their business model so they just want bums on seats. So, what's a popular course? They put a course together and flog that and sometimes things like fire safety don't tend to be that popular. It's like building control, I think there's only one building control degree course left now. So that's a real challenge in terms of the pipeline of people coming into the industry. But I would say in the fire sector there's a massive opportunity here, which we recognise and hopefully that will improve massively, the number of people, the number of professionals and firms that are operating in the fire sector, trained to a very good level, highly competent and being able to make a difference in the public good.
Regarding getting children interested and highlighting different routes of the fire sector, there could be a number of roles. You could be in the fire and rescue services, you could be in firms like the FIA, you could be a professional consultant in a number of different areas, there's massive opportunities here and I think, as I say, people do see the importance of fire safety and all the technology improvement as well. There's a massive need for really skilled competent people. It's a bit like the EWS1 cladding situation. It was reported widely in the press that there were less than 300 fire engineers available to do external wall assessments, the reality is there's less than 100 actually doing it, so that's shocking really but there just isn't that number of people in the market place that really understand this. It's a huge opportunity I would say.
What is the latest technology/invention/innovation you would like brought into the fire industry?
There's an interesting one around digital data. There was a really useful webinar by BSI recently, which was around the Golden Thread, and there's a Golden Thread working group of BRAC for example that are working on this and how that digital model for the fire safety case going to work in practise I think is really important. So, for a lot of small firms, it's just not practical to buy the software, to get trained on the software etc. Collecting the right data and be able to share its operability across many different stakeholders I think is quite difficult. If we could ramp up the ability and support to bring this technology in sooner, it would really, really help. So we don't for example have to go scrambling around paper records trying to find something in the building control office, how they got approval and what the products were that were signed off etc.
What do you like about the fire industry?
It's a dedicated specialist sector. The thing that kind of hacks me off sometimes is when you get what we call "GP's", general practitioners who are actually jack of all trades and master of none and it's a bit like going to your doctor these days, you probably won't get a very good specific diagnosis because they have to cover so many different things.
What I like about the fire sector is that people are specialists and you should be able to go to somebody in that sector who specialises in it and knows all the British or European Standards or NFPA standards etc that exist in their particular area without having to go the equivalent of a GP doctor and go "Well actually I don't really know the answer to this, I'll have to send you away for some more tests, send you to a specialist". You think what a waste of time that was.
How does your work and family life come together?
Well, we're all here together, apart from my daughter who's just moved out to her flat now. My son is training to be a chartered surveyor so we have interesting evening chats about what he's going through, he's doing his APC assessment later this year, so we talk about all sorts of weird and wonderful things, mostly rugby related. We talk about construction and the property industry and things he did or didn't learn at his University course, which I think he should have learnt.
What matters most to you?
I think for me it's about improving society. One of the things I've really taken to heart is within the RICS we have a Royal Charter and that Royal Charter is to "act in the public interest at all times". So that's not to act in the interest of our members or our regulated firms which sometimes they don't quite understand. They think we're here as a membership club and we should be doing what they tell us to do, but our Royal Charter would be quickly taken away from us if we didn't act in the public interest. So there are things we may controversially say, something that some of our members don't agree with and that's simply because we think it's in the public interest to say that and have developed policy along those lines. It's about being ethical and being professional, and setting aside commercial interests, being independent. Commercial interests for us are a massive conflict of interest sometimes, so the whole ethos of the RICS and it's 153-year history, is to act in the public interest at all times.
That's why I think we get the respect of government ministers and others, not just in the UK, but around the world in terms of, we're here to try and help, we do what's best. Even if it's a conflict of interest with ministers sometimes, they might not like what we're saying politically but, we will still say it.
I think for us, as the largest professional body of its type in the world, we know that we can really influence policy change and that's the thing that appeals to me. We're right at the cutting edge, of really changing industry and bringing pressure to bear.
What would you tell yourself at the age of 21?
"Watch out for professional indemnity insurance", having been in practice myself running a big firm where I was the one signing the cheques for the professional indemnity insurance. It seems to have been the bane of our industry life for 40 years or so, trying to do the right thing by professional indemnity insurers as opposed to doing the right thing for your clients.
It's about doing something for the public good and not seeking glory for yourself. You see with celebrities, it's all about themselves on social media. But I think doing something positive for society is rewarding, there's a lot of us working behind the scenes in the public interest that are not seeking glory and I think that's what motivates me. If we achieve something, good. I don't want to be on social media preening around it.
Where do you want to be in 5 years?
Probably retired! To have more time to improve my golf. I won't be playing rugby but certainly watching it. I'd like to do some more work with the UN as well because the UN is supporting our IFSS Coalition. I want to try and do some more with them probably on a voluntary basis because they never have any money, so I'd want to keep my hand in if I can, helping out with that type of work internationally. We've built up so many good contacts around the world now, we've got over 80 professional body organisations in the Coalition, it would be a shame to let that go. This year we're going to be launching a Decade of Action for Fire Safety supported by the UN, that's from 2021 to 2031 and that will include a whole load of things around fire safety from education, training, data, capture, standards all that type of thing. So, I want to, if I can, keep pushing that forwards.
Why is the FIA important to you and the industry?
It's really important that we all collaborate together and I think sometimes, some of the organisations are not very big or very well resourced, they don't have the time and energy to devote to this global initiative. I believe the FIA is a really important player to that, it's influential. It's got great members who can all help us, with volunteering their time etc to support us. We're always looking out for global experts to support what ever standard or guidance or event or whatever it is that's required. I firmly believe collaboratively we can work better together. In the past the fire sector has been quite fragmented. But working together, which the Grenfell Tower fire has made us all do, in a way, is something which has worked for the good. In the long distant past there's been quite a competitive industry. You would have one professionally body competing with another, RIBA would never even talk to the RICS or vice versa and that type of thing, which is crazy really, we should all be working together. So, I think it's really very important that the FIA plays a big part in that.
What do you want to say to the readers?
The science of fire knows no geographical or political boundaries, a fire is a fire, where ever it occurs. What we do need to do is to work together to harmonise how we deal with that by sharing best practise and knowledge and making sure, that it's not just in the four nations of the UK, but around the world. We all have our part to play in improving fire safety, be that the members of the public, residents, occupiers, owners, tenants and us professionals. We all have our part to play in fire safety. You can't just leave it to the experts, everybody has a really important part to play in this. I just relayed that message to our staff within the RICS who were kind of thinking "It's just the fire safety team dealing with this", well no, it's everybody actually who has a part to play in this.
---
If you would like to get involved with Fireside Chats please contact Adam Richardson on [email protected].
*All answers given are not reflective of the FIA views and thoughts and are that of the individual who was interviewed.

Related posts
02 August 2023

By Kirsty Lavell, Marketing Exec

01 August 2023

By Kirsty Lavell, Marketing Exec

03 July 2023

By Kirsty Lavell, Marketing Exec