Bandits at 12 0'Clock Over Hendon!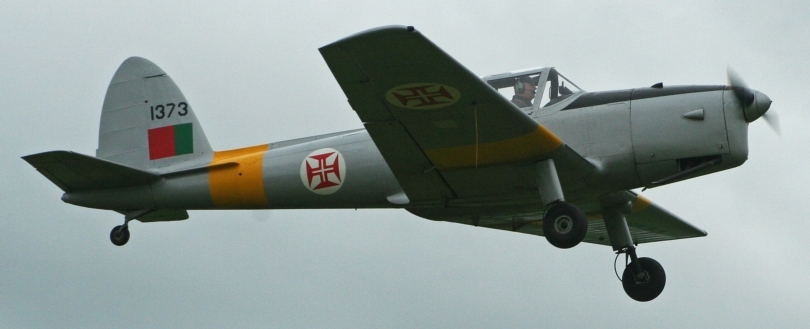 Bandits at 12 0'Clock Over Hendon!
Having worked in the fire industry for well over 30 years I know that I'm getting on a bit but a day out recently speaking at a fire seminar at RAF Hendon took me back even further to the late 1960s – is that really getting on for 50 years ago?
As a callow youth I had the great fortune to fly Chipmunks out of RAF Woodvale and that included aerobatics such as stall turns and barrel rolls. Imagine the scene - a spotty youth trying to keep down his breakfast while fighting to control the joystick as he hums Eric Coates' Dam Buster march and shouts into the throat microphone 'Roger, Woodvale Tower. Bandits at twelve o'clock. Wilco and out.' Too much reading of Biggles methinks…
And to compound my elevated age the Chipmunk was a replacement for none other than that famous biplane the Tiger Moth!
So what reminded me in particular of my advanced years? Well it was the immaculately preserved Chipmunk in the Hendon Museum and my guess is that it could have been there nearly 20 years having retired from RAF service in 1996!
However, the seminar was anything but dated with much information regarding the up to date approach of London Fire Brigade and, in particular, its enforcement activities. The LFB speaker also discussed their initiatives with sprinklers and false alarms not to mention Primary Authority Schemes and trends in fires and their associated causes.
Trade speakers at the seminar gave excellent presentations on numerous subjects including Technology Evolution via Digital Platforms, Lifetime Cost Management, Radio Fire Detection, Aspirating Fire Detection and the Door Control Standard BS BS 7273-4:2007.
Most seminar delegates also took advantage of the Museum and, being around military aircraft, many remembered their time in the armed services. Indeed it's only when you get talking to people in this type of situation that you realise how much some have achieved in life with many of them having risked their lives for the greater good of us all. Some of the exploits told made my stall turn in a Chipmunk seem pretty tame and my playing at being a fighter pilot pretty pathetic…
Related posts
02 February 2023

By Kirsty Lavell, Marketing Exec

23 January 2023

By Kirsty Lavell, Marketing Exec

23 November 2021

By Adam Richardson, General Manager