A Song For Departure: The Fire and Rescue Mission to Brazil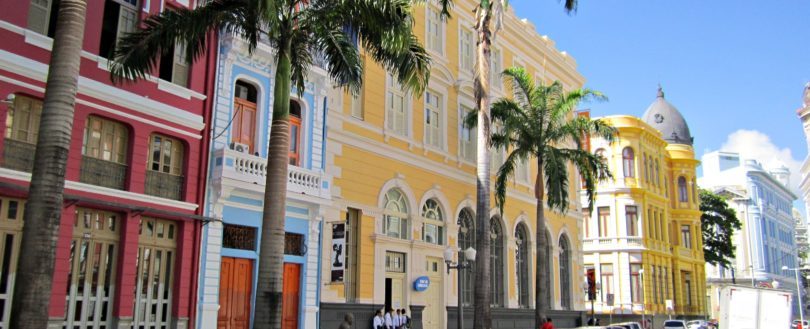 A Song For Departure: The Fire and Rescue Mission to Brazil
Trade mission to Brazil - get involved!
'There's an awful lot of coffee in Brazil' as Frank Sinatra informed us back in 1946 on the first recorded version of The Coffee Song and later covered by many, not least the Muppets in a 1997 episode of Muppets Tonight. Frank was quite right of course and given his alleged mafia connections, no-one was inclined to argue.
Brazil remains the world's largest producer of coffee, responsible for about a third of it, although as a percentage of its total exports, it's declined from over 50% in 1960 to just 2.5% in 2006 and with iron ore, crude petroleum and soy beans all now ahead of the venerable bean [not to be confused with the Venerable Bede, the Anglo-Saxon monk and scholar]. This is less to do with any decline in their coffee-producing capability but rather the growth of their other industries. In fact, Brazil was one of the largest growing economies from 2000-2012 and its GDP of over 5% overtook the UK at the latter end of this period. It experienced a recession in 2014 but has now recovered to post a 1% GDP growth in 2017 and remains the 9th biggest economy globally by nominal GDP.
At this point, I sense that our dear readers would rather wish me to get to the point which is to offer some last minute publicity for the overseas trade mission to Brazil. In response to a requirement from the Sao Paulo Fire Service potentially worth £80 million, the Joint International Fire Board [JIFB], the National Fire Chiefs Council [NFCC] and the Department for International Trade [DIT] Defence and Security Organisation [DSO] have organised this visit which takes place over 19th-21st February.
The opportunities cover a wide area of firefighting capability and include fire appliances, underwater rescue equipment, mobile and permanent command centres, IT and comms, breathing apparatus and personal protection equipment.
The trip will enable you to learns about opportunities in the Brazil fire market and to network directly with acquisitions representatives from the Fire Services of the 26 States of Brazil in one place at the same time. You'll also be able to showcase your products and services supported by the UK government and help define the client's requirements as part of relationship building and exploring opportunities in-country.
On 21st February, the mission will visit the capital Brasilia where companies will have a chance to meet with decision makers from the Fire Services from the other 25 States of Brazil and representatives from their Ministry of Justice as well as local Industry. This will take place in the British Embassy Brasilia.
The participation fee is £1000 [excl. VAT] which covers the costs of putting on the event, including venue hire, interpreting and receptions.
We currently have seven companies going over to Brazil but the deadline for sign-up has been extended to 19th January for others to participate in placing themselves in the forefront of a real and imminent project to supply UK Fire and Rescue products overseas.
If you have any enquires in the meantime please contact Richard Freeman, Senior Police and Security Adviser DIT DSO via email: [email protected]
If there's an awful lot of coffee in Brazil, there is also an outstanding opportunity for UK Fire and Rescue suppliers. At this point, I really wish to thank my colleagues at the JIFB, notably Sarah Adamson who travelled to Sao Paulo to develop this opportunity late last year, and DIT personnel in London and Brazil who have put together a superb programme for the mission that will place UK suppliers in pole position to take advantage of a major sales opportunity.
To sign up for this mission, go to the Eventbrite website to book by clicking here; Password for the link is BrazilFire.
If you find coffee not particularly to your taste, other beverages are of course available. Everything Stops For Tea was first performed by Jack Buchanan and was featured in the 1935 musical Come Out Of The Pantry. Buchanan crooned this gem in an impeccable English accent although he was born and raised in Scotland. He enjoyed a long and successful career in the theatre and in film although his death in 1957 prevented him from that ultimate stage and screen pinnacle of achievement, an appearance on the Muppet Show.
Related posts
02 February 2023

By Kirsty Lavell, Marketing Exec

23 January 2023

By Kirsty Lavell, Marketing Exec

27 September 2021

By Adam Richardson, General Manager