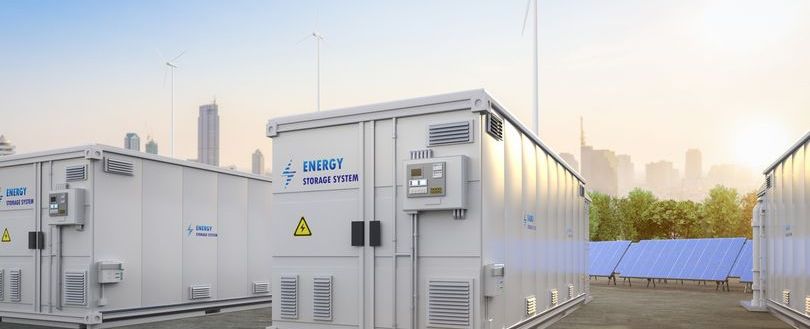 A planned battery storage site raises explosion concerns
In Heath, Harmony Energy wants to build a battery storage facility. So far, the plans have been opposed by about 800 people.
Numerous people are opposed to the plans, and fire chiefs are worried about the possibility of an explosion at a proposed battery storage facility close to Wakefield.
The system will be put in place at Heath by Harmony Energy to collect any extra energy produced by renewable sources.
The risks are "very real and are becoming more frequent," according to the West Yorkshire Fire and Rescue Authority (WYFRA).
The business claimed that all battery technology had passed NFA standards of testing.
When demand increases and energy production declines, battery storage facilities aim to release energy produced by the sun and wind.
If plans are approved, about 60 containers holding lithium-ion batteries would be positioned on what is presently farmland in Heath.
The Local Democracy Reporting Service claims that a WYFRA report identified potential public dangers, including contamination of the local water supply and a densely populated area being exposed to a vapour cloud.
A consultation letter submitted to Wakefield Council stated the fire authority "finds it concerning" there is no specific fire safety information in the proposals.
'Let it burn'
In the report, senior fire protection officer Chris Kemp said: "The risks of vapour cloud, thermal runaway and explosion are unfortunately very real and are becoming more common as we see an increase in the number of BESS [battery energy storage system] installations rise."
He said firefighters would be left with two options - to "let it burn" or use about 5.5m litres of water over a 24-hour period, with the former risking "a chain reaction from one unit to the next".
"If we were to let it burn, there would be a significant impact on the highly populated suburbs which would all be significantly impacted from the vapour/smoke plume," said Mr Kemp.
The report also highlighted issues for Yorkshire Water and the Environment Agency over water supply and "ground water seepage".
"Any incident at the site is likely to create a significant vapour cloud and it may be necessary for us to request that transport routes in the vicinity are closed for a period of 24 hours whilst the incident is dealt with," the report stated.
A Harmony Energy spokesperson said the company currently "owns and operates in excess of 500MWs of energy storage systems" in the UK.
"The sites would be uninsurable if there was any question of doubt about their safety.
"We approached the West Yorkshire fire services in June to invite them to our operational sites to learn about the technology - we are awaiting their response.
"We are currently consolidating fire safety information to share with the local planning authority and we are confident this will appease concerns."
The plan has been opposed by almost 800 people.
Campaigners expressed their "gratefulness" that the fire service was bringing up issues related to health and safety.
"We urge Harmony Energy to do the right thing and withdraw this plan and find an alternative, more suitable site away from this historic heritage landscape that is within metres of many people's homes," a spokesperson for the "I Love Heath Common" campaign said.
Our eNews provides regular insight into industry trends, news headlines, and product and service information. For news articles parallel to those mentioned above, sign up for our eNews. Click here to sign up: Subscribe to our enews (fia.uk.com)