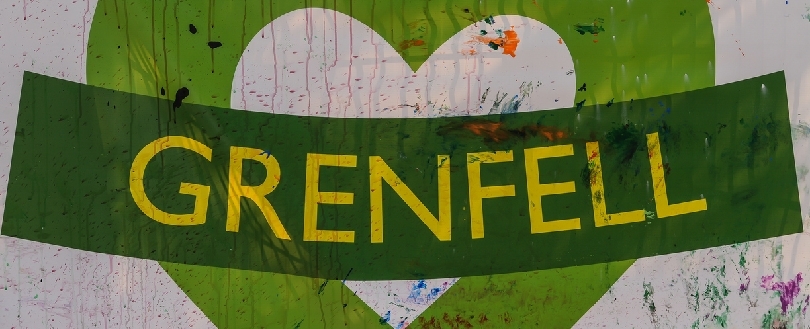 What has the Grenfell Tower Inquiry taught us so far?
The Grenfell Tower Inquiry has paused for its summer break. While we have much to learn about the refurbishment, with many key witnesses yet to come, this early stage of the inquiry has taught us a lot.
Fire safety was not considered - and if it was they weren't serious about it
'As the process of switching one cladding product for a cheaper one played out, little thought was given to fire safety. A certificate was provided by the manufacturers of the product – Arconic – which appeared to confirm that the material had a Class 0 rating, and that was really as far as the consideration went.' The class 0 rating was a mistake by the central government who will give evidence in 2021.
'Simon Lawrence, contract manager at Rydon, assumed that this detail would be handled by architecture firm Studio E and specialist cladding contractor Harley Facades. He said that he thought building control – the local authority inspectors who sign off a construction project as compliant – would catch any mistakes ... Mr Lawrence had been involved in Rydon projects that installed ACM on high rises in Newham and Camden without any issues being raised. Despite many cladding fires globally before Grenfell, beyond a cursory look at the certificate, no one appears to have stopped and seriously asked themselves the question of fire safety.'
However, there was one individual who did question the fire safety of the cladding that is Claire Williams, project manager at Kensington and Chelsea Management Organisation. Claire Williams brought up the parallels between the fatal fire at Lakanl House in south London and the cladding that was set to be used on Grenfell Tower in an email to Mr Lawerence in late 2014.
"Simon, I am just writing to get clarification on the fire retardance of the new cladding – I just had a 'Lacknall' [sic] moment," . There is no evidence that Mr Lawrence responded to this email.
Thus far in the inquiry, it appears that some risks were taken into account they were not taken seriously as an email from 2015 show key members of the team predicting the cladding 'failing' in fire.
---
Failings of fire safety consultants
Exova was the expert fire safety consultancy who worked closely on Grenfell Tower. 'The firm produced an outline fire safety strategy for the refurbishment plans in 2012, which was updated twice in 2013. But this strategy simply did not consider the cladding'. This may have been as their attention was focussed on the lower floor levels that were being converted from residential to commercial use.
Exova's 2012 report and the two updates in 2013 included the phrasing: "It is considered that the proposed changes will have no adverse effect on the building in relation to external fire spread but this will be confirmed by analysis in a future issue of this report." This final report was never released as Rydon dropped Exova as it believed that their services were no longer necessary. Yet Mr Ashton from Exova in an attempt to appear helpful 'sent or received over 40 emails regarding ad hoc queries' with many relating directly to the cladding. Mr Ashton failed to warn of the danger around the cladding and in fact, some of his comments were misleading.
Further communication from Exova revealed a plan to "massage the proposals to something acceptable" which poses the question are fire consultants paid to guide plans past building control or to provide insightful, honest and accurate advice on how to make a project as safe as can be?