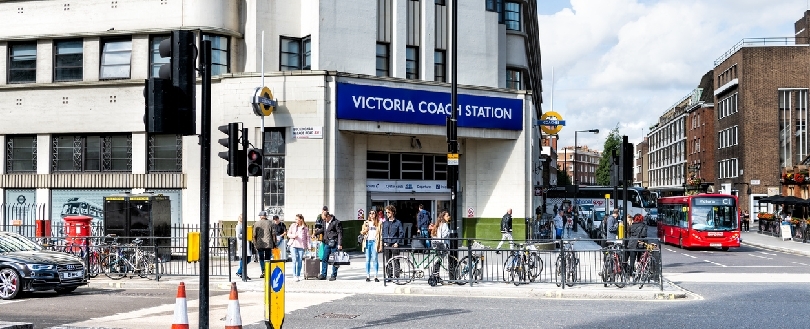 Victoria Coach Station found to have serious fire safety failings
Victoria Coach Station branded "walking disaster area by fire safety expert
WHAT WAS FOUND

With 14 million passengers travelling through Victoria Coach Station if fire safety failings are not remedied then we could witness another fire-related tragedy. London Fire Brigade has sent a 10-page report filled with concerns and recommendations on Victoria Coach Station to Transport Trading Limited which is a subsidiary of Transport for London.
Issues ranged from a faulty sprinkler that was out of action for more than two years, confusing fire escape notices, "inadequate" emergency routes and items stored on a staircase. Now that transport bosses have been made aware of the fire safety issues, assuming they did not know before, they have been given until March 23rd to fix these problems.
'In their report the inspectors said fire exit signs at Victoria Coach Station were "of mixed standards" and spotted "contradictory" signs in the mobility lounge and "degraded" signs in the maintenance workshop and mezzanine floor. They said people could "become confused and delayed attempting to understand contradictory or illegible emergency signage" during an emergency.'
What's more, inspectors found that fire exit signs at the station "were of mixed" standards, contradictory signs were also found in the mobility lounge whilst degraded signs where located in the maintenance and mezzanine floor. As a result, people could "become confused and delayed attempting to understand contradictory or illegible emergency signage" during an emergency"; which could put the lives of firefighters at risk unnecessarily if they had to search for people who were not at the correct assembly points during a fire.
In addition, Victoria Coach Station was found to have failed to undertake a mock emergency fire. Employees have also claimed that they had not been given "clear and relevant information" about fire alarms and the sprinkler systems which could have led to delay in firefighting.
WHO HAS SAID WHAT
Nickie Aiken, MP for Cities of London and Westminster has reached out to the deputy mayor of London and the Transport Commissioner to voice her concerns.
The MP stated:
"I'm greatly concerned to learn that TfL has received an enforcement notice by the London Fire Service for Victoria Coach Station. "Passenger and employee safety should be the top priority. I hope and expect that TfL will take this issue very seriously and comply."
An independent fire safety expert Stephen MacKenzie added:
"There are some quite concerning findings, Victoria coach station is by far the worst I've seen in a long time.
"Imagine that on a Friday or Saturday night or the festive holiday season, you have got a big disaster. You have got a major problem at that station."
The failings at Victoria Coach Station show the importance of responsible owners undertaking fire risk assessment because they can provide life-saving insights into where fire safety can be improved or where fire safety measures are failing. If you are the responsible owner of a building and are looking at getting a fire risk assessment, to ensure that you are employing the right person/company by making sure they have relevant and up to date qualifications and that they have received third-party certification. If you are still confused, look for one of the FIAs members.