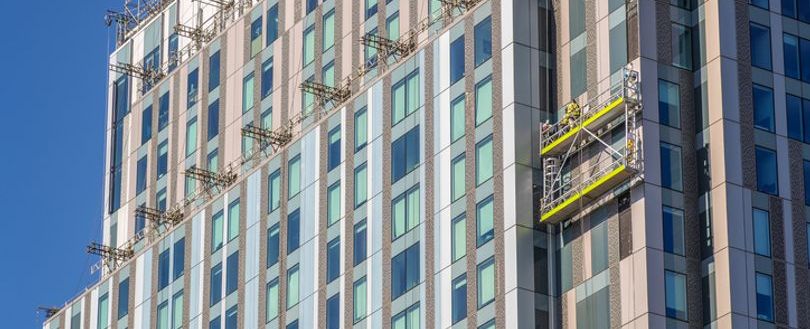 Urgent call for fire safety works at high rise building in Basingstoke to progress
An urgent call has been made for a house builder to progress with fire safety works at Crown Heights
As previously reported, the external cladding at Crown Heights, which has around 250 flats, contains the flammable material 'expanded polystyrene' and features no firebreaks.
This means that should a fire break out, it could engulf the entire building in a similar manner to the Grenfell Tower tragedy in 2017.
The original developer of the building, Barratt Homes Southern, is currently in the process of undertaking a risk assessment on Crown Heights to see what work needs to be done, with new fire systems, such as heat sensors, in place to try to reduce the risk of fires.
However, the lengthy process has left residents of the building upset.
Basingstoke MP, Maria Miller, chaired a meeting of the Crown Heights Residents Association, and Barratt Homes.
Ms Miller said: "Crown Heights residents have been under untold pressure, as a result of the uncertainty around when fire safety works would be complete in their building. It is important that those responsible for the works keep residents updated on the work they are doing, and it is reassuring that, in light of this meeting, Barratts have also agreed to direct dialogue with residents going forward".
"I welcome that some progress is being made. Barratt's have signed the Building Safety Pledge and have now commenced the Fire Risk Assessment of the External Walls, which is due to be completed in December. Residents will also be reimbursed the service charge fund for the cost of the Waking Watch. In the meeting, Barratts were clear they will work directly with residents needing to re-mortgage, providing the necessary information required by mortgage lenders, once a costed and funded remediation plan is agreed."
Nurse Peter Bell, who has a shared ownership mortgage on a flat in Crown Heights, said that he has been "effectively trapped" due to the cladding on the building.