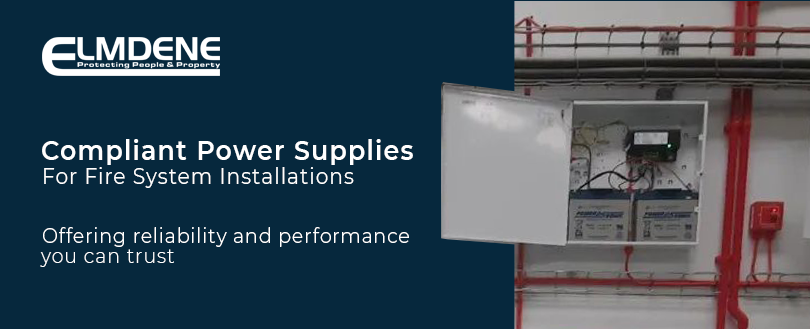 Unlock the potential of your fire system with a reliable EN54-4 power supply
* Sponsored Article *
When it comes to installing a fire system, reliability and longevity are crucial. Don't settle for anything less than the highest quality. From design to integration, it's essential to work with manufacturers who prioritise the significance of your power supply requirements.
Did you know that the entire functionality of your fire system relies on the power supply? That's why choosing a good quality EN54-4 power supply is so important.
Here's what you should consider when selecting a power supply:
COMPONENTS: Are they top-notch? Opting for cheaper alternatives can compromise the lifespan and reliability of the power supply.
TESTING: Has the power supply been tested to withstand the environmental conditions it will encounter? Don't hesitate to ask about temperature ranges and the quality of capacitors and FETs.
ENCLOSURE: Is it spacious and sturdy enough? The enclosure should protect against the day-to-day elements while providing integration flexibility.
AIRFLOW: Will the power supply stay cool during operation? Reputable manufacturers will ensure proper airflow, extending the life of the device.
CERTIFICATION: EN54-4 certification guarantees that the power supply meets fire detection and alarm system standards. Accredited third-party testing provides objective validation.
Choosing low-quality power supplies for your fire protection system puts everything at risk. Fires can be devastating, compromising safety, property, reputation and even causing legal issues.
Fortunately, Elmdene offers a wide range of high-quality EN54-4 power supplies certified and backed by a Lifetime Warranty. Designed in the UK with the specified components, their power supplies provide assurance and peace of mind.
Don't compromise on safety. Trust Elmdene, a globally recognised brand specialising in power supplies for fire systems. Contact our experts today to find the perfect solution for your needs.
With the best practices for Fire system power supply selection in mind, use this PSU Selector tool to find the perfect solution to your system specification easily.