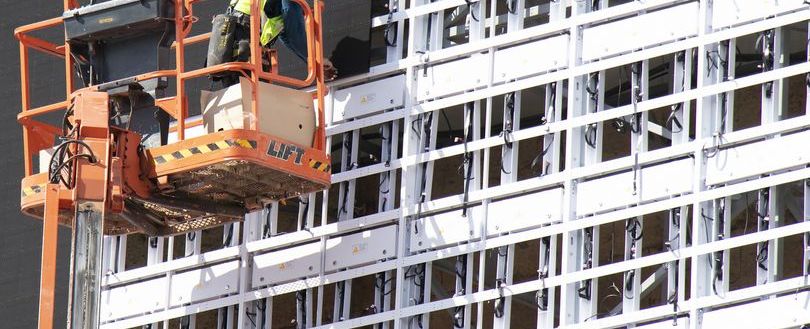 UK residents suffer from cladding bills
More than four years after a fired raged through the 24-floor Grenfell Tower apartment building in London, causing 72 deaths, the government has told builders and developers they must fund and replace non-compliant cladding on buildings that are 11 to 18 meters tall—at an estimated cost of $5.5 billion.
By March, the industry must develop a plan to replace cladding on medium-rise buildings of the type that caused the Grenfell inferno or face government mandates. Taller buildings are covered by another government plan.
One of the UK's largest residential builders, Persimmon plc., broadly welcomed Gove's plan. "We share the secretary of state's aspiration that leaseholders should not have to pay to remove cladding," it said. The company said it had already decided that leaseholders should not have to cover the cost of cladding removal.
Since the Grenfell fire in June 2017, the British press has been full of stories of leaseholders left facing huge bills to replace flammable cladding while being unable to sell their homes, which have been rendered worthless.
Gove's plan – to give developers until March to come up with a plan to foot the £4bn bill to fix cladding on medium-rise blocks – rests on giving the housebuilders very little room for manoeuvre and stopping them from pointing the finger elsewhere, at least in the first place.
Gove will threaten to strip builders of valuable government contracts and access to subsidies such as the help-to-buy programme unless they promise to do two things: "Fund and undertake all necessary remediation of buildings over 11 metres that you have played a role in developing" and "make financial contributions this year and in subsequent years to a dedicated fund to cover the full outstanding cost to remediate unsafe cladding on 11-to 18-metre buildings".
Tory MP Stephen McParland, who has campaigned on behalf of leaseholders ever since bills began arriving to remove cladding several years ago, is now seeking urgent clarification over whether there will be similar support to cover missing firebreaks identified in the cladding review process.
"These firebreaks stop fires spreading from flat to flat and give emergency services the time to respond to save lives," McParland said.

"Overall, it is an amazing step forward for leaseholders and we must welcome this as we work together to make our buildings safe."
Former Conservative party leader Iain Duncan Smith said the two cladding charges was "very welcome news for people whose homes have been blighted by fire safety problems and dangerous cladding".
In the meantime, the Treasury has made clear that any public funds required will have to be diverted from the Department of Levelling Up's existing budget, according to a letter leaked to BBC Newsnight.
However, construction lobbyists argue that firms that manufactured or supplied combustible cladding should be urged to shoulder the financial burden; whilst the Home Builders Federation (HBF) said the largest housebuilders had already spent or committed £1bn to fix the buildings for which they were responsible.