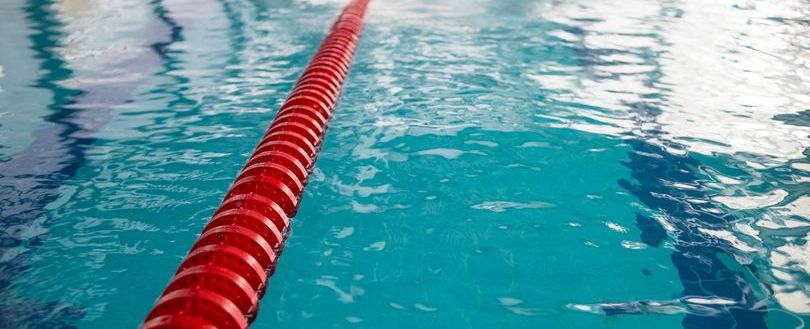 The operators of Bedford Oasis Beach Pool received a fire health and safety warning
Concerns about fire safety and broken panic alarms have been raised after the inspection of a town's pool. 
Fusion Lifestyle, the organisation responsible for managing Bedford's Oasis Beach Pool, has been issued a notice for improvements in health and safety standards, with a particular emphasis on fire safety measures. The inspection conducted on August 3 and 4 by Bedford Borough Council unveiled significant concerns regarding emergency alarms in the steam rooms, which were found to be "not operational."
The council's inspection brought to light several key issues. The inspector, in the notice document, specifically highlighted the alarming obstruction of fire exits, prompting heightened apprehension about fire safety protocols. In response to this concern, the inspector promptly engaged Bedfordshire and Luton Fire Service, who were summoned to assess the site.
"It appears that there is no provision of hot water across the entire site, including customer toilets and showers," the inspector added.
On July 31, the Local Democracy Reporting Service (LDRS) was copied into an anonymous email sent to the council's Environmental Health and Trading Standards department, which claimed there hadn't been any hot water at the venue since "January 2023". The email also alleged that the panic alarms installed at the pool were not functioning properly, posing a potential risk to public safety. These concerns highlight the need for immediate action to address the fire safety issues and ensure that all necessary repairs are made to maintain a safe environment for visitors at Bedford Oasis Beach Pool.
Concerns were also raised about members of the public being able to access restricted areas, and a cleaning cupboard in the changing village was left unlocked.
"This matter has previously been brought to your attention on January 17, 2022," the notice stated. The inspector said it was clear during her visit that Fusion Lifestyle had "not made appropriate arrangements" to ensure "the health and safety of employees and members of the public."
The operator has until September 4 to correct the situation. The council sought a statement, but it declined since the improvement notice is still being appealed. The LDRS and the BBC contacted Fusion Lifestyle for comment, but they did not get a response. The health and safety warning highlights the urgency for the operator to address the fire safety concerns and fix the broken panic alarms promptly. Failure to do so by September 4 could have serious consequences for the pool's operation and public safety.
Our eNews provides regular insight into industry trends, news headlines, and product and service information. For news articles parallel to those mentioned above, sign up for our eNews. Click here to sign up: Subscribe to our enews (fia.uk.com)