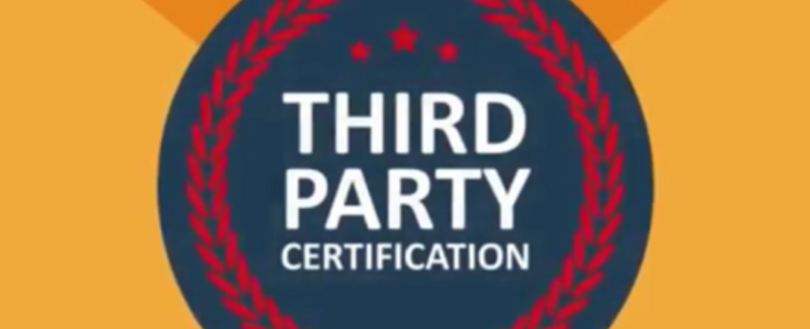 The FIA's route to certification package
To gain assurance when sourcing fire safety contractors or products, you should seek third-party certification. Our Compliance Manager, Kevin Stearms discusses third-party certification and why you should become certified.
If your company is involved in fire protection - whether it is designing, installing, commissioning or maintaining fire detection and alarm systems, emergency lighting, or gas suppression systems. Commissioning, installing and servicing portable fire extinguishers or completing Life Safety Fire Risk Assessments and you're looking to navigate the Route to 3rd Party Certification, then please read on:
When sourcing fire safety contractors or products, third-party certification is the best way to gain assurance. The certification ensures that your suppliers have been independently verified, are regularly audited and certified, and are competent to undertake the work you require. It also assures they are working to relevant standards and best practices.
We require third-party certification to become a fully-fledged FIA member, so the criteria for membership can sometimes prove a barrier for a company. To become a member click here
As well as this, Third-party certification, and the process of getting certified, can be complicated if you aren't sure what it means or how to go about getting it.
For those that aren't already in the know, getting third-party certification means that an independent company (Certification Body), will assess you and recommend you for certification to your chosen Scheme (this can also include ISO 9001:2015, linked to one of the schemes above). There is an audit process for both the office management side of your company (Quality Management System or QMS), and an audit and assessment of the actual work being carried out - usually a site visit or 2, with an engineer to determine competency and industry knowledge.
It's not quite like steering the Starship Enterprise into places no one has gone before, but it can be a step into the unknown, which understandably can be a worry if you're planning to get 3rd party certified and then don't get recommended for certification after the audit by the Certification Body. That kind of situation can add extra time and cost to obtaining certification; a hassle that no business needs.
If this is ringing a few familiar bells, then you may wish to consider the FIA's Route to Certification Package. Put simply: the FIA will give you face-to-face support to sort out all the paperwork you need to gain third-party certification, as well as a payment plan in quarterly payments, over 9 months for the total costs involved and a year's free membership with the FIA.
Once you sign up to the Route to Certification Package, you'll get the support of the FIA's Compliance Manager through face-to-face visits at your place of work, and further support via email and over the phone to ensure that you are guided through the whole process and in some cases, beyond the actual audit.
You'll be given your options for certification with the expert guidance of the FIA - you'll gain a clearer understanding of which certification scheme to undertake, and which certification body to obtain the audit from. Following that you'll get further support to work your way through the certification scheme you've chosen to get recommended for certification (hopefully) the first time - no hassle, no worry about whether you'll be recommended for certification.
And the good news - you don't have to wait until you've become fully certified to become an FIA Member. Once you've signed up for the Route to Certification Package, you can be a probationary Member, and access all the benefits of Membership right away, including the discounted training and the first year's membership free of charge.
Worthwhile, wouldn't you say?
For further information, contact Kevin Stearns (Compliance Manager) at [email protected]