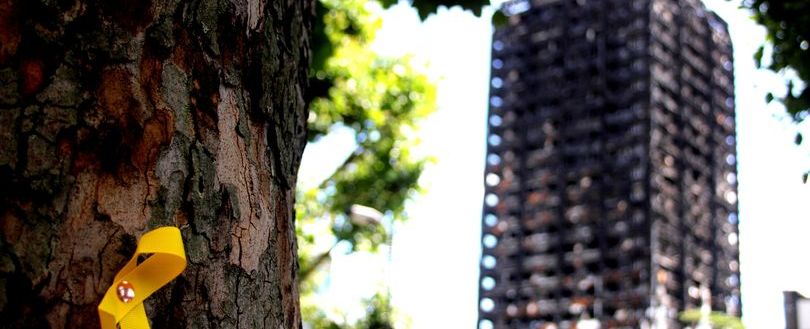 Supply chain warning over building safety deadline
The government's deadline for developers to commit to fixing unsafe towers could lead to "conflict and costs" as pressures are passed down the construction supply chain, a trade body has warned.
In a letter to developers, levelling up secretary Michael Gove has given a six-week ultimatum to sign up to a new contract to fix historic safety defects or face being banned from new construction work.
Commenting on the impact of the contract, Finishes & Interiors Sector (FIS) chief executive Iain McIlwee said: "This letter is a significant moment for construction and, while it is positive that the weight has rightly been lifted from the leaseholder, it darkens the shadow that hangs over the construction sector.
"The inevitable next step is, for the developers that sign, to start to look to offset their liabilities onto the supply chain."
Last year, 49 developers signed a public pledge committing to do the right thing to protect leaseholders and residents. The new contract will make those commitments legally binding.
The contract will require developers to take responsibility for all necessary work to address life-critical fire-safety defects arising from design and construction of buildings 11 metres or more in height that they developed or refurbished over the last 30 years in England.
The FIS chief executive highlighted that the government itself has recognised that the knock-on consequences of retrospective regulation in the construction sector could mean that onerous contracts are foisted on sub-contractors, transferring the legal risk of non-compliance onto the supply chain.
McIlwee added that sub-contractors should be given better protection against rising costs or legal claims made against them.
"The Building Safety Act is undoubtedly a force for long-term good, but to truly support transformation in the shorter term it needs to be mirrored by a tightening of the Construction Act and some protection to SMEs in the supply chain," he said.
"My fear now is that this opens the door to conflict and cost – adversarial behaviours will undermine change and resources that would be better expended on transformation and putting right mistakes of the past will be wasted."
Meanwhile, Mick Platt, director of the Residential Freehold Association, called for costs to be passed onto cladding manufacturers in cases where money cannot be obtained from a building's developer or owner.
He said: "If Mr Gove is serious about ensuring those to blame are held to account for fixing this problem, then he will revisit the current policy which passes costs onto leaseholders and freeholders who played no part in the creation of this crisis including seeking legally binding commitments from the cladding manufacturing industry who should also provide funding for remediation."
Meanwhile, Grenfell campaigners have called for "meaningful change" on the government's approach to deregulation after Michael Gove admitted that "a broken system" led to the tragedy.
To finish reading the full article, visit the SOURCE here.
Our eNews provides regular insight into industry trends, news headlines, and product and service information. For news articles parallel to those mentioned above, sign up for our eNews. Click here to sign up: Subscribe to our enews (fia.uk.com)