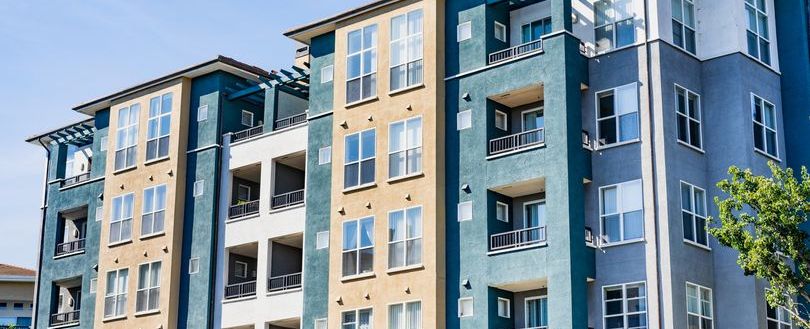 Suppliers blame Willmott Dixon's 'negligence' in cladding court battle
Willmott Dixon has been accused of "contributory negligence" by two companies that it is trying to sue over combustible cladding on a mixed-use development in Woolwich, London.
Aecom and AIS Chartered Surveyors have both pointed the finger back at Willmott Dixon, which is trying to recoup the costs of remedial work after settling a claim with its client, Tesco, in April 2022. Aecom was the fire consultant and AIS was the fire consultant on the project.
Willmott Dixon claims that the original external wall system (EWS) installed on the 17-storey Woolwich Extra scheme in south London was faulty, filing a lawsuit last month against Aecom, AIS, facade specialist Prater, its parent company Lindner, and architect Sheppard Robson.
The contractor argues that each of the defendants should be held liable for breach of contract in allowing the defective design and construction of the EWS and cavity barriers. However, newly-published documents outline the counter arguments by the defendants.
Aecom says all of its co-defendants may bear some responsibility, while Prater blames Willmott Dixon and Sheppard Robson for the problems, arguing that they changed the originally specified insulation, which caused the EWS to be non-compliant. Sheppard Robson, meanwhile, says Prater was "exclusively" responsible for detailed cladding design.
Aecom's defence
Aecom was responsible for carrying out a fire strategy report but insists it was "under no obligation to ensure, nor did it warrant, that materials used in the construction would be compliant with any given requirements or standards".
This was a matter for Sheppard Robson, Prater and/or AIS, it argues.
Aecom insists it was "under no obligation proactively to ascertain which materials were proposed for use in the EWS, and under no obligation to assess the compliance of such materials unless specifically provided with details of those materials and specifically requested to provide that advice".
No such request was "ever made", it states, adding that it "is wrong in principle" for Willmott Dixon's claim to include allegations of non-compliance of individual EWS components in isolation.
A more accurate assessment "is to be determined by considering the EWS as a composite system", Aecom claims.
It went on the offensive, arguing there was "contributory negligence" by Willmott Dixon in "failing to instruct a review of the detailed design of the EWS and the materials proposed for use in its construction".
Had such a review been carried out, it would or should have identified the unsuitability of the materials proposed for use in the EWS "and the use of alternative (suitable) materials would have been instructed instead".
Aecom adds: "In those circumstances, the losses alleged by Willmott Dixon would have been avoided."
AIS Chartered Surveyor's defence
Building inspector AIS argues that Willmott Dixon is not entitled to "damages, interest or any other relief" against it, as it was employed directly by Tesco rather than Willmott Dixon.
AIS claims that it "performed its services and/or duties as approved inspector with reasonable skill, care and diligence", and it rejects Willmott Dixon's allegation that the use of Kingspan K15 rendered the Woolwich development unfit for habitation.
It also alleges contributory negligence from Willmott Dixon for allegedly approving or supporting the use of Kingspan K15 insulation, and for making or approving changes to the materials used in the EWS "without consulting or informing AIS".
AIS does admit "from its own review of inspection data, and from inspections carried out on its behalf, [that] there are some cavity barrier installation defects, including absent barriers around some openings".
However, the company adds, Willmott Dixon must still prove each type of cavity barrier installation defect it alleges and "the extent of each defect throughout the facades of the EWS".
To finish reading the full article, visit the SOURCE here.
Our eNews provides regular insight into industry trends, news headlines, and product and service information. For news articles parallel to those mentioned above, sign up for our eNews. Click here to sign up: Subscribe to our enews (fia.uk.com)