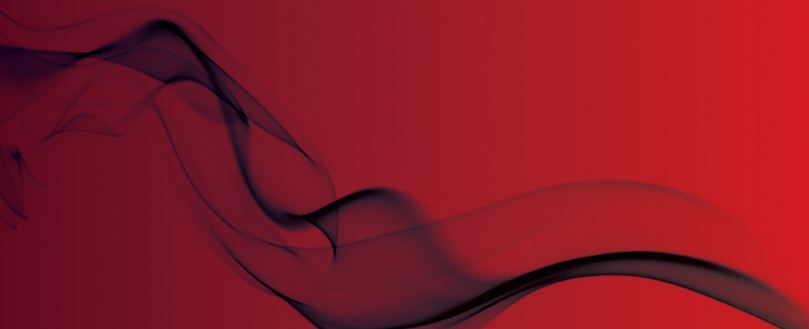 Shifting from advertiser to educator: IFSEC's customer-led success in 2018
UBM EMEA is proud to announce yet another successful IFSEC International.
2018 marked the show's inaugural year of change following an intensive customer-led insight project, which saw demands from the security industry steer the show towards a high level integrated security summit. As evidence of its success, IFSEC International 2018 welcomed 27,353 visitors and a 10% increase in visitor density.

Gerry Dunphy, Brand Director of IFSEC International commented, "It's a privilege to let to the global security industry guide the direction of the show. Ultimately, it's created to provide solutions to the world's most pressing problems – whether that solution is a new piece of technology, an expert answer to an anxiety about security or a tried and tested piece of physical equipment. IFSEC International held every answer under one roof."

The show's shift from advertiser to educator was palpable, with thought-provoking panel debates, training sessions and keynotes striking a new wave of interest from industry leaders. Attendance from some of the most senior security professionals was a testament to this, and overall, the event attracted a higher quality of visitor and a far more exclusive array of experts than in previous years.

Jim Ludwig, Managing Director of Texecom echoed his views in 2017 by calling IFSEC International 2018 "3 days of adrenaline."

Jo Vause, Marcoms Manager UK & IRE, Honeywell Security Solutions explained, "We feel very positive about some of the leads we generated… We are looking at booking demonstrations with a couple of the visitors."

In today's landscape, there is no conversation more critical than security. As a platform for this discussion, IFSEC International 2018 welcomed the brand new Keynote Arena, which hosted a catalogue of world class speakers to drive and reflect on the most pressing questions today. Crowds watched Christian Horner, Team Principal of Aston Martin Red Bull Racing, Frank Gardner, the only British journalist permanently assigned to cover the War on Terror, Michael Chertoff, the former U.S. Security of Homeland Security, Silvino Schlickmann, Director of Cyber Crime at INTERPOL and many more.

Created in partnership with City Forum and London First, the Securing the Open Society of 2030 programme also consisted of an unparalleled series of masterclasses and summits which set a new and critical standard for thought-leadership assemblies across the UK security industry.
The show also celebrated the newly exclusive partnership with Newbridge Events, who brought in some of the biggest security buyers, with budgets of over £1 million to the show as part of the Hosted Buyers Programme. David Woodbridge, Managing Director of Newbridge Events said "We are delighted to be working with IFSEC & FIREX International to deliver the VIP Hosted Buyer Programme for IFSEC & FIREX. This bespoke and high-level programme offers carefully selected buyers a personalised schedule of meetings to allow them to maximise their time at the event and proactively enhances the process of meeting the right people. For exhibitors it brings highly relevant buyers onto their stands and delivers real lead generation where every meeting has a purpose."

The Government Pavilion welcomed The Joint Security and Resilience Centre (JSaRC), Defence & Security Organisation (DSO), the Department of International Trade (DiT) and The Department for Transport. Visitors had the exclusive chance to pose their burning questions to the governmental bodies orchestrating their legal guidelines. In turn, IFSEC successfully created a platform to achieve the answers keeping the security industry up at night. The continued presence of the Home Office added further gravitas to IFSEC's criticality and credibility within the security industry.

A vital part of the show's change was the introduction of 'Show Me How' features across the show floor. The customer-insight project unanimously revealed that security professionals want to be shown how to make use of emerging technologies with the terms 'Show me how to install the latest kit', 'Show me how my business can move into new areas', 'Show me the capabilities' commonplace. In addition to impartial Show Me How demonstrations on the show floor, IFSEC introduced Speakers Corner, which gave businesses the chance to pitch their products in 10 minute slots before Q&A sessions.

Likewise, tailoring to the growing demands of installing security equipment, The Future of Security Training Theatre, powered by Tavcom and sponsored by Panasonic UK, offered jargon-free training into cloud base platforms, cyber convergence, smart IoT enabled solutions and fully integrated building management systems.

Also new to show's educational programme was The Converged Security Centre, brought to you Vidsys, whilst The Home Automation Theatre sponsored by CEDIA and KNX returned for another successful year.

Jeremy Rees, Acting CEO, ExCeL London, commented "We were delighted to welcome IFSEC to ExCeL London. Our teams are working closely with UBM to support their ambitions for growth and we are delighted that they had another successful event with us. This event, together with the wider P&M series, is playing a vital role in maintaining and creating safe and secure environments, something that resonates strongly with us. We look forward to welcoming visitors and exhibitors again next year, when they will be able to travel to ExCeL more quickly than ever before via the Elizabeth line."

IFSEC 2019 takes place from 18 – 20 June 2019 at ExCeL London. For more information about participating either as an exhibitor, sponsor or visitor please visit www.ifsec.events/international or contact Rachel Eaton.