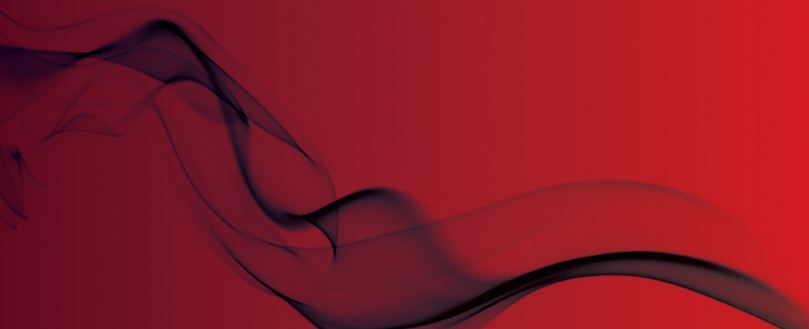 MP brings fire safety to debating table
Fire safety, and particularly who is responsible for ensuring that legislation is followed, was the subject of a debate in Parliament yesterday (3 March), brought by Jonathan Evans, Conservative MP for Cardiff North.
Although his purpose was to "examine the adequacy of the current legislative framework as it relates to fire safety", the MP started his speech highlighting the tragic case of Sophie Rosser, a young lady brought up in his constituency who lost her life when a fire broke out in the block of flats in which she was living in London.
At her inquest, the coroner highlighted a number of fire safety issues at the property: a fire alarm that had not been working for two years, issues with the self-closing fire doors, and inadequate smoke ventilation shafts. In addition, there had been only one fire risk assessment since 1997.
Mr Evans stressed that while London Fire Brigade is "continuing its investigations regarding the tragedy and has not yet concluded as to whether any charges might be raised", he nevertheless wanted to use the incident as "the background and context for the fire safety issues" that he wanted to raise.
"The primary concern that has been expressed by Sophie's parents, as well as by many professionals who deal with fire safety," he said. "Is the lack of clarity about who is accountable for the implementation of fire safety laws.
"In large-scale developments, who has that responsibility? Is it the owner, the property management company, the residents' association or the individual tenant? Responsibilities sometimes seem to overlap to such an extent that each party comes to believe that it is someone else's job to ensure that fire safety rules are followed."
He emphasised this point with regard to fire doors, "sophisticated pieces of engineering that are fundamental to fire safety strategy in buildings" that "protect escape routes in communal areas". But, he said, if they are to save lives, "they must work correctly and be regularly inspected and tested."
He quoted a recent survey by fire risk assessors that found that 80% of escape routes in buildings were obstructed, 65% of fire doors were wedged open, and 85% had their self-closing mechanism disconnected.
Such "failings are the norm", he said, adding: "It is an offence to have a fire door wedged open, but who checks or enforces that? When failings are found, the lines of accountability are not clear enough."
Particularly troubling, he said, was that research published as part of Fire Door Safety Week 2014 showed that half of those surveyed who had legal responsibility for fire safety did not know that they had that responsibility or were unclear about what their responsibilities were.
He further commented that Sophie's father, Julian Rosser, who fronted Fire Door Safety Week last year, "does not think that an awareness campaign goes far enough, or that such campaigns are ever likely to be enough, given the massive risks that we face every day from fire safety being compromised".
Is the Fire Safety Order working?
Mr Evans then turned his attention to the Regulatory Reform (Fire Safety) Order 2005, citing a further major fire that broke out in Lakanal House, a tower block in Camberwell in London, in 2009, where six people lost their lives.
"Following the receipt of the report from the Lakanal House working group," he said. "The London Fire and Emergency Planning Authority ( LFEPA ) reached these conclusions:
'Nearly 10 years after the introduction of the… Fire Safety… Order…the Authority wishes to explore whether the regime is achieving all that is desirable… Specifically, the Authority is concerned that there are issues about: complexity; understanding among responsible persons'.
The MP said that "the evidence that I have referred to highlights and endorses that concern," adding that the Authority also believed that there were 'contradictions or gaps in the total legislative framework…and that the system of devolved managerial and democratic oversight of fire safety protection activities is unsupported by common methodologies or performance measures. There are also issues about how well guidance is informing responsible persons'.
Following the report, the planning authority has now commissioned a study of the legislative framework which will consider, among other things, the general background to and the principles underpinning fire safety legislation – including who has responsibility for fire safety.
Mr Evans said: "My constituents want clearer definitions of who is responsible for fire safety in multi-occupancy lettings, and legislation to require regular fire risk assessments by properly certified people."
False alarms and sprinklers
The MP is also chairman of the all-party group on insurance and financial services, which has held a number of meetings this Parliament on the issue of fire safety, and he continued his speech with general issues that had been discussed by the group.
"One of the matters to cause me deep concern was learning from many fire authorities that fire services do not respond to some 80% of fire alarms that go off in urban areas every day," he said.
"The reason for that is that the fire services have come to believe that such alarms are most likely to be false ones. In fact, the fire brigade comes out when it has an individual physical report of a fire, in addition to receiving information about a fire alarm going off. Without any such report, however, it does not follow that the fire brigade will attend. The all-party group was astounded to hear that information."
He said the group had also looked at the use of sprinklers in buildings following an argument from the deputy commissioner of the London Fire Brigade for sprinklers to be fitted into more buildings. However, said Mr Evans, "Yet again, sprinklers are put forward as an awareness issue, rather than as a legislative one, and that is a matter of some concern."
In conclusion, he said he wanted to draw the attention of the House to what his constituents and many others regard as a gap in the existing legislation and practice.
"Are responsibilities and roles clear?" he said. "Are they understood? Do they get discharged in practice?"
Original source
Commercial buildings, non-domestic and multi-occupancy premises in England and Wales are already forced to undertake a 'suitable and sufficient' fire risk assessment carried out under the Regulatory Reform (Fire Safety) Order 2005.
While the overwhelming majority of premises do this, if the assessment is thought to have been carried out to an insufficient extent, the Responsible Person can face an unlimited fine or up to two years in prison.