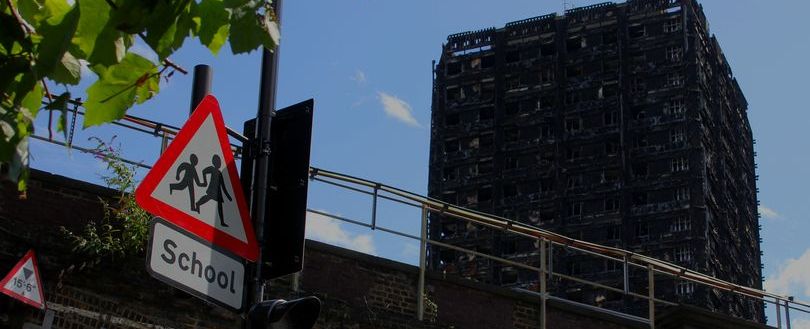 More flat owners to be freed from cladding bills
Flat owners will not have to pay to remove dangerous cladding from lower-height buildings under new government plans.
Meaning leaseholders in buildings of between 11m and 18.5m will no longer be expected to take out personal loans to cover the cost of the work.
Instead, the Government will try to secure up to £4bn from developers towards the costs. It had already promised to pay to remove cladding in taller buildings.
If ministers are unable to secure the funding from developers, it may come out of the housing department's budget.
In the wake of the Grenfell fire, which killed 72 people in 2017, flammable cladding and other fire safety defects were discovered in hundreds of blocks of flats across the UK.
Removing cladding can cost millions of pounds per block, with the cost often being borne by individual flat owners, under the leasehold system in England and Wales.
Hundreds of thousands of people are still living in dangerous blocks more than four years on from Grenfell - while many flat owners have been left with spiralling insurance costs, service charges, and requirements for expensive 24-hour "waking watch" patrols in case of fire.
Previously, the government had committed up to £5bn for the removal of dangerous cladding for buildings taller than 18.5m.
Cladding campaigners have long asked that the government accept both the principle that buildings under 18.5m ought to be covered and that leaseholders should not have to pay.
Experts question whether £4bn will be sufficient to cover cladding in buildings under 18.5m and cladding is not the only or even main problem in thousands of buildings across the country.
Campaigner Steve Day stated he and his neighbours were facing a £31,000 per flat bill for cladding costs, as well as about £5,000 per flat in non-cladding costs and an extra £3,000 a year service charge, which he said was huge for south-east London. "People are facing arrears, and high levels of stress," he said. He said he was concerned voluntary contributions will "just not be deliverable" and called for a scheme where the Government made developers pay if they breached regulations.
Developers have largely insisted that their developments were built to regulations and that they are therefore not liable.
Stewart Baseley, chairman of the Home Builders Federation - which represents developers, said the largest house builders had already spent or committed to spending £1bn to remediate affected buildings and said the most urgent action was for the government to define guidance on what work actually needed to be done to resolve issues for residents.
He said while housebuilders were "committed to playing their part" there were other organisations involved in the construction of affected buildings which should also be involved in remediation costs, "not least material manufacturers who designed, tested and sold materials that developers purchased in good faith that were later proved to not be fit for purpose".
In November, Mr Gove questioned why flat owners should have to pay anything for dangerous cladding to be removed from their buildings.
He said the Government had a responsibility to help leaseholders - who were "innocent parties" - with the huge costs. Although, the Department for Levelling Up, Housing and Communities declined to comment.