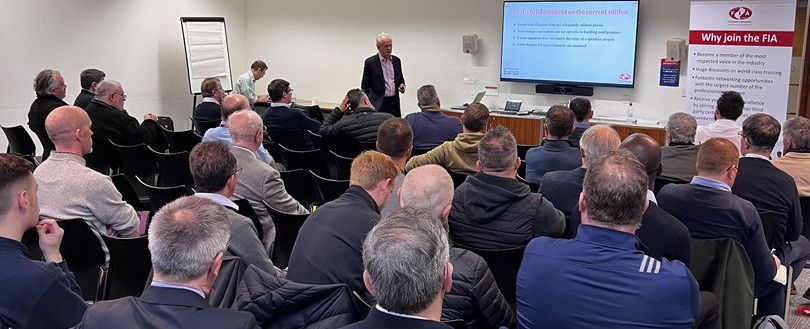 The first Watermist Roadshow hosted by the FIA and BAFSA in their 2023 series
The first in our 2023 series of Watermist Roadshows kicked of yesterday at London Fire Brigades HQ. Our attendees took the opportunity to benefit from free CPD hours and learn from some of the best in the industry.
During the afternoon event, industry experts presented seminars on watermist and sprinklers, allowing delegates to gain more knowledge on the updates to BS 9251 and BS EN 12845. Additionally, delegates enjoyed seminars on watermist standards and changes to EN 15004, which are anticipated to be published in 2023.
In addition to this, attendees observed seminars on changing F-gas regulations and lithium-ion battery fires, as well as best practices for bringing innovative products to market.
The industry experts who led these sessions included:
Alan Brinson, EFSN

Dr Tim Nichols, Consultant

Alan Elder, JCI

Dr Wojciech Mrozik, Newcastle University
Yusef Muhammad, Plumis

Robert Thilthorpe, FIA
Please note, will be hosting our next Watermist Roadshow at the West Service Delivery HQ, in Hamilton, Scotland on 22nd February. If you would like to attend, please book your free place here: Watermist Roadshow (February) Tickets, Wed 22 Feb 2023 at 13:00 | Eventbrite