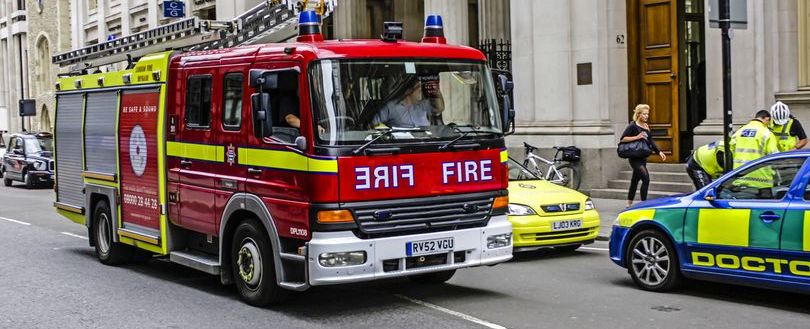 London hotel owner fined for breach of Prohibition Notice
A hotel owner has been ordered to pay £50,000 after he continued to take guests at the premises in East London despite being issued with a Prohibition Notice for serious fire safety failings. The owner also received custodial sentences, which have been suspended for two years
London Fire Brigade inspectors visited The Bank Hotel on Ripple Road in Barking back in May 2018 where they found deficiencies significant enough to warrant a Prohibition Notice being served. Fire safety deficiencies uncovered included a lack of fire doors, no smoke detectors and no fire alarm system.
Concerns around the fire safety failings were heightened due to the fact that the first floor of the building was in an obvious state of refurbishment and cigarette butts were found on the floor near a bed, on windowsills and in other areas.
After further concerns were raised in connection with the running of the hotel, additional inspections conducted during the subsequent two months highlighted that the Prohibition Notice, originally affixed to the door in the presence of the owner Naveed Mir, had been removed, while it was clear that there were guests still staying in the hotel. This situation was exacerbated by the fact that there had been no obvious measures taken to remedy the fire safety deficiencies.
Once inspectors were satisfied that there were sufficient fire safety measures in place after a final visit in September 2018, the Prohibition Notice was removed.
Mir was subsequently charged with several breaches of the Regulatory Reform (Fire Safety) Order 2005, which included the two breaches of the Prohibition Notice. He pleaded not guilty at Southwark Crown Court on Thursday 13 October, but was found guilty after a trial and fined £40,000 as well as being ordered to pay £10,000 costs. Mir also received custodial sentences, which are suspended for two years.
Commenting on this case, the London Fire Brigade's Assistant Commissioner Charlie Pugsley said: "When our inspectors visited this property, it wasn't immediately obvious that it was a hotel, particularly so given the state of the first floor, but it was clear guests had been staying in the building."
Pugsley continued: "The lack of fire safety measures in place, coupled with the refurbishment work and numerous signs of cigarette butts, could all have been a recipe for disaster. The lack of a fire alarm and insufficient means of escape could have easily led to a fatality if there had been a fire in the premises."
Further, Pugsley observed: "It's vital for all business owners to be aware of their fire safety responsibilities in law. There's no excuse for leaving people's safety to chance, especially when information is so readily available to those with responsibility for safety in buildings to understand what their duties are and ensure they comply with the law."