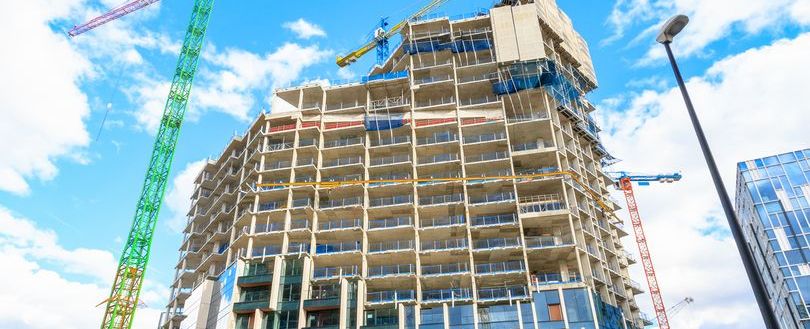 Leaseholders win almost £200,000 combustible balcony remediation costs under Building Safety Act
In what is believed to be the first ruling of its kind, a group of 18 leaseholders has won nearly £195,000 from the freeholder and developer of their building for the replacement of combustible balconies, it has emerged.
In January 2023 a tribunal [First-tier Tribunal Property Chamber (Residential Property)] ruled on remediation costs under s.124 of the Building Safety Act, which protects leaseholders in multi-occupied residential buildings from the costs of remediating building safety defects.
The application was made by Arjun Batish and leaseholders of 15 long leases in a block at 9 Sutton Court, Sutton, Surrey, which had been converted from office accommodation by Inspired Sutton Ltd in around 2017, who are also the freehold landlords.
In September 2020, the leaseholders were served with a notice proposing the replacement of unsafe ACM and HPL cladding, and render on part of the facades, and the replacement or rectification of balconies, which were next to areas of cladding and had composite decking laid onto timber joists. The £1m-plus cladding remediation works were subsequently funded by a government grant.
How did this case fall under the BSA 2022?
The building is covered by the Building Safety Act as a "relevant building" – a self-contained building that contains at least two dwellings and is at least 11m or five storeys high. In addition, the tribunal found that:
The leaseholders are "interested persons" as they hold legal interests in the building
Inspired Sutton Ltd is a ''relevant specified body corporate"
The costs the leaseholders are seeking to recover relate to "relevant defects"
The external defects and balconies constituted a "building safety risk"
The leaseholders paid for works which ought to have been met by Inspired Sutton Ltd, which was the developer and the landlord at the qualifying time
The case provides an early insight into how the tribunal is likely to approach such cases, according to a blog from the Faculty of Law at the University of Oxford. But some caution is required, it says, because none of the parties were legally represented and Inspired Sutton Ltd was debarred from taking part in the final proceedings.
"Landlords should now be warned that tenants are making use of the new rights introduced in the [Building Safety Act] to seek remediation contribution orders," said Richard Alam, Senior Associate at legal firm Macfarlanes. "It is inevitable that more applications will follow as parties (and their advisers) digest this decision and consider their options."
To finish reading the full article, visit the SOURCE here.
Our eNews provides regular insight into industry trends, news headlines, and product and service information. For news articles parallel to those mentioned above, sign up for our eNews. Click here to sign up: Subscribe to our enews (fia.uk.com)