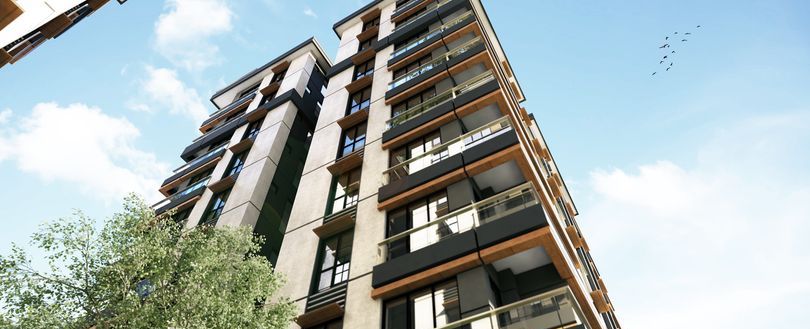 Law firm guarantees victory for Essex flat owners facing costly waking watch bills
Ellison's Solicitors has won a court battle on behalf of Essex flat owners fighting against costly waking watch bills.
The law firm was instructed by Cherrydown Management Limited, the Residents' Management Company responsible for a development called The Morello Quarter, Basildon, to challenge an enforcement notice which required it to put in place a waking watch within a month.
The notice, from Essex Fire and Rescue Service, was issued after an inspection report, carried out in 2020, found that the block of flats in Cherrydown East, had features which posed a 'high risk to life'.
Cherrydown Management was also instructed to install a new alarm system and that, while it was waiting for that to be installed, a waking watch was required to always patrol the corridors and exteriors of the development in case fire broke out.
The solicitors successfully appealed the notice, arguing that the time limit of one month was unreasonable and unrealistic, also stating that the costs were financially impossible for it to support.
Ian Seeley, Partner of Dispute Resolution at Ellisons Solicitors, said: "this successful appeal is the first-of-its-kind for flat owners across the UK faced with very high waking watch bills".
"While the management company agreed that the principle behind the requirement for a waking watch was sound, the demand to implement it within one month took no account of the company's or leaseholders' circumstances and, set against the context that it would cost £13,000 per week, was an unreasonable requirement. The court ruled the deadline for the waking watch to be introduced should be extended by six months from the date of the appeal decision, as this was a reasonable period to allow for proper statutory consultations and the collection of funds from leaseholders. However, as the new fire alarm will be fitted before that deadline, the waking watch will not, in practice, be needed.
Jennifer Viccars, Chair of Morello Quarter Residents' Management Company, praised Ellisons Solicitors for its sensitive handling of the appeal. She stated: "Ellisons Solicitors were incredibly patient and understanding throughout the whole appeal, taking the time to ensure I understood the legal jargon involved. They were very accessible, and their expertise and help are greatly appreciated at what was a very stressful time for us all."