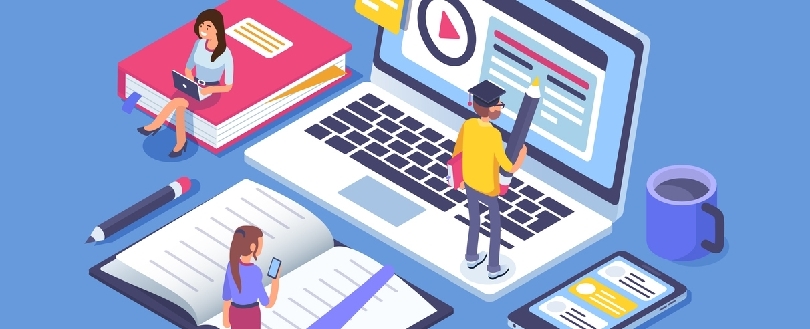 How our online CPD sessions can save you money, time and much more
An in depth look at how much money on average a delegate can save through taking part in an online CPD session as opposed to a classroom-based session.
How our online CPD sessions could save you money, time and much more.
The 'new normal' is a phrase on the lips of many, as people around the world begin thinking of what the world will look like after COVID-19. It is hard to say what lessons we will keep from our time in lockdown and what we will quickly forget; however, from an educational providers perspective, it appears that the online provision of training is here to stay in one form or another.
Since moving our industry-leading training online we have enabled fire professionals from across the sector to learn from the comfort and safety of their home during this period of enforced self-isolation. In doing so we have helped successfully utilise fire professionals time while working from home to learn new skills that our industry desperately needs. Whilst online training will rarely achieve the same engagement level as classroom-based training, it offers the opportunity for the learner to benefit from zero cost of travel, accommodation and subsistence, and zero travelling time (and let's not forget the impact on the environment!)
So, let's have a look at how much money on average a delegate can save through taking part in an online CPD session as opposed to a classroom-based session.
We need to know the distance travelled and the number of people who attended:
The average distance delegates travelled to Hampton and back home = 125.2 miles
For our January CPD session at Hampton there were 64 delegates
Cost savings:
The average cost of fuel for one delegate travelling by van is £11. The total cost of fuel for the entire class of delegates is £704.
On average a delegate's hour is worth £17, therefore, the opportunity cost of travelling 2 hours 15 minutes to Hampton and back home would be £38 and it would be £2432 for the entire class.
20Kg of CO₂ per delegate or 1333.16 Kg for the whole class.
So, what are the total travelling costs for this CPD session?
Per Delegate = £49
Per Class = £3108
Online training allows individuals delegates to save almost £50 per session to put that in perspective for an FIA member that could allow them to take 4 more online CPD sessions courses and have £9 leftover, or for non-members they could take 3 and have £5 leftover.
If you are an employer booking multiple people onto our CPD sessions, then there is tremendous incentive to utilise our industry-leading online training.
---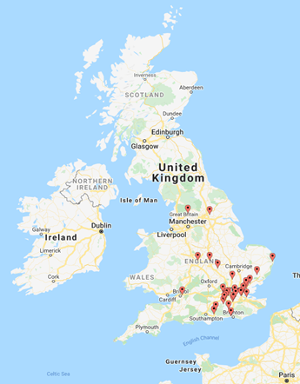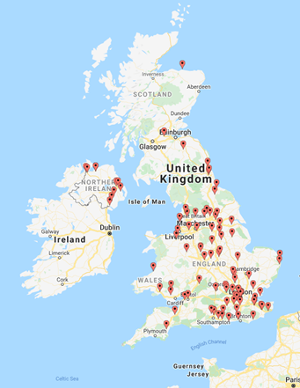 ---
Accessibility:
Pre-COVID-19 the FIA was hosting our industry-recognised training around the United Kingdom from Manchester to Belfast to Hampton. Moving online has allowed the FIA to be easily accessible to fire professionals around the world. Before, to take part in our training, if you lived far away from a training centre you would need a mode of transport, transport costs, accommodation (if longer than one day) and food and drink (all charged to the employer). Now you need two things; a computer and an internet connection. We have already had fire professionals from South Africa, Cyprus and many more countries taking part. The increased accessibility of our training is made clear by comparing Figure 1 being classroom and Figure 2 online.
Environmental:
Like our members, we actively try and reduce our environmental impact where possible and through transitioning our training and CPD sessions online we are able to reduce travel costs and even accommodation costs – this will be covered in the future when we will analyse the cost savings of a week-long training course.
The average environmental impact of the class of delegates travelling was 1.333 Tonne of CO₂ which is equivalent to 169,745 number of smartphones charged or 54.4 propane cylinders used for home barbeques.
---
Assumptions:
These values have been chosen as our reference point, the figures we have mentioned will vary from individual to individual and if you would like a more accurate personalised estimate then use the sources below with your own values.
This is for a one-day CPD session at Hampton
Where possible numbers have been rounded up to the nearest whole number
Everyone travelled via driving a diesel van (class 1) with a Miles per Gallon of 71.6
Average distance travelled is 62.6 miles.
Fuel price is 132.88pp (Diesel)
Yearly salary was estimated at £32,500, Hours worked at 8 per day and Weeks worked at per year.
Sources:
---
If you have found this article helpful or you are proud to be an FIA member then please share this article with your network.