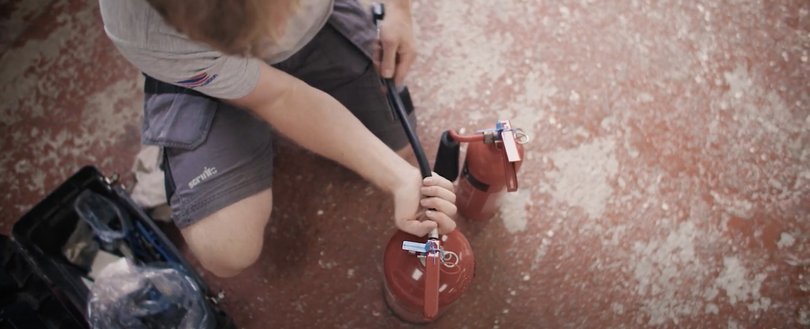 How a Cumbria-based fire protection business increased profits by around 36% in the last 12 months.
*Sponsored News*
Beacon Fire Protection has been in business for over 80 years offering services ranging from installations to CCTV and fire safety training.
Like similar companies, Beacon used to rely on manual processes to reconcile the work done by their engineers on the field with the work done by their office staff. Issues like double handling and having to deal with mountains of paperwork were common and resulted in the business dealing with inefficiencies instead of having the time to focus on growth.
Beacon started looking at a dozen or more available software to allow them to digitise their work - with the aim of going paperless and streamlining their processes to establish the foundations that will then help the team scale the business.
The team at Beacon were also aware from the start that a change in software would bring about an even bigger change in workflows and processes, and were keen to implement a solution that gave them a head start in addressing these changes.
With these factors in mind during the evaluation process, they chose to go ahead with Uptick due to a demonstrated knowledge of the industry - this means having all required reports for BAFE and NSI accreditations and having features like a scheduler which improve engineers' day-to-day productivity - as well as having a mobile app that was easy-to-use and remained functional even when offline.
Since implementation, they only had unbelievable things to say about Uptick, the team, and the impact it has had on the business. The main highlights of their transformation include (but not limited to)
Won 270 new customers
Bringing on two more technicians
Saved over 25-30 hours of admin time alone
Increase of gross profit of 36%
Doubled defect quote conversion rate
Read the entire story of how Beacon digitised their business here.
About Uptick
Uptick is a provider of a leading fire asset maintenance software that is on a mission to make all buildings safer by enabling a single source of truth for all stakeholders by turning paper-based work into an entirely digitised process.