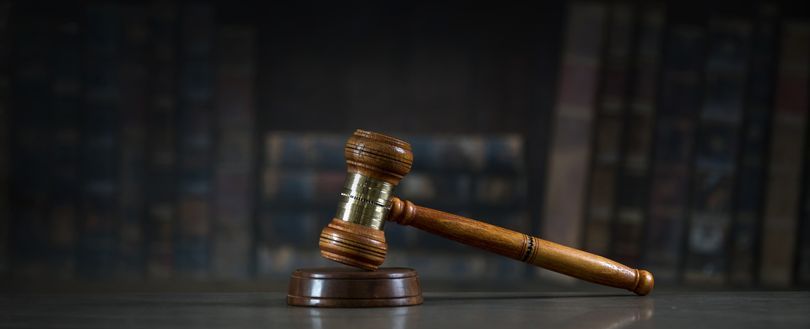 HMO licence holder fined £25,000 due to fire safety breaches
Property Licence holder Zivile Aksinaviciene has been fined a total of £25,800 by West Northamptonshire Council after "serious safety issues" were discovered at a shared house on Lutterworth Road in Northampton.
West Northamptonshire Council executed a warrant at the premises in May last year after concerns were raised. During the inspection process, the electrical meter was found to have been tampered with, seriously endangering the safety of the four people in residence.
Subsequently, West Northamptonshire Council instructed an electrician to attend the property and carry out emergency work to make it safe. Along with the unsafe electrics, a number of fire safety breaches were identified, among them poorly maintained fire doors and missing smoke alarms.
In December last year, West Northamptonshire Council fined Ms Aksinaviciene £25,000 for breaching licence conditions in relation to a house in multiple occupation. Aksinaviciene had three months to appeal against the decision, which has now passed.
Property redress scheme
Anyone engaging in lettings or property management work must also belong to a property redress scheme which gives tenants the opportunity to seek independent help if their landlord or managing agent is ignoring their concerns. On the basis that Aksinaviciene was not part of such a scheme, she was fined an additional £800.
Following execution of the warrant, the owner took back responsibility for the property and carried out further work to make it safe. The HMO licence has subsequently been surrendered and the premises has been converted into a single-family house.
This case highlights the importance of licensing HMO properties and the need for those in charge of them to ensure any occupants are not put at risk.
Councillor Adam Brown, West Northamptonshire Council's cabinet member for housing, culture and leisure, observed: "From some of the images captured at this address, it's clear the licensee had little regard for the safety of the tenants. The housing team cannot visit every property, but this case demonstrates that we will take action when people contact us and voice their concerns over safety issues."
Below is a safety checklist for hoteliers based on the UK Government's Fire Safety Risk Assessment for Sleeping Accommodation.
Fire risk assessments should be carried out annually and at any time there are material changes to the building.
Identify potential fire hazards and people on the premises especially at risk.
Fire Safety training is essential for staff and regular fire drills should be undertaken, including instruction for all newcomers to your staff.
Emergency lighting, firefighting equipment, escape routes, visual and audible alarms should be checked regularly in accordance with RRFSO-compliant routines.
High-risk areas such as kitchens should be a particular focus of precautionary measures.
Routine checks, training and drills need to be recorded in a safety book.
Fire doors should not be wedged open and should not be damaged.
Ensure no escape routes are blocked.
Fire action notices should be near to call points. Specifically, in hotel rooms, there should be signs on bedroom doors with instructions to occupants in case of a fire.
All emergency exit signs should be visible and illuminated.
Prepare and review an effective emergency plan to evacuate the building during a fire.
Routinely check fire extinguishers to ensure they are undamaged, full, and in their correct locations.
Ensure you have staff dedicated to the role of fire warden or fire marshal.
For premises with a multi-zoned alarm system, display, adjacent to the control panel, a schematic plan showing the fire alarm zones to aid firefighters.
To finish reading the full article, visit the SOURCE here.
Our eNews provides regular insight into industry trends, news headlines, and product and service information. For news articles parallel to those mentioned above, sign up for our eNews. Click here to sign up: Subscribe to our enews (fia.uk.com)