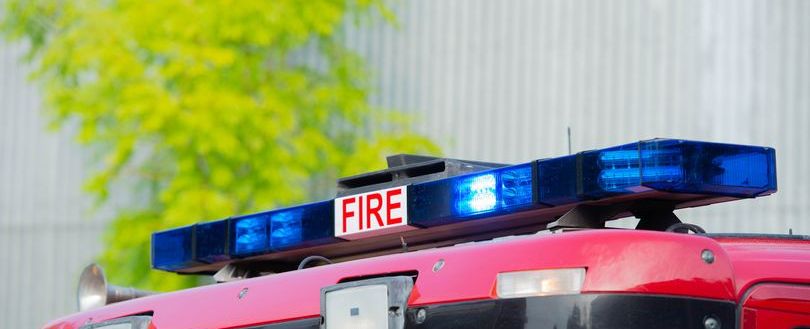 Greater Manchester fire crews will not adopt 'dangerous' new national policy 
The Fire Brigade Union has harshly critiqued the new policy regarding breathing apparatus.
Greater Manchester firefighters will not follow the new breathing apparatus protocol advised for combating tower block fires. In the event of a high-rise fire, the Fire Brigade creates a 'bridgehead' in a secure location within the structure. Before approaching the fire, firefighters do a series of inspections and turn on their Breathing Apparatus (BA) at that site. However, according to National Fire Chiefs Council plans, they would be told to proceed without activating it.
The strategy has been dubbed "dangerous and irresponsible" by union leaders. According to the Fire Brigades Union (FBU), it would put firefighter at risk of being overcome by smoke or other risks before they could put on their breathing equipment, as well as increase their exposure to harmful fire pollutants.
Today, the FBU praised the Health and Safety Executive's (HSE) decision to review the new breathing apparatus policy, which it called "one of the biggest threats to firefighters' health and safety in decades." Manchester, London, and Birmingham fire departments have already stated that they will not apply the policy, although others have stated that they will.
The FBU wrote to the HSE in May 2022 to complain about the policy, and they initially said that the issue did not fall within their remit. However, it has now said it will be investigating the new Breathing Apparatus policy. In the meantime, the FBU has issued advice to its members not to put themselves in danger by going beyond the bridgehead without activating BA.
Ben Selby, FBU's Assistant General Secretary, said: "We welcome the fact that the Health and Safety Executive has seen sense and decided to investigate this issue properly. The delays and buck-passing that we have faced while trying to raise an urgent matter of safety was unacceptable, and it is positive that they have reflected on this. Fire and Rescue Services should now ditch this dangerous and irresponsible policy once and for all."
Riccardo la Torre, FBU National Officer, said: "The change to breathing apparatus safety procedures is one of the biggest threats to firefighters' health and safety in decades. We will continue to hold the Health and Safety Executive to account and challenge any fire and rescue service that tries to implement this practice. "We are prepared to take whatever action is necessary to stop this policy. Our advice to members remains the same: as professional firefighters and BA wearers, they should not put themselves in a position of danger above the bridgehead with non-activated breathing apparatus."
A Greater Manchester Fire and Rescue Service spokesperson said: "Our current policies for dealing with fires in tall buildings are considered fit for purpose, and our firefighters are trained against these ways of working. "We keep these policies under regular review to ensure we continue to provide a safe and effective response to keep our communities safe and learn from incidents in Greater Manchester and those attended by other Fire and Rescue Services. New guidance published by the National Fire Chief's Council or other key stakeholder will be reviewed and considered accordingly."
In a statement, the National Fire Chiefs Council stated, "The National Fire Chiefs Council is aware of the Health and Safety Executive's (HSE) letter to the Fire Brigades Union (FBU) and will seek further discussions with the HSE to support their investigations." The guideline on high-rise firefighting methods was developed in response to the lessons learned and suggestions from the Grenfell Tower fire and ensuing Inquiry.
The guidance provides incident commanders with a range of firefighting and rescue tactics to support public safety where lives are at risk while maintaining firefighter safety. "The guidance was developed by subject matter experts with extensive stakeholder engagement, including drawing from international firefighting practice.
The guidance provides for a change in firefighting procedures when using breathing apparatus in high-rise buildings only when conditions in the building support the approach and maintain firefighter and public safety. "
Our eNews provides regular insight into industry trends, news headlines, and product and service information. For news articles parallel to those mentioned above, sign up for our eNews. Click here to sign up: Subscribe to our enews (fia.uk.com)