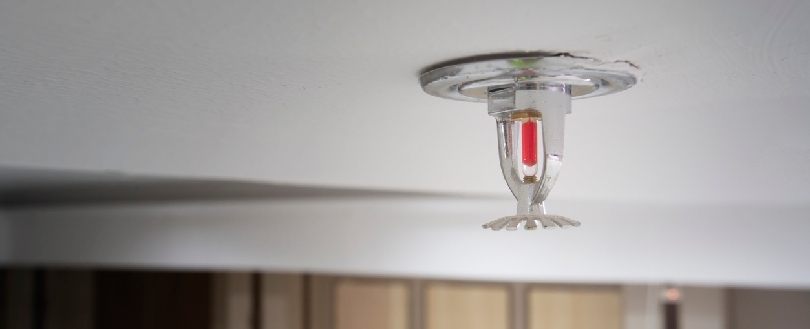 Government to lower the sprinkler threshold in new high-rise blocks of flats
The government have lowered the height threshold for sprinklers in new blocks of flats and introducing new guidance on wayfinding signage and evacuation alert systems.
The Government compared two options a 'do nothing' option of no change to the guidance and another option of changing the sprinkler and wayfinding signage height threshold. Beyond that, it also sought to improve wayfinding signage within blocks of flats and to install evacuation alert systems for use by fire and rescue services.
Sprinkler provision in new high-rise blocks of flats
'The current requirement for sprinkler systems in Approved Document B is that new blocks of flats more than 30 metres above ground level should be fitted with a sprinkler system. The call for evidence responses showed that a large majority considered that action should be taken to install sprinkler systems in a wider range of flats and that the trigger height requirement is currently set too high.
Responses to the call for evidence also showed that people viewed the provision of sprinklers to have multiple benefits in providing personal protection of individuals, limiting fire spread, providing protection for property and fittings, and protecting means of escape. In particular, the National Fire Chiefs Council and the London Fire Brigade are supportive of a change of policy and have submitted further evidence since the close of the consultation.
Having considered the views submitted as part of the call for evidence. particularly the benefits to life safety and property protection when measured against the cost of provision, the Government intends to proceed with a change to fire safety guidance to require sprinkler systems in a wider range of new high-rise blocks of flats.'
Research by Building Research Establishment commissioned by the Ministry for Housing, Communities and Local Government into the effectiveness of residential sprinklers estimates a reduction in deaths and injuries at 76% and 58% respectively when sprinklers are provided. This is clearly a significant consideration.
We estimate that reducing the height threshold from 30 metres to 18 metres as a requirement in new-build blocks of flats will mean 1,970 new builds fitting sprinkler systems over 10 years, with an annual cost of between £27 to £38 million. Reducing the height threshold further to, for example, 11 metres would mean 15,940 new buildings fitting systems over 10 years, with an annual cost of between £136 million and £193 million.
In short, lowering the sprinkler threshold will deliver life, health and property benefits and provide visible reassurance that the new building is safe for occupants, owners and other interested parties such as insurance and mortgage companies.