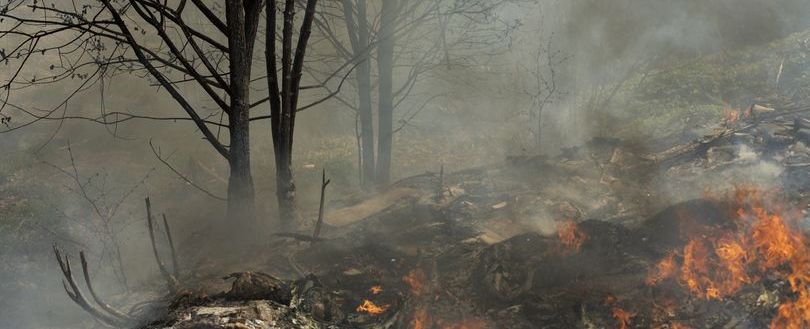 Frensham common fire sends orange flames into Surrey skyline
For the second day in a row, firefighters are battling a wildfire on Frensham Common while issuing "stay away" advisories.
After being called to the scene on Monday night (May 29), firefighters from the Surrey Fire and Rescue Service stayed there today (May 30).
The fire service has warned residents to stay away from the scene and to keep their windows and doors closed if they live nearby, and it has described the blaze as "ongoing." It is unknown how much harm the fire has done at this time.
It was unclear what caused the blaze at the Site of Special Scientific Interest (SSSI). But the area boasts around 373 hectares (922 acres) of heathland. A Surrey Fire and Rescue Service spokesman said: "Crews are in attendance at an ongoing wildfire at Frensham Common. We're advising the public to stay away from the location and shut windows and doors if you live in the local area."
" We remain on the scene at Frensham Common, where 10 hectares of land are currently burnt. We have 2 Unimogs, 3 multi-role vehicles, 1 Command Support Unit and 15 crew members in attendance as we re-escalate our response this morning due to the weather conditions forecast."
It occurred during a period of warmer weather that hit the UK; according to forecasters, Sunday was the hottest day of the year thus far. Today's high in Frensham was around 19C. The temperature isn't dropping much over the next few days, either. According to the Met Office, temperatures will range from the late teens to the early twenties on Sunday.
As mentioned by the Surrey Fire and Rescue Service, warm weather is expected throughout the rest of the day. Here is the rest of the day's forecast for Frensham, according to BBC Weather, with no rain forecast at any point:
1pm - 17C
3pm - 19C
5pm - 20C
7pm - 18C
9pm - 15C
11pm - 12C
It has been reported that there have been wildfires on Frensham Common before. One more started in the midst of a heatwave in July 2022:
To finish reading the full article and watch the video, visit the SOURCE here.
Our eNews provides regular insight into industry trends, news headlines, and product and service information. For news articles parallel to those mentioned above, sign up for our eNews. Click here to sign up: Subscribe to our enews (fia.uk.com)