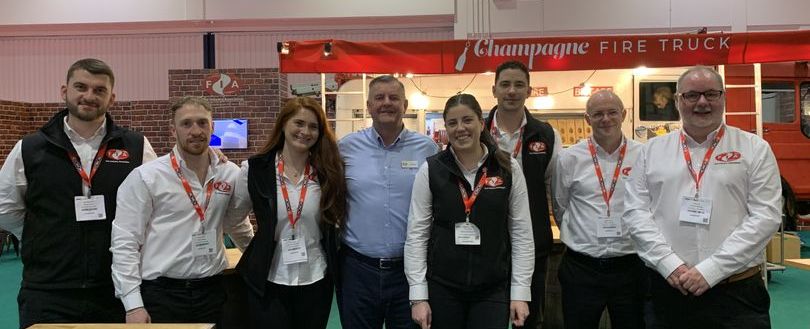 FIREX 2023: Igniting the fire industry with unforgettable experiences
From innovative technologies to thought-provoking conversations, FIREX 2023 left an impression on everyone who attended.
The FIREX 2023 event was a massive success, leaving attendees eagerly anticipating the next event. Held at ExCeL London, the event brought together professionals from diverse sectors of the fire industry.
The Fire Industry Association (FIA) Garden Bar, created from a restored British Leyland AEC fire engine, was a standout attraction for work colleagues, members, and visitors. It provided a comfortable and relaxing space to unwind, enjoy drinks and network with industry peers. The knowledgeable FIA staff were available to discuss many industry initiatives as well as our membership, training programmes, events, councils, and working groups.
Visitors could also meet FIA members, paving the way for stronger connections and collaborations within the industry. This year's theme, "Embracing Change, Building Resilience," highlighted the powerful combination of ability and technology. Attendees had the chance to see innovative technologies such as fire detection, suppression systems, and emergency response procedures.
Mates in Mind, a charity group with which we collaborated, and which aims to promote good mental health in the workplace, was present at the event. At the stand, they showcased their outstanding efforts to raise awareness and promote wellbeing within the fire industry. As well as this, Consort, a long-standing member benefit of the FIA, also provided insightful guidance and details on insurance particular to the fire industry. Their presence demonstrated the FIA's dedication to standing by its members and assisting them in their various endeavours beyond just the technical aspects of fire safety.
Attendees got to attend helpful seminars led by industry experts. Ian Moore, the CEO of FIA, led various discussions that covered important topics like fire safety from a resident's point of view and mental health awareness in the fire industry. FIA representatives and board members, such as Neil Budd, Robert Thilthorpe, and Andy Speake, also shared their knowledge on technical issues and the role of the Internet of Things (IoT) in fire safety.
We enjoyed meeting our current members, prospective members, and non-members, and we cannot wait to reconnect with them in 2024.