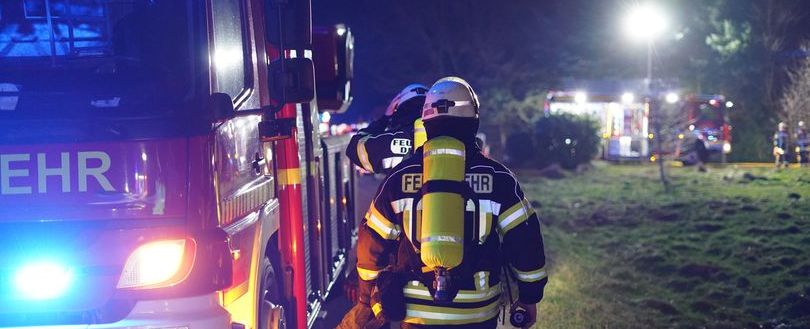 Firefighters will not strike after accepting new pay offer
Firefighters have accepted a new pay offer, meaning strike action which was put on hold during negotiations last month will not go ahead.
The deal includes a 7% pay rise backdated to last July, with a further 5% from July this year.
Some 96% of Fire Brigades Union (FBU) members voted to take the offer, with an 84% turnout.
Had the strikes gone ahead, they would have been the first UK-wide fire service strikes over pay since 2003.
FBU general secretary Matt Wrack said an "overwhelming" majority of members had backed the settlement, which he described as "favourable to firefighters".
More than 80% of FBU members had backed strike action in December, before it was delayed while talks took place in February.
The union's executive had recommended that members voted to accept the new offer during the ballot, which closed on Monday.
Mr Wrack praised the process of collective bargaining - in which pay and conditions are negotiated on behalf of a group of workers - and said it was a better alternative to independent pay review bodies, which advise the government on pay for public sector workers.
"We moved our employers from 2% in June last year, to 5% in November, and now to 7% plus 5%, with an agreement to immediate talks on other areas where we have concerns over pay," he said.
But he added the union had not wanted to "sugar-coat" the offer, saying the initial 7% rise was still a real-terms pay cut amid high inflation.
Prior to the latest agreement, a trainee firefighter in London earned a salary of £28,730, rising to £37,032 once they were qualified.
Outside of London, trainee firefighters could earn £24,191, rising to £32,244 when qualified.
There has been a wave of industrial action across the country in recent months, with strikes by thousands of different workers - including nurses, teachers, civil servants and railway workers.
To finish reading the full article, visit the SOURCE here.
Our eNews provides regular insight into industry trends, news headlines, and product and service information. For news articles parallel to those mentioned above, sign up for our eNews. Click here to sign up: Subscribe to our enews (fia.uk.com)