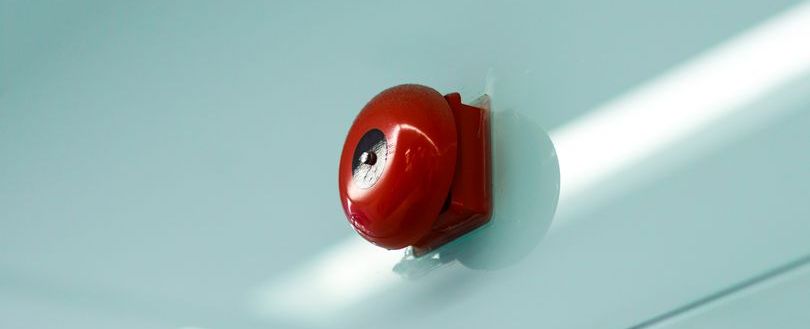 Fire safety in social housing: back to basics
Throughout 2022, many notable topics came to the fore within social housing, but have we lost sight of one of the basics when it comes to not only compliance but also improving the safety of others? Moving into 2023, it's crucial to recognise and respect the fundamentals regarding safety within the residential environment.
In rented domestic premises, it's recommended that a Category LD2 fire detection system is installed within the residence. A Category LD2 system, as defined by BS 5839-6 2019, means that mains-powered alarms with a sealed tamper-proof battery back-up should be installed in the living areas and escape routes, with a heat alarm in the kitchen. All alarms should be interlinked.
According to Government data, there are 4.4 million socially rented homes in England as of 2023, and just as many are of privately rented tenure, with 24.7 million domestic dwellings in total. How many of these properties, though, actually meet the minimum recommended standards concerning domestic fire safety? Not as many as we might think.
Statistics show the extent of work that still needs to be transacted within the social housing market in England. Data indicates that 69% of registered housing providers are currently working towards achieving Category LD2 in their housing stock, which equates to roughly 3.4 million homes. That leaves a considerable shortfall in the social sector.
Why the resistance?
Why is there still resistance towards following a British Standard? Registered providers face several challenges when it comes to achieving compliance. Some of these include a lack of strategic direction for compliance management and poor asset intelligence that leads to further issues when it comes to hitting KPIs.
Keeping abreast of ever-evolving legislation and the financial strain of achieving LD2 is often a reason providers may be hesitant when it comes to implementing a programme of works or otherwise accelerating an existing programme. There must be a balancing act when working towards LD2 and in relation to all other performance-related areas upon which registered providers are measured.
North of the border, the impact of the legislation has been evident. Moving to a Category LD2 is mandatory across all homes, not just social housing. The law saw all registered providers move to complete LD2 across their stock by February last year, giving them just a few years from inception to deadline, while still meeting all other key performance areas.
Recent research conducted by the Centre for Economics and Business Research, in association with The Housing Safety and Well-Being Task Force (www.hswtaskforce.org.uk/) indicates that changes to the laws in Scotland have led to a downward trend of fire instances over the last few years and, most importantly, a reduction in fire fatalities of 47.5% between 2019 and 2020.
What's more, the cost of each fire has been reduced by 41.5% in Scotland, compared with 23.2% and 24.4% in England and Wales respectively.
Those individuals classed as being lower income are a staggering 60% more likely than those in higher income groups to face serious fire hazards in their homes. Of those individuals who've experienced a fire, 18.7% have reported subsequent psychological trauma. This represents an estimated 957,000 adults.
A time to emulate?
Is this basic legislative standard adopted in Scotland one that England should be looking to emulate? Scotland has shown that it's achievable with limited resources, so why couldn't England do the same? Given some of the data emanating from Scotland, there's a compelling argument to be made.
The tasks of protecting the lives of residents and enabling individuals to escape a given building safely in the event of a fire cannot be understated. Registered housing providers have a moral obligation to ensure that homes are safe and fit for purpose. The simple route towards this goal is to comply with current British Standards.
Is legislation reflecting these standards now on the horizon in England, and could it apply to all homes, not just the socially rented sector? If the answer's in the affirmative, then such changes would most certainly be a step in the right direction when it comes to making the residential space a safer one for all.
To finish reading the full article, visit the SOURCE here.
Our eNews provides regular insight into industry trends, news headlines, and product and service information. For news articles parallel to those mentioned above, sign up for our eNews. Click here to sign up: Subscribe to our enews (fia.uk.com)