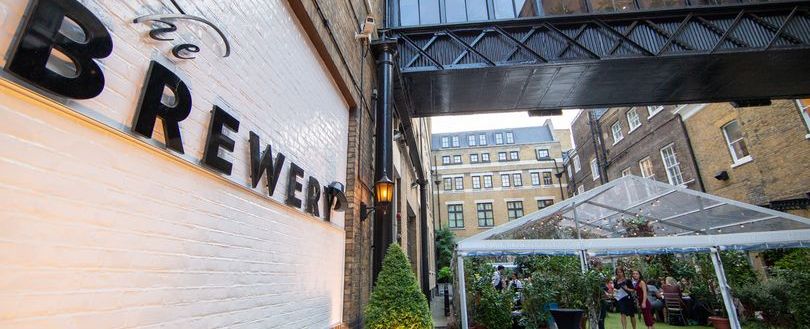 Fire Industry Association Annual General Meeting and Annual Lunch 2023
The Fire Industry Association (FIA) Annual General Meeting (AGM) and Annual Lunch tickets are on sale now – here's a little more on what's in store for attendees.
Our 2023 Annual General Meeting and Annual Lunch will be held on Thursday 9th November, at The Brewery in London, a stunning 18th-century brewery that has been transformed into one of London's leading events venues.
Annual General Meeting
This is the primary opportunity for FIA members to ensure they are fully up to date with all the latest information on the organisation. Over a 2-hour period, various presenters from the FIA Board of Directors and secretariat will provide updates and insights from all sectors of the organisation; attendees will learn about the achievements of the association over the last 12 months as well as current projects and plans for the future.
We are requesting that each member company limits their attendance to a maximum of two individuals.
The AGM is free to attend and open to employees of FIA member companies only. You will still need to book your place as spaces are limited due to room size.
An invitation to this year's morning Annual General Meeting has been sent to all members with information on how to register to attend.
Annual Lunch
This event brings together over 500 leading industry professionals for a three-course meal plus entertainment and is the highlight event of the fire safety calendar.
This year we are excited to announce that we will be hosting networking drinks after the Annual Lunch. We have secured an entire floor at the Brewery until 22:00 to give all our attendees the opportunity to continue conversations, catch up with industry colleagues and extend their day with us in an informal setting. With music and activities as well as a quieter room, these networking drinks cater for all needs, whether you want to let your hair down or have business conversations – we've got it covered.
Prices for this year's Annual Lunch:
Table of Ten                                   £1,750.00+VAT
Individual Ticket                               £200.00+VAT           
There are plenty of sponsorship opportunities throughout the day, giving you the perfect opportunity to increase your brand exposure. If you would like to know more, please contact [email protected]. We will be releasing further details in the coming weeks.
2023 AGM & Annual Lunch Provisional Agenda
09.45- 12:00 FIA AGM (Morning session is for Members only)

12.00-13.30 Drinks reception
13.30-15.00 Lunch

15.00-16:00 Award presentations and after-dinner speaker

17:00-22:00 Networking drinks
If you are a member, you can book your place now. If you are not a member, don't miss the opportunity to join the FIA in time for the AGM. For more details click here.
AGM Advertising Opportunities
During the AGM Dinner, there are multiple TV screens located in the rooms on which our member companies have the opportunity to advertise.
If you have any questions on this year's FIA AGM and Annual Lunch, please email [email protected].
Book your table or individual spaces today and make sure you and your company don't miss out on the occasion.