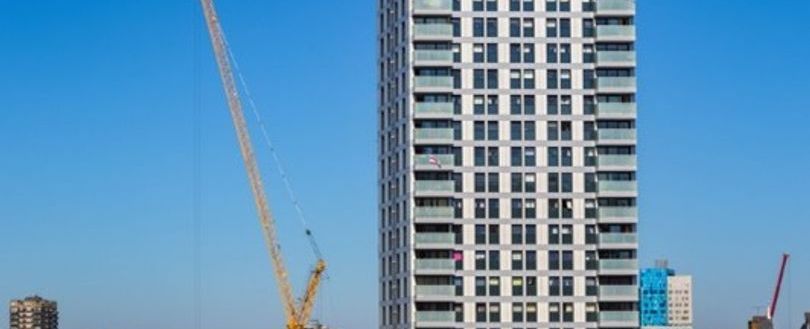 Fire chiefs call for stricter testing of modular to prevent 'influx' of unsafe homes
Fire chiefs have warned that the ambition to build homes quickly and sustainably using modern methods of construction (MMC) should not be prioritised at the expense of building safety.
The National Fire Chiefs Council (NFCC) believes there is "significant uncertainty" in the sector over the fire performance of MMC, an umbrella term for various types of factory-built homes.
In a new policy statement on MMC, the body said that while it "recognised" the role the industry plays in building quickly and sustainably, it was concerned that modular homes were being built under a regulatory system deemed unfit even for traditional methods.
It said: "To ensure the industry is not creating legacy building safety issues, additional safeguards are needed to ensure there is not an influx of potentially unsafe MMC buildings being constructed while necessary regulatory reforms are in progress."
The NFCC's statement reveals it has "repeatedly" expressed concerns over the lack of large-scale fire-test research and data surrounding the fledgling sector.
It raised "particular concerns" over 3D modular construction, which comprises volumetric boxes manufactured off-site, and cross-laminated timber, a product made by gluing layers of solid wood together.
There was a lack of research and test data available to provide "reassurance" on mass timber buildings, the NFCC warned.
It added: "It is therefore unclear how resilient the structure will be in the case of a serious fire in a high-rise modular or mass timber building."
Ben Brook, NFCC lead on climate change, said: "We are understandably seeing a focus on sustainable building approaches and materials, including the use of timber and living walls."
Fire safety has also been an issue, particularly for CLT, which is combustible and was banned on high-rise buildings in 2018, alongside other materials, in the wake of the Grenfell Tower fire.
A further extension of the ban to mid-rise blocks earlier this year stopped short of outlawing CLT but did introduce requirements for it to pass a large-scale fire test before it is used.
According to the NFCC, there was also a need for "appropriate guidance" on how all types of MMC can demonstrate compliance with the Building Regulations.
It said that, currently, modular builds should "sit outside" Approved Document B, as it had been formulated for common building situations, rather than as a universal application for buildings incorporating "innovative construction technologies and combustible structures".
Mark Hardingham, chair of the NFCC, said: "It is vitally important to make sure that products and technologies are safe for use, including their likely performance in a fire, before they are used in the built environment.
"Not only is this important for safety, but it also helps to protect leaseholders from unnecessary costs that can arise when buildings need remediation, or interim measures, including things like waking watches."
In response, a government spokesperson said: "We strongly reject these claims. Buildings must meet the safety and performance requirements in the Building Regulations no matter how they're constructed or what materials are used.
"The Building Safety Act is a ground-breaking reform to give residents more rights, powers and protections, so homes across the country are safer.
"We remain absolutely committed to increasing the supply of housing, but this cannot be at the expense of safety. We continue to engage with the sector and keep regulations under review."