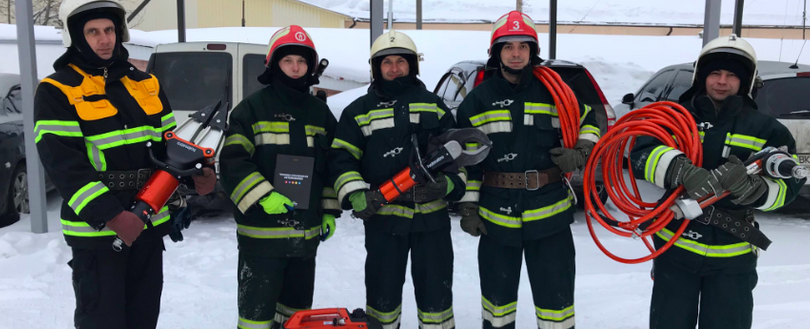 FIRE AID needs your help to deliver life-saving equipment to Ukraine.
The FIA wholeheartedly supports FIRE AID and the amazing work they do. Here's an example of some of their recent work.
FIRE AID has been working with the Ukrainian Fire Service since 2015, during this time it has trained more than 200 Ukrainian firefighters during hundreds of hours worth of professional training. However, these fire-fighters personal protective equipment (PPE) was destroyed whilst fighting enormous forest fires near Chernobyl last year, leaving them with inadequate PPE and dangerously exposed whilst carrying out their life-saving roles.
A £3 donation provides one full set of PPE for a firefighter! Donate Here
---
On average there are 4,000 fatalities on Ukraine's roads each year, all of which are preventable. In response to this, a number of FIRE AID's founding members, the Eastern Alliance for Safe and Sustainable Transport (EASST), Kent Fire and Rescue Service, United Kingdom Rescue Organisation (UKRO) and the Scottish Emergency Rescue Association (SERA) have teamed up to deliver a joint project aimed at improving immediate post-crash response in Ukraine.
Founded in 2014, FIRE AID is an umbrella organisation, which brings together its members to deliver humanitarian aid to emergency services, and others, globally. FIRE AID acts as a hub for member organisations to share expertise, best practice and equipment. Our database is a platform for sharing donated equipment, which saves perfectly useable fire and rescue kit from being scrapped. FIRE AID always provides training alongside any equipment donations. Since 2015 UK firefighters have trained more than 200 Ukrainian firefighters during hundreds of hours worth of professional training.
Since 2015, FIRE AID has donated nine fully equipped emergency response vehicles and hundreds of sets of Personal Protective Equipment (PPE). The vehicles donated were a massive improvement on their current vehicle stock, where some vehicles are over 40 years old.
In 2019 FIRE AID donated a road traffic-training car to the Lviv State University of Life, the country's national fire-fighting training school. The transformer car is a reusable training simulator originally funded by UK-based fire industry suppliers, Vimpex and Primetech. It allows instructors to demonstrate life-saving extraction techniques without destroying the structure of the car. Elements of the car have been pre-cut for training, which allow them to be easily dismantled when performing training exercises. In 2020 this car was used in a demonstration to the President of Ukraine; see the full story here.
In 2019 FIRE AID also donated 12 road traffic collision sets, which were distributed to 10 fire stations across the Zhytomyr region, which has several major roads passing through it. Local firefighters were particularly impressed with the new extraction techniques demonstrated alongside the equipment donation.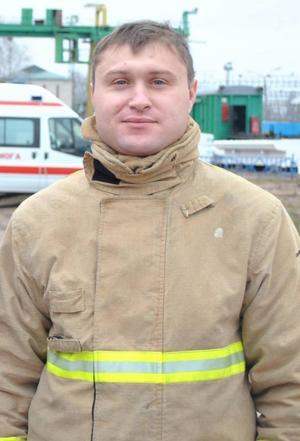 Andrey Grishchenko, Station Manager from Korosten said: "The techniques shown are new to us but will undoubtedly be very useful. Just last week we attended an incident where a bus driver was trapped in his cab. Using this technique and having the benefit of this new equipment, we would likely have been able to save the drivers life."
FIRE AID now has a number of fully equipped fire appliances, which have been donated to this project from UK fire and rescue services but we currently have no funding to get this equipment to Ukraine, where it is desperately needed. Without project funding, there is a real risk this equipment will be scrapped.
Our proposal is to deliver these appliances to several regions across Ukraine and to provide familiarisation training to at least 50 firefighters. The appliances will be full of PPE, breathing apparatus and other essential fire-fighting equipment all decommissioned from UK fire and rescue services but still perfectly useable. Since the wildfires in Ukraine last year firefighters have inadequate PPE to protect them and this equipment donation is desperately needed.
FIRE AID needs your help to get this equipment to Ukraine and save it from scrap! Please get in touch with FIRE AID to sponsor this project or donate here.