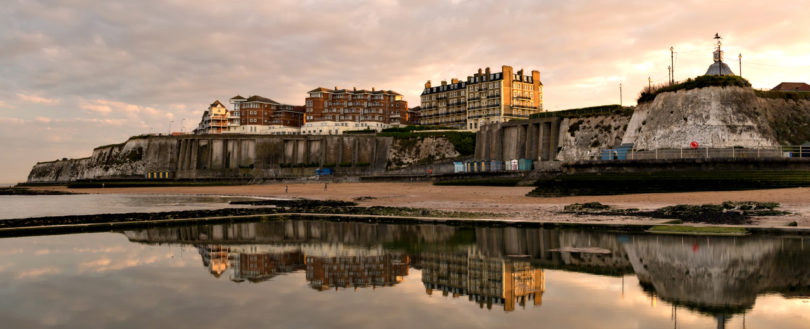 £15 million to be spent to upgrade council-owned tower blocks
A council-owned tower block in Thanet will be overhauling their current fire safety systems over the coming years. The upgrades will range from compartmentation works, fire doors, alarms, smoke vents, flat entrance doors, upgrades to electrical installations and improving the CCTV.
With work coming to an end at Invicta House in Margate due for completion in the months to come, these upgrades hope to mark a turn in fortunes for residents as they have been hit with a series of deliberate bin chute fires over the last two years, one of these incidents caused significant damage to a stairwell.
'Some £900,000 was earmarked for fire safety improvements at the six authority-owned blocks in Thanet council's 2018/19 budget. This has now been substantially increased with just under £5,5million due to be spent in the coming financial year, including £134,000 for the CCTV installation. Another £8.9million will be spent on works in 2021-22 and a further £61,000 in 2022-23.' In order to pay for these improvements Thanet council's housing have proposed a rent increase which will be used to help foot the bill.
Thanet District Council Cabinet Member for Housing and Community Safety Helen Whitehead said: "There is nothing more important than the safety and security of our residents. It is our legal duty to maintain and invest in our properties to ensure an excellent standard of housing for those we are privileged enough to care for.
"Investment in our tower blocks both in terms of vital health and safety works and ongoing maintenance is of the utmost importance, and as such is an essential part of our continuing investment in the health and wellbeing of our tenants.
We would love to hear more great news stories from inside the fire industry. If you have any please send them here with the subject of 'Good News from the Fire Industry'.
(There are no promises that stories will be posted)