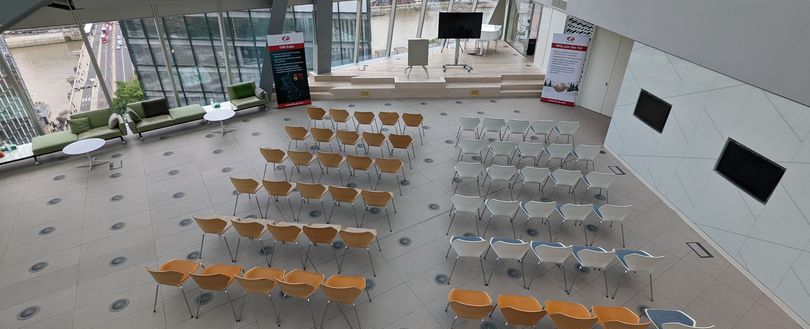 FIA Seminar Event – Fire Safety in Schools proved to be a success
The FIA Seminar event on Wednesday 29th June 2022, focusing on fire safety in schools, proved to be a success.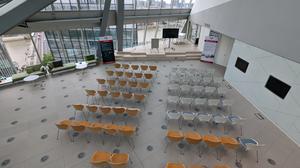 The first seminar event in a new initiative started by the FIA to bring more member led events to the regions was a success. This new initiative aims to give our members the opportunity to further expand both their knowledge and networks. In this, our first seminar event for some time, the focus was on fire safety in schools. As a result the audience was diverse ranging from school decision makers and end users to service and maintenance companies. The event took place on the 19th floor of Informa's Offices with stunning views across London.
The day kicked off with a fantastic presentation from Pete Davies of Fireco on 'Wireless Hold Open Devices for Doors' followed by Hochiki's Neil Eves presenting on 'False Alarm Reduction'. The FIA's very own Technical Manager, Will Lloyd concluded the morning session with an interesting seminar on 'Documentation and the Special Inspection'.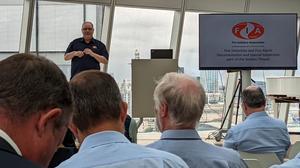 After a brilliant buffet lunch and networking period Darren Saunders of Nittan commenced the afternoon session with a seminar on 'Reducing Unwanted False Alarms with Multi Sensors'. Ian Watt's of Llumarlite followed presenting on 'Emergency Lighting'. Our inaugural seminar event concluded with a fascinating and extremely poignant presentation on the 'Failure of Lithium-Ion Batteries in Small E-Vehicles. The Risks, Hazards and Ways to Manage Them' from Newcastle University's Dr Wojciech Mrozik.
---
We at the FIA would like to thank the presenters and all those who attended the event, it was fantastic to welcome you all and we hope to see even more faces at our future events. Be sure to check out FIM Expo Cardiff as well as our FIA Conference in September for even more opportunity to network and expand your knowledge!