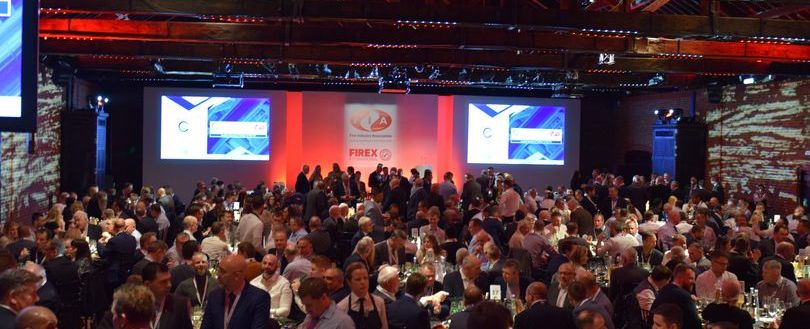 FIA Annual Lunch and AGM tickets on sale soon!
The FIA will release early-bird tickets for our Annual Lunch on Tuesday 2nd May.
Our 2023 Annual General Meeting and Annual Lunch will be held on Thursday 9th November, at The Brewery in London, a stunning 18th-century brewery that has been transformed into one of London's leading events venues.
This event brings together over 500 leading industry professionals for a three-course meal plus entertainment and is the highlight event of the fire safety calendar.
This year we are excited to announce that we will be hosting networking drinks after the Annual Lunch. We are delighted that this year's event will see us remain at the Brewery until 22:00 to give all our attendees the opportunity to continue conversations, catch up with industry colleagues and extend their day with us in an informal setting. With music and activities as well as a quieter room, these networking drinks cater for all needs, whether you want to let your hair down or have business conversations – we've got it covered.
Earl-bird Tickets for this year's event will go on sale on Tuesday 2nd May. We have 20 tables of 10 and 20 individual tickets available at the early-bird rates and these will be on a first come first served basis – make sure you book early and take advantage of these rates!
Prices for this year's Annual Lunch:
Early-bird Table of Ten £1,470.00
Early-bird Individual Ticket £175.00
Table of Ten £1,750.00
Individual Ticket £200.00
Opportunities for sponsorship and advertising will also be available at our 2023 Annual Lunch. More information on this will be released in the coming weeks.
If you have any questions on this year's FIA AGM and Annual Lunch please email [email protected].