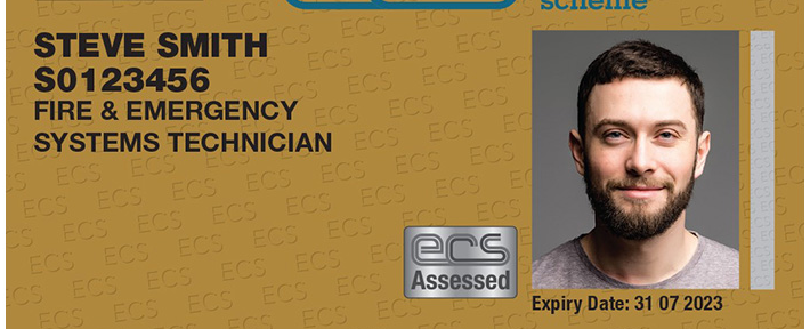 FESS announces new Occupational Qualification Structure to raise skill levels in the industry
With the introduction of the new FESS Experienced Worker Assessment & Learner Journey, there is now a clear pathway for people who have been in the Fire Industry a long time to obtain a FESS ECS Gold card."
The Fire, Emergency and Security Systems (FESS) industry has launched a new Occupational Qualification Structure leading to Electrotechnical Certification Scheme (ECS) Card recognition, in order to continue promoting high standards and skills.
The Fire Industry Association is proud to have played a key role alongside other prominent trade associations and employer representatives from British Security Industry Association (BSIA), FESS Employer Group, Fire & Security Association (FSA), SELECT, Security Systems and Alarm Inspection Board (SSAIB) and the Joint Industry Board (JIB).
The new structure sets the standard for new entrants to the market at Level 3, which is something that the FIA has been advocating for many years and many we are proud to offer multiple Level 3 qualifications. It also places importance on training, experience and qualifications of the current workforce.
'There are now four sector disciplines recognised by the Electrotechnical Certification Scheme (ECS) in the Fire, Emergency and Security Systems (FESS) industry, which include
Fire
Fire and Emergency Lighting
Security (Including Access Control, Intruder and CCTV systems)
Fire and Security'
Will Lloyd, FIA Technical Manager, says "having been part of industry working group that created the new FESS Industry Qualification Structure. It was necessary to find a way to recognise people within the current workforce to ensure unnecessary barriers were not put in place. With the introduction of the new FESS Experienced Worker Assessment & Learner Journey, there is now a clear pathway for people who have been in the Fire Industry a long time to obtain a FESS ECS Gold card."
"These FESS ECS occupations replace the existing Fire Detection & Alarm Systems and the Emergency & Security Systems cards. From 1 January 2021, the FESS requirements will become compulsory for all new (initial) card applications, meaning that all new applicants will be required to hold a pathway-specific FESS assessment for the ECS occupation being applied for. From 1 July 2021, all card renewals will also need to meet the FESS requirements and hold a pathway-specific FESS assessment."